Make data-driven
decisions
Boost productivity and reduce your costs with powerful analytics. Analyze key metrics and forecast trends.
Analyze workforce productivity, fuel expenses, maintenance costs and customer satisfaction with comprehensive B2Field reports and analytics.
Timely received key metrics will help you efficiently deploy available business resources and improve the overall performance of your team.
User-friendly reports in relevant formats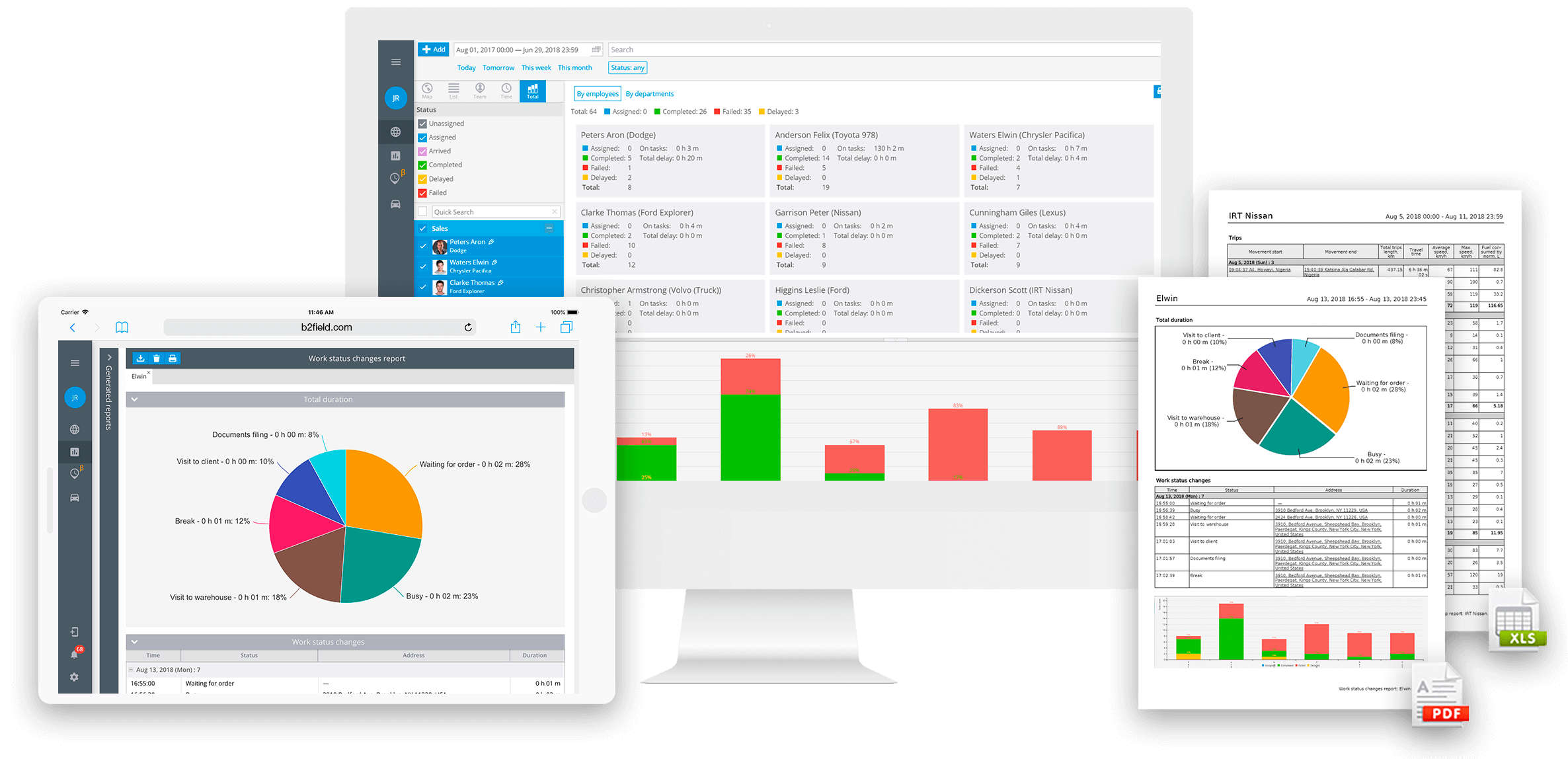 Discover how B2Field can streamline your business
Measure the real productivity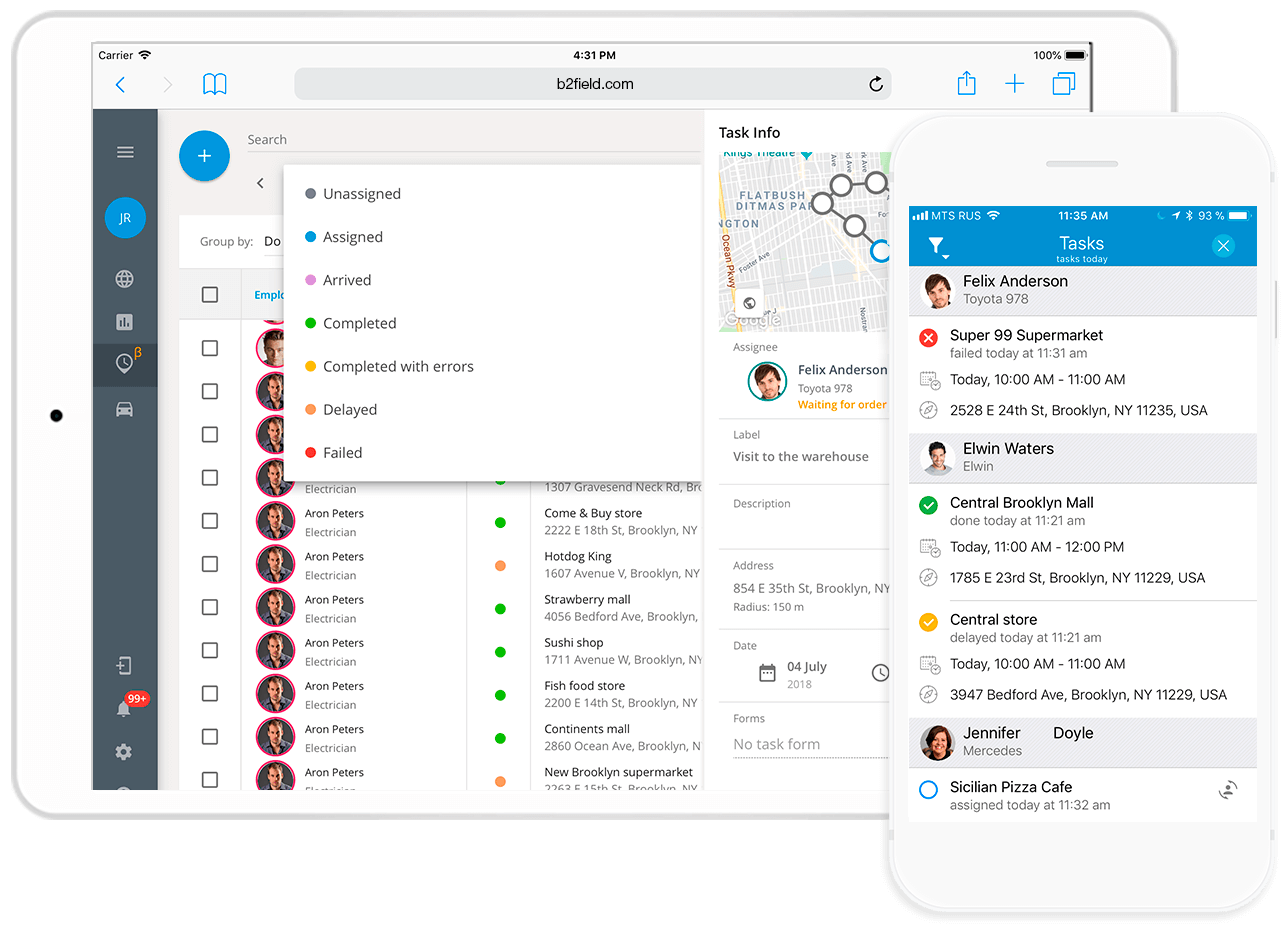 Detailed reports will keep you updated on how many tasks have been completed on time, with delay or overdue. No need to wait for employees to prepare performance reports. Go paperless and get all information online.
Ensure high-quality service
In most cases quantity outperforms quality. Detailed reports will show you the full picture: actual time spent on tasks, delays and other data. Rate and review system will help you understand the real attitude of customers towards your business.
Get comprehensive reports with accurate information on mileage driven and fuel consumed to claim tax returns.
Control driving behavior of your employees to avoid speeding and accidents. Save money on fines and extend your fleet lifecycle.
Keep record on parkings, travel time and hours spent on tasks to improve work efficiency of your employees.
Explore advanced B2Field features for
mobile workforce management