Increase productivity
of your field workforce
Provide your team with intuitive and powerful tools to drive efficiency and improve customer service.
From task scheduling to KPI analysis
B2Field embodies the idea of digital business transformation in the mobile workforce management.
The service helps effectively schedule and assign tasks with forms to mobile employees, track their real-time location and evaluate quality of
work. It also enables your mobile personnel to quickly exchange valuable information with the back office on the go.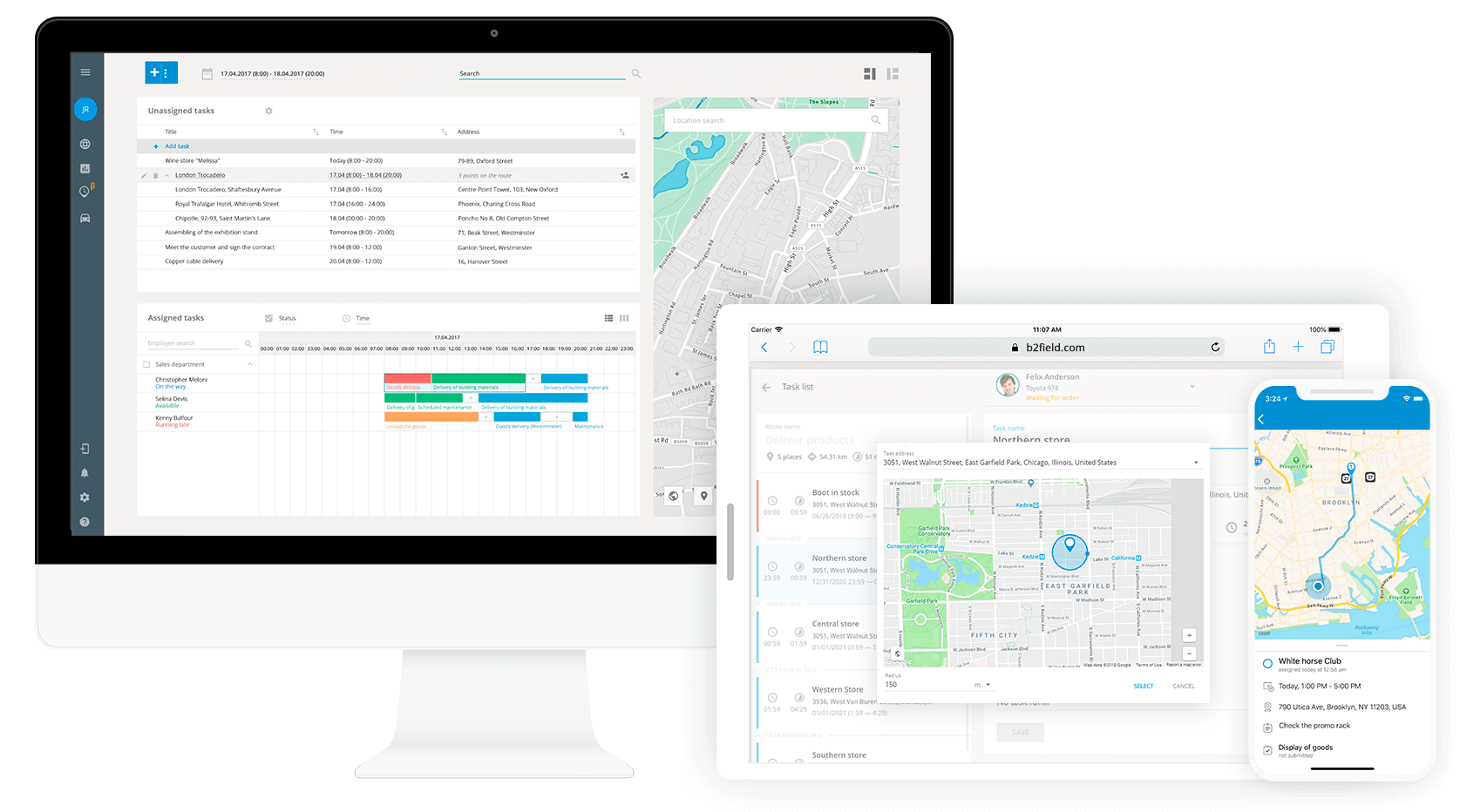 Ultimate solution for efficient field service management
Digital to-do list and proof of delivery
Mobile app provides all key features and tools to guarantee efficient and productive work of field service personnel.
Enable your employees to quickly browse assigned tasks, look into route details, utilize handy navigation, initiate chat with the back office and submit mobile forms with photos, documents and signatures for proof of delivery using a single mobile app.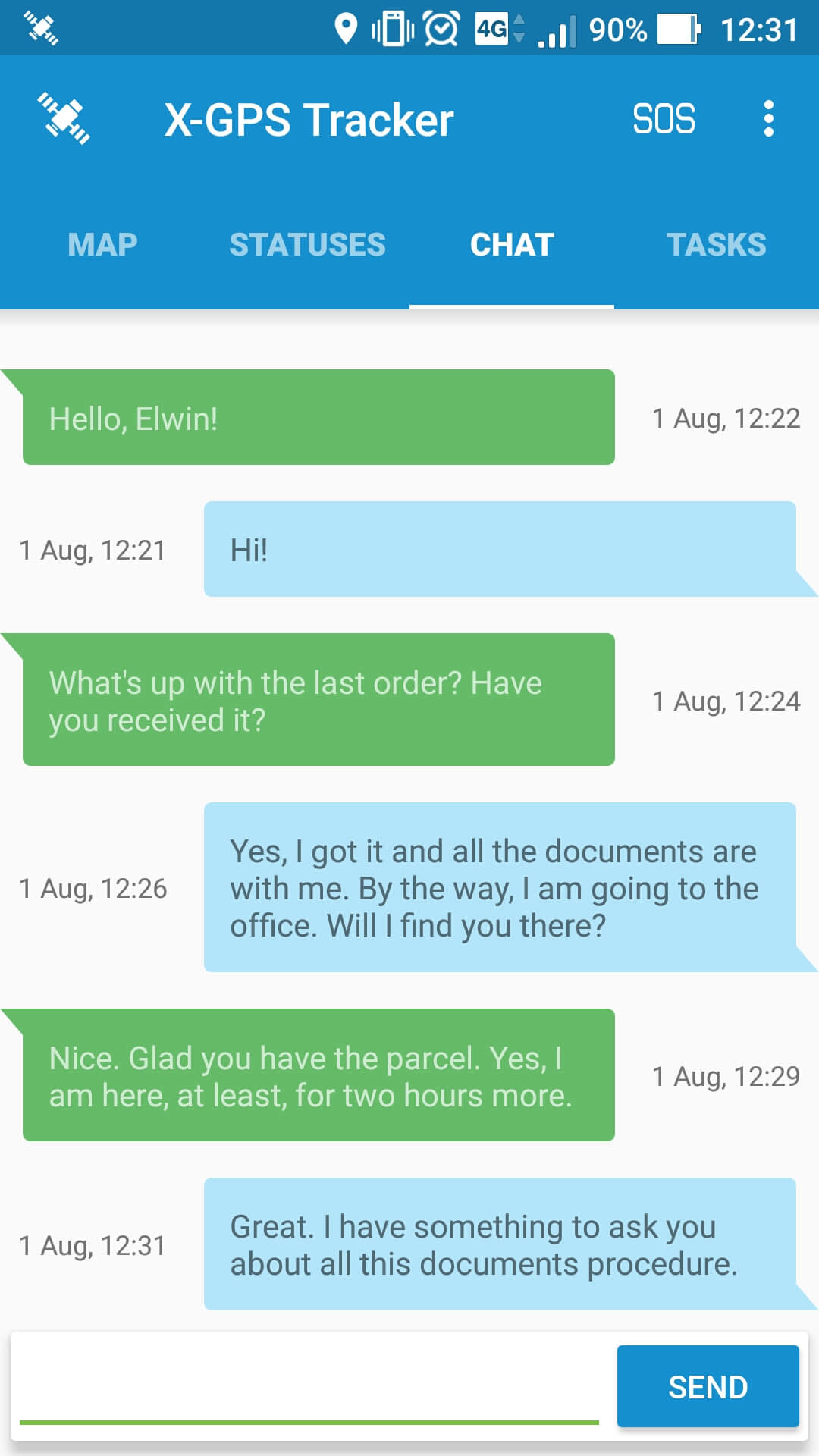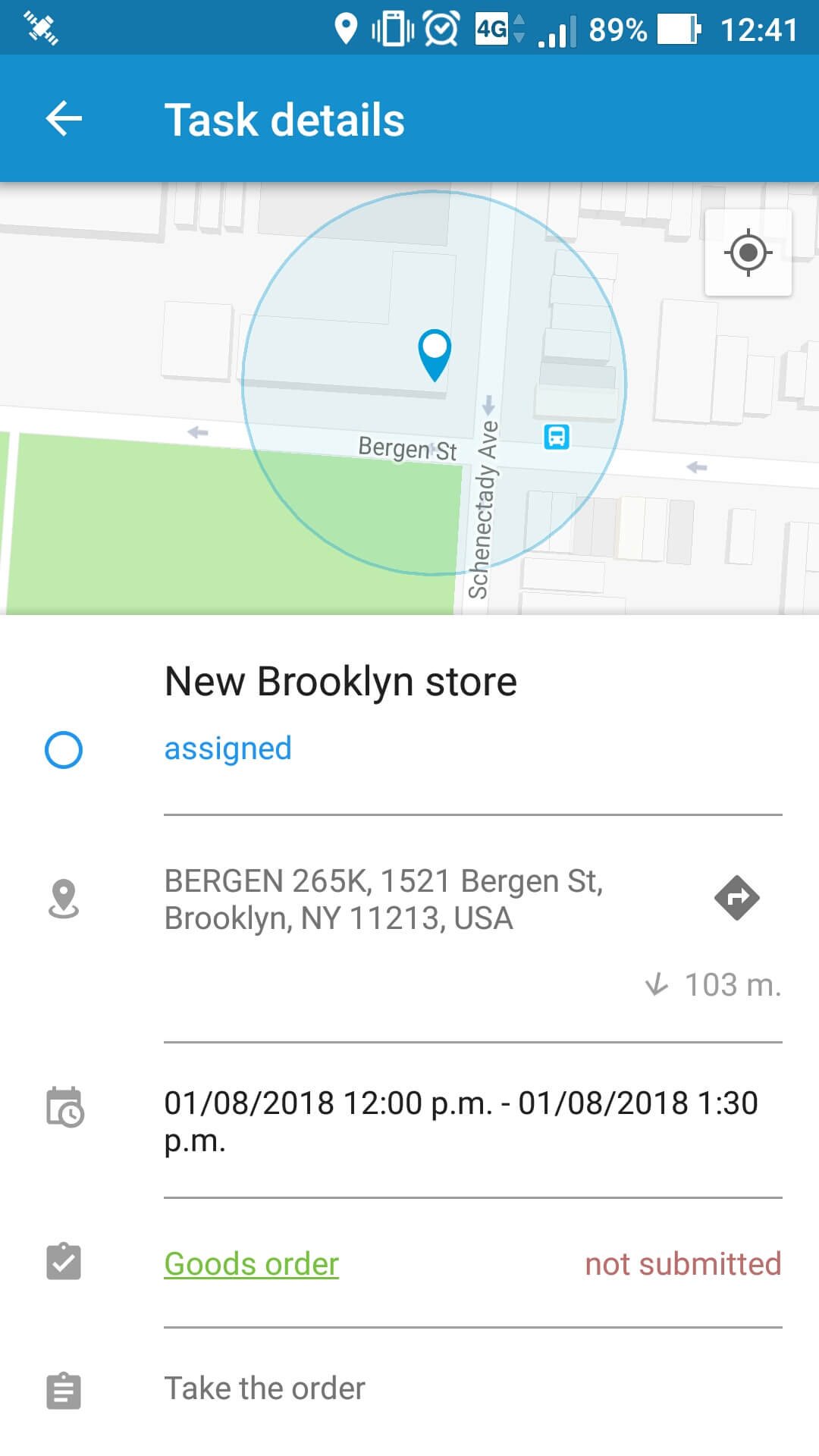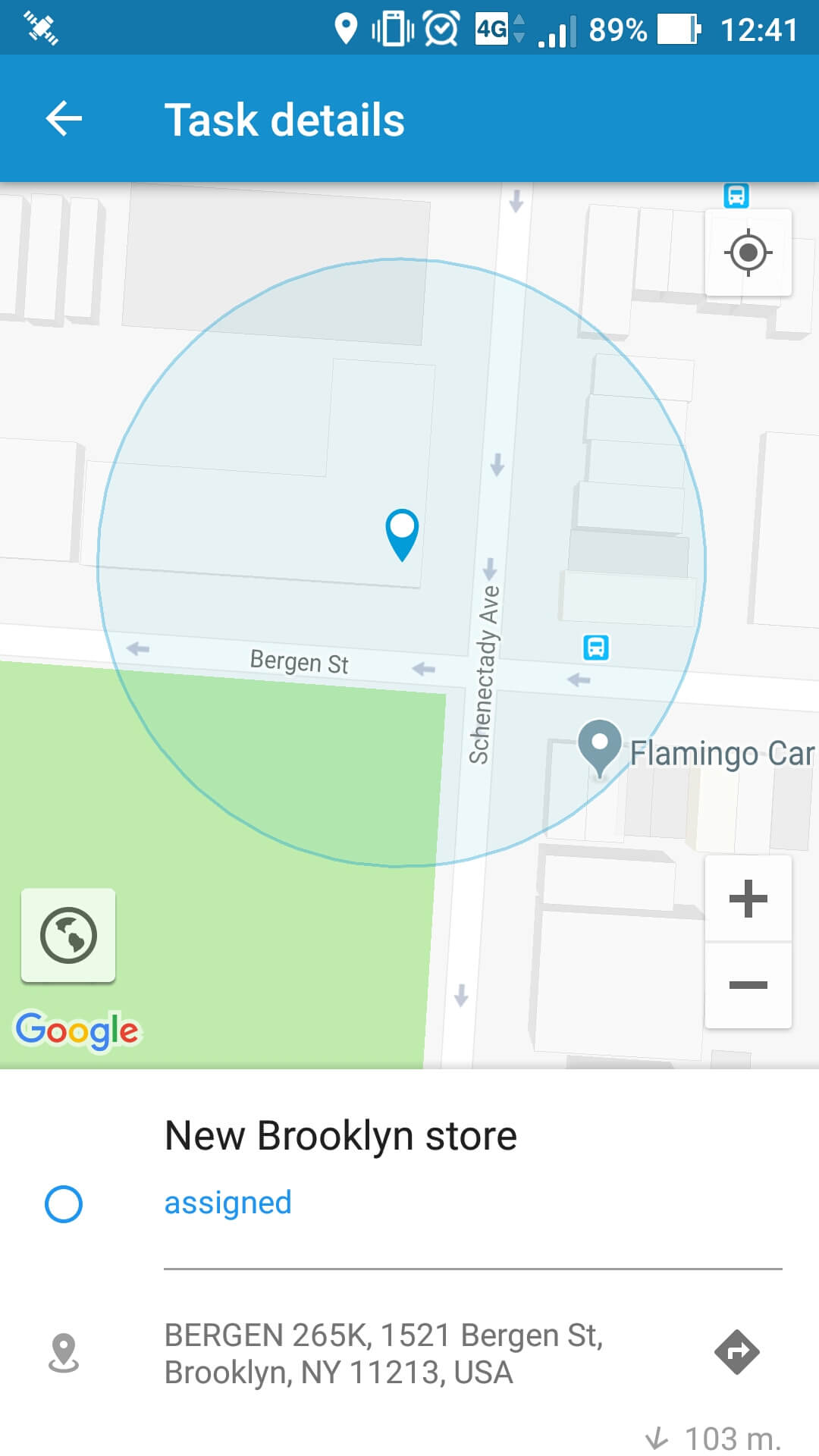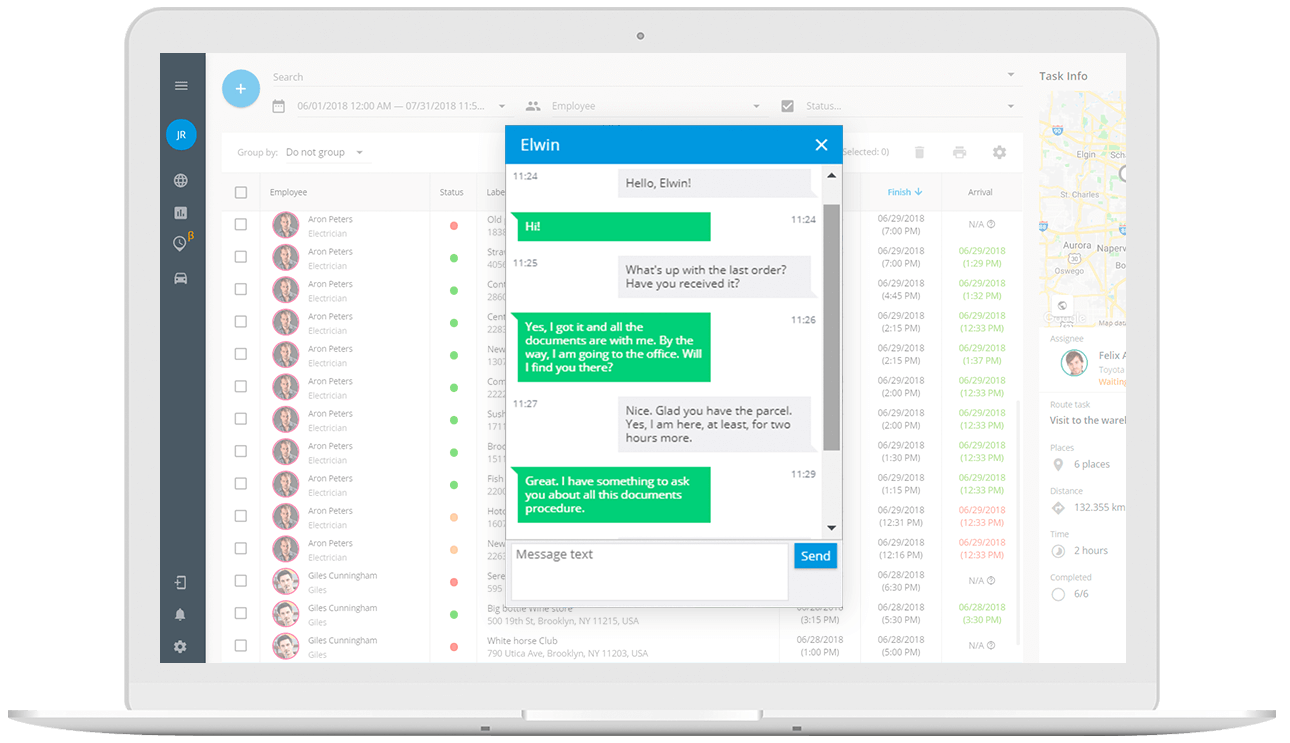 Workspace for dispatchers
Online task planning and supervision
Save time on briefings, calls and clarifications. Dispatch tasks intuitively and organize employee schedule based on the current workload and traffic on roads.
Establish reliable and paperless reporting with the fields. Receive forms, photos, documents and customer signatures to verify the volume and quality of work.
Key insights for your business
Evaluate employee productivity
Detailed reports provide information on all visited job sites, delays and actual time of task performance.
Graphs and charts with detailed information on mileage and fuel consumption will help prepare mileage claims or fuel tax returns.
Automated reports will show the real state of your customer service. How punctual your employees are, how long they stay on the customer's site, what data they collect.
Make better strategic decisions
Comprehensive analytics from B2Field allows you to perform an in-depth analysis of business processes, identify critical points and timely take the necessary measures.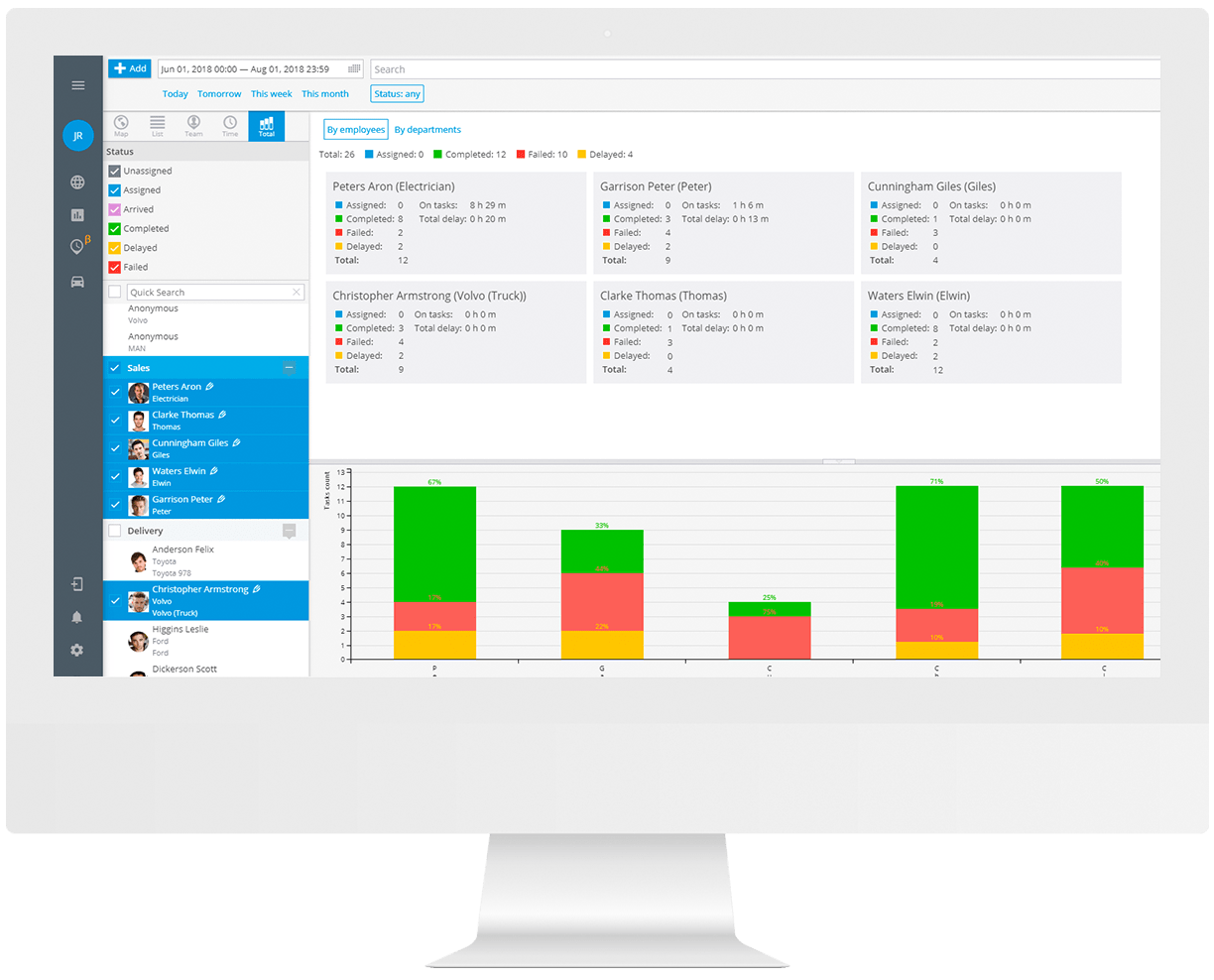 Discover how B2Field can streamline your business
Explore advanced B2Field features for
field service management