Support and Documentation
You can give access to your account to several employees at the same time. These can be your top managers, heads of departments/branches, fleet dispatchers, accountants, etc.
For each user, you can assign a list of employees (departments) and access rights. For ex., the branch manager will be able to oversee only his/her department, while the fleet dispatcher will have limited access to the Reports section.
The account owner can create new users and assign to them:
A list of employees (departments)
Access rights to information and tools

You may restrict your users' access to certain operations with the help of custom roles. Access rights are assigned to each role.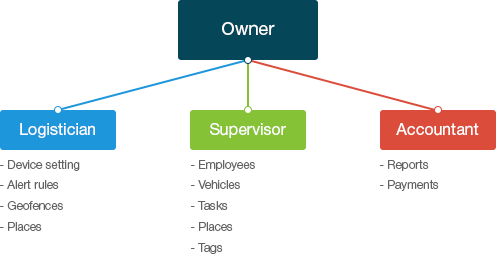 A list of available objects
You can assign a list of available objects for each user. The selected user will not have access to other objects and related data (such as tasks, etc).

Each user can be assigned a role to access the specific set of rights. To create a new role: Head to the "Role Management" tab → Click on the "Add new role" button → Name the role and tick the needed rights → click the "Save" button.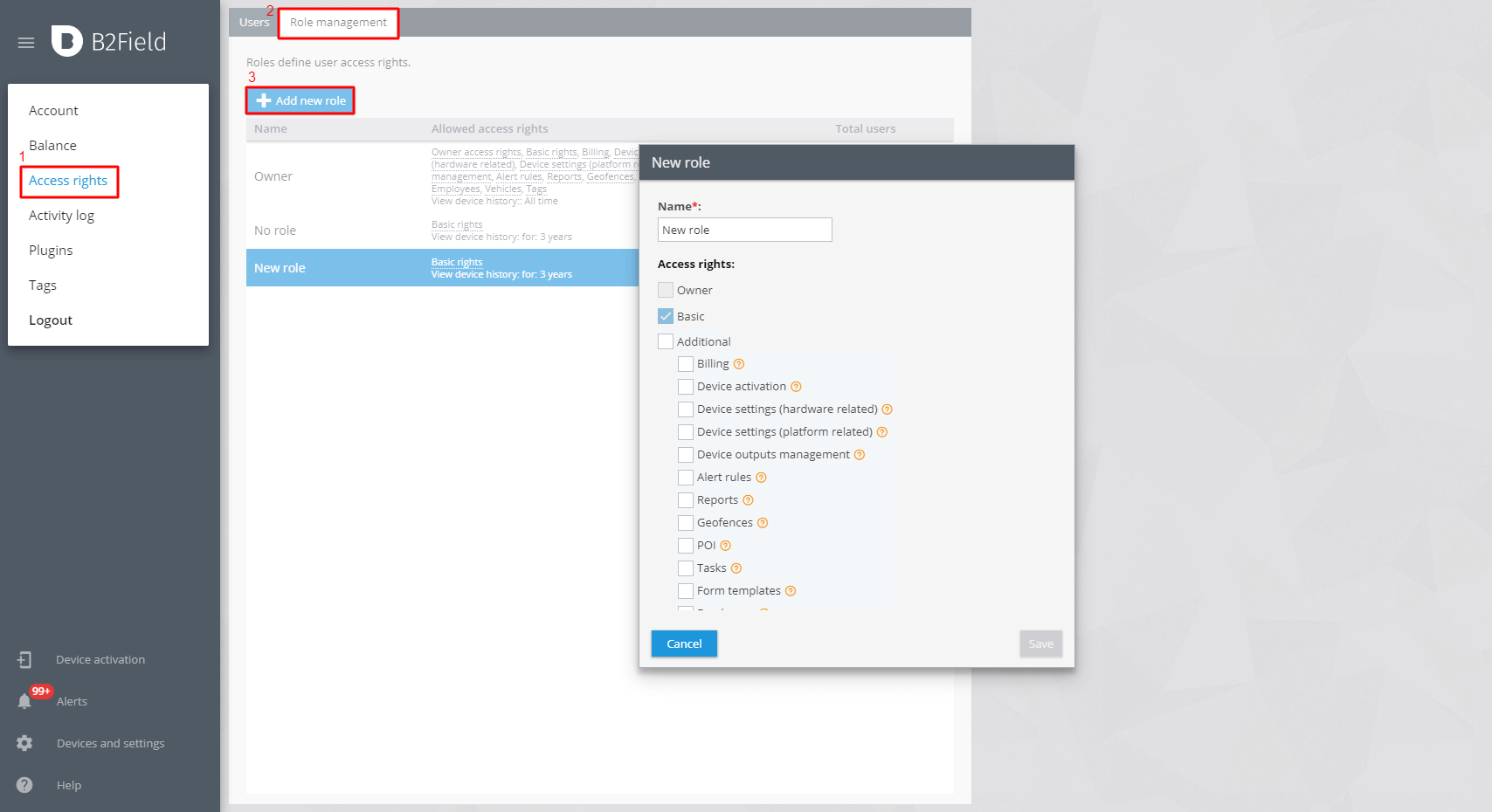 All the rights are divided into 3 groups: owner, basic and additional.
These rights are available only for the account owner and cannot be found in other roles. They are as follows:
Editing user information
Group management
Tracker removal
Data forwarding
Tariff change
User creation
The "Web locator" and "Courrier on the map" plugins
Map tools (map layers, routs, etc.)
Tracks and events history
Maintenance tasks
Reports
Widgets (working statuses, inputs and outputs control, etc.)
Tracker related info (view only)
Billing
Device activation
Devices and settings
Alert rules
Geofences
POI
Tasks
Employees
Vehicles
Tags
Click on your Account ID in the upper left Account menu.
Select Access rights in the dropdown.
Tap on the "Users" tab and click on the "Add new user" button.
Assign a role and enter all the necessary information (full name, phone number, e-mail, and password).
Click the Save button.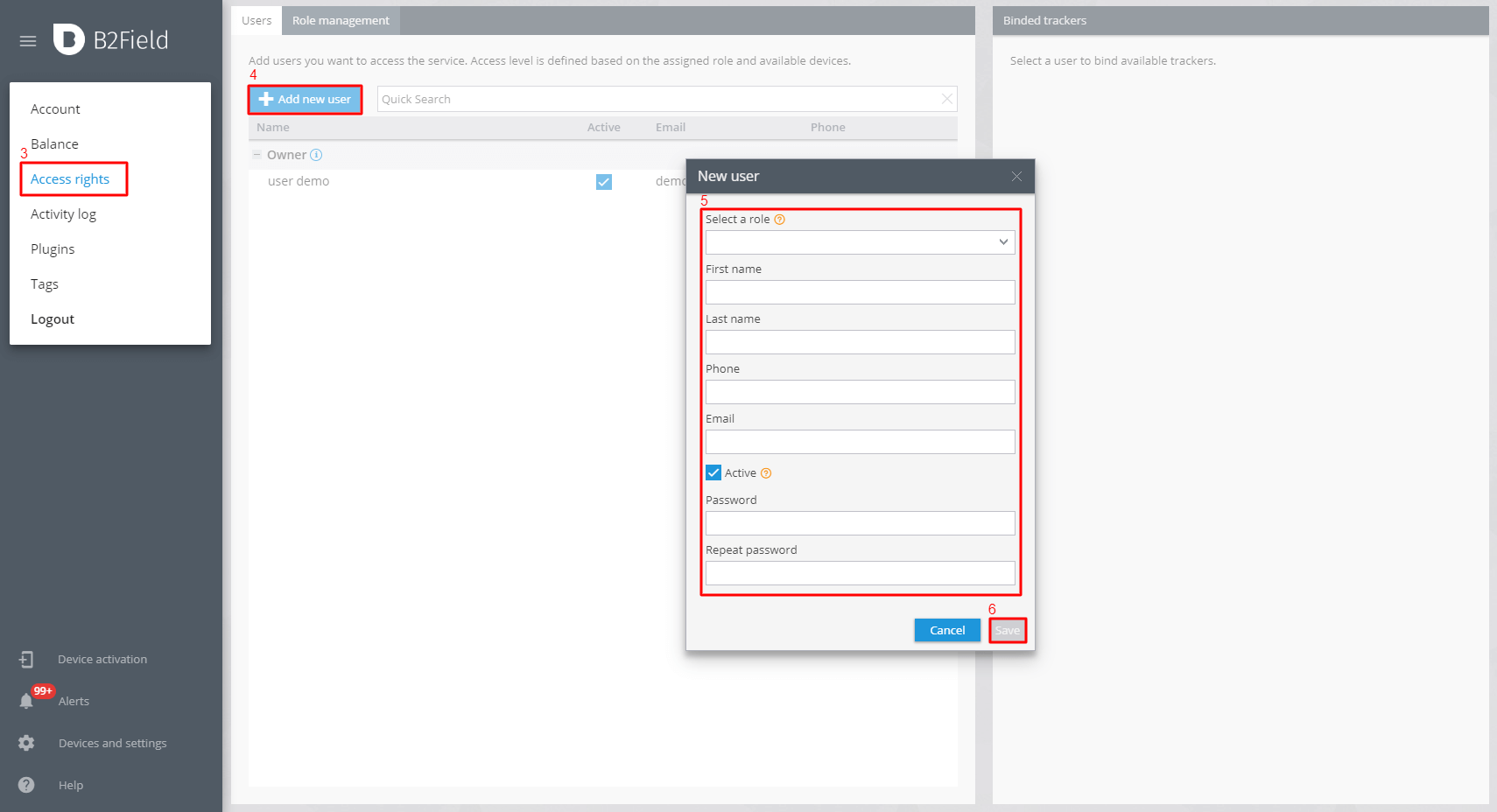 How to manage user's access to workers?
The account owner can assign a user with a number of objects (employees) to monitor. To bind new objects:
Click on your Account ID in the upper left menu and head to Access rights.
Select a user.
Next, click on the "Bind trackers" icon in the upper right corner of the screen.
In the opened window, tick the needed workers.
Click on the "Bind trackers" button.