Gain deeper insights with business analytics
Business analytics give you deep insight into operational performance, including how effective and efficient your mobile teams are on every job.
Analyze data to improve mobile operations
Analyze workforce productivity, fuel expenses, maintenance costs, and customer satisfaction rates with comprehensive business analytics and reporting.
Take a deep-dive into operations to make confident, evidence-based decisions about what aspects of the business to improve and develop strategies to get it done.
Generate user-friendly reports that are easy to analyze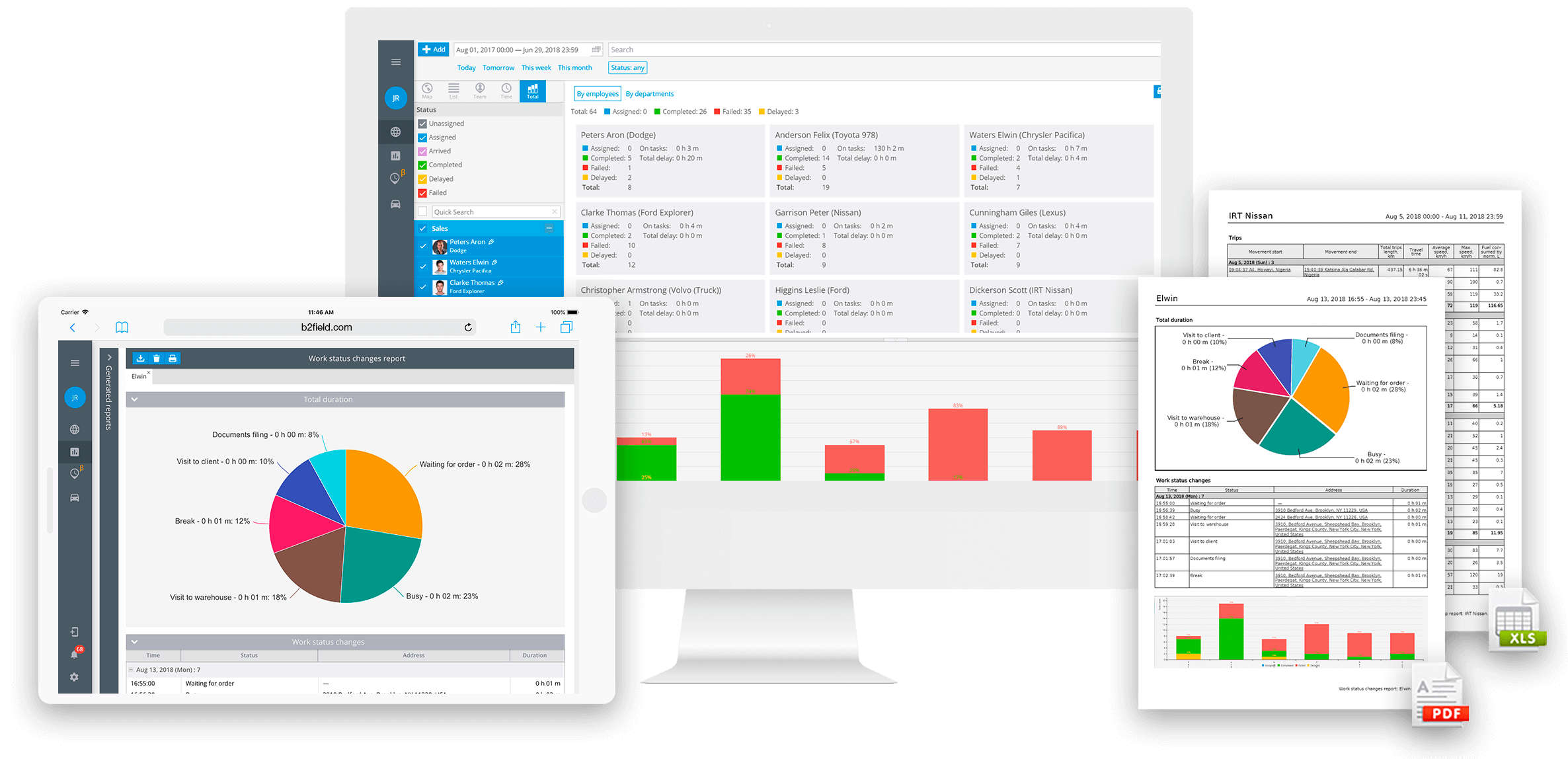 Discover how B2Field can streamline your business
Measure real-time productivity with ease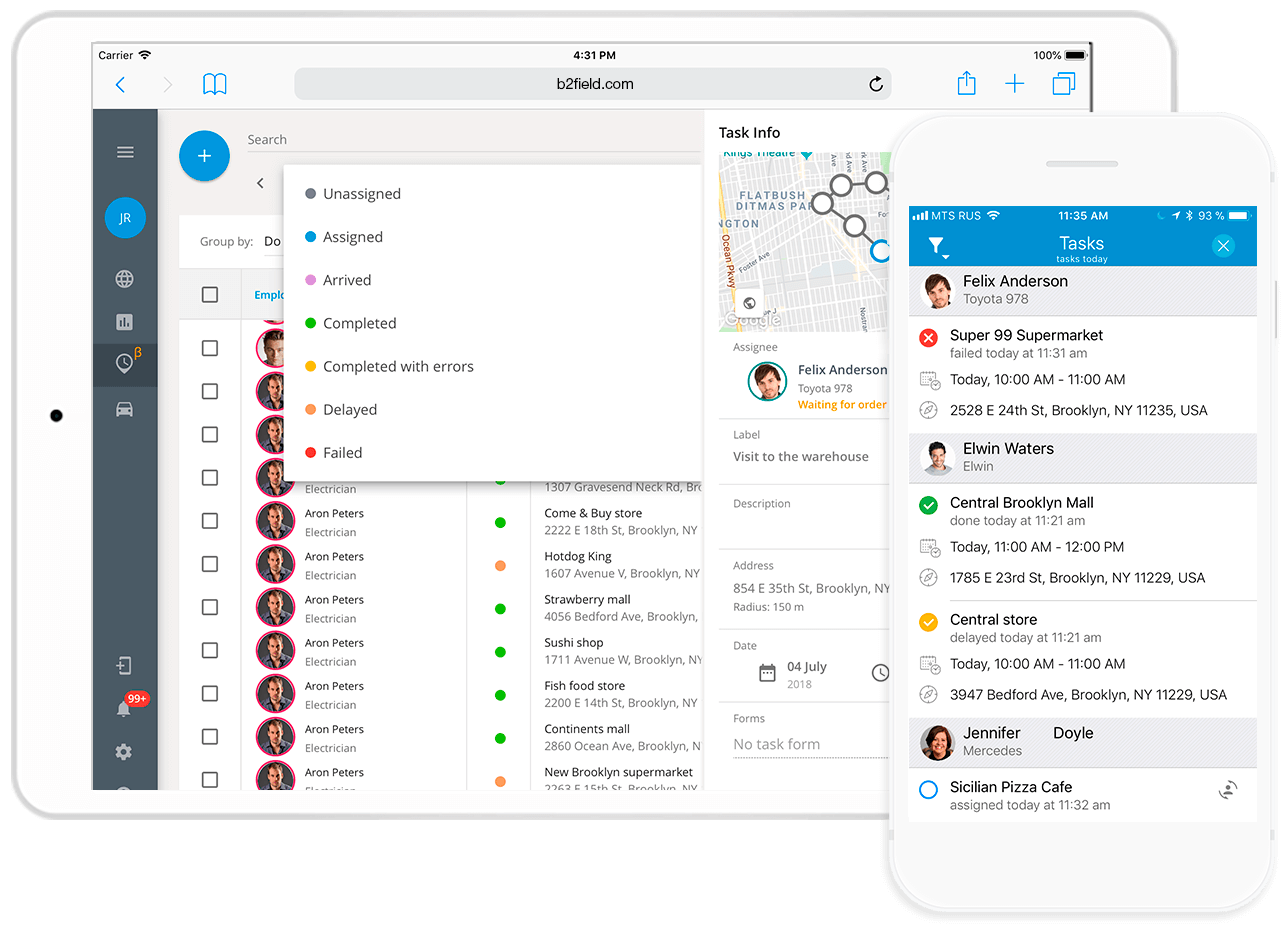 Ensure work gets done right the first time
Detailed reports give you drill-down access to mission-critical business functions and KPIs, like first-time fix rates and customer satisfaction by employee, and much more.
Deliver exceptional customer service
KPIs don't lie. Prove the amount of quality work your field teams achieve by analyzing the key performance indicators important to providing incredible customer service for every job.
Cut operational costs significantly
Get comprehensive reports with accurate information on mileage driven and fuel consumed.
Monitor driving behavior to avoid speeding and accidents. Save money on fines and extend your fleet lifecycle.
Keep parking records, travel time, and hours spent on tasks to improve work efficiency of your employees.
Ready to streamline mobile workforce operations for your business today?