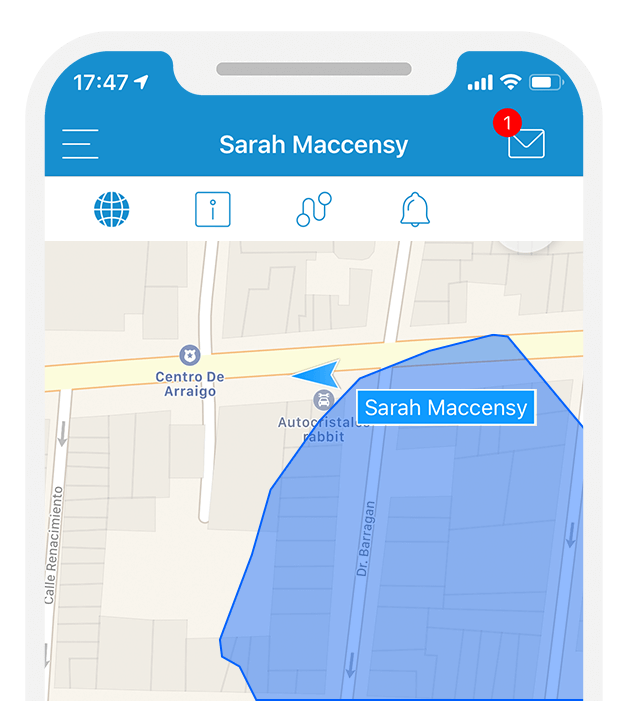 Track and monitor field workforce and assests anytime, anywhere you want.
Apply telematics to monitor jobsite from heavy equipment to contractors.
Track your construction fleet and equipment and cut down fuel costs with B2Field data-driven solution.
Monitor your field staff with live location and automatic metrics of attendance and productivity.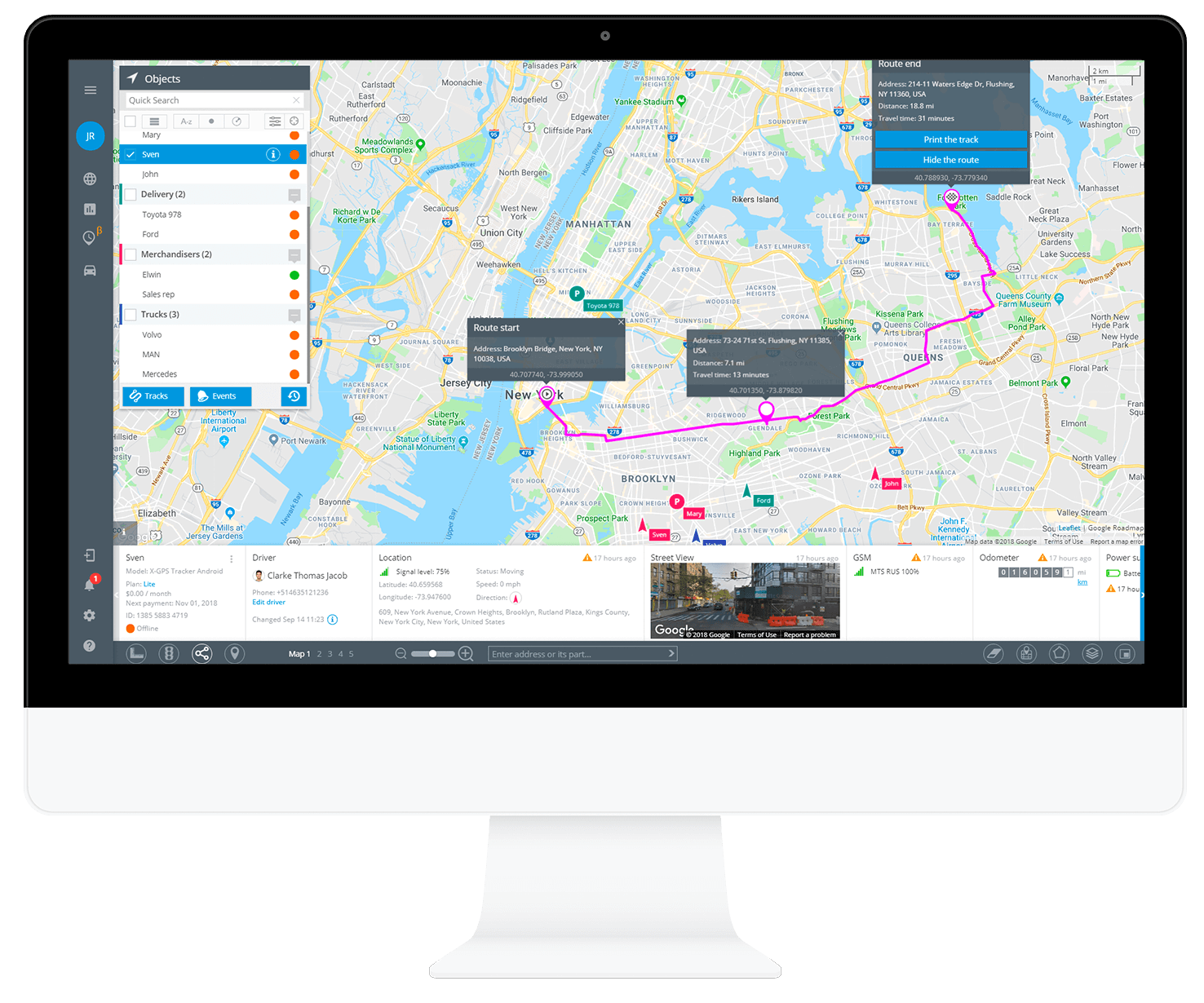 Take advantage of the Big Picture
Put long discussions of hows, whys and whos behind failures and overdue deadlines on hold and use verified B2Field reports.
Track attendance and hours worked, measure productivity by the number of tasks completed for each employee. Maintain a safe and efficient environment on site and prevent unauthorized use of construction fleet.
Take advantage of the big picture for each employee and team in general, enjoy paperless inspections to be delivered to your inbox.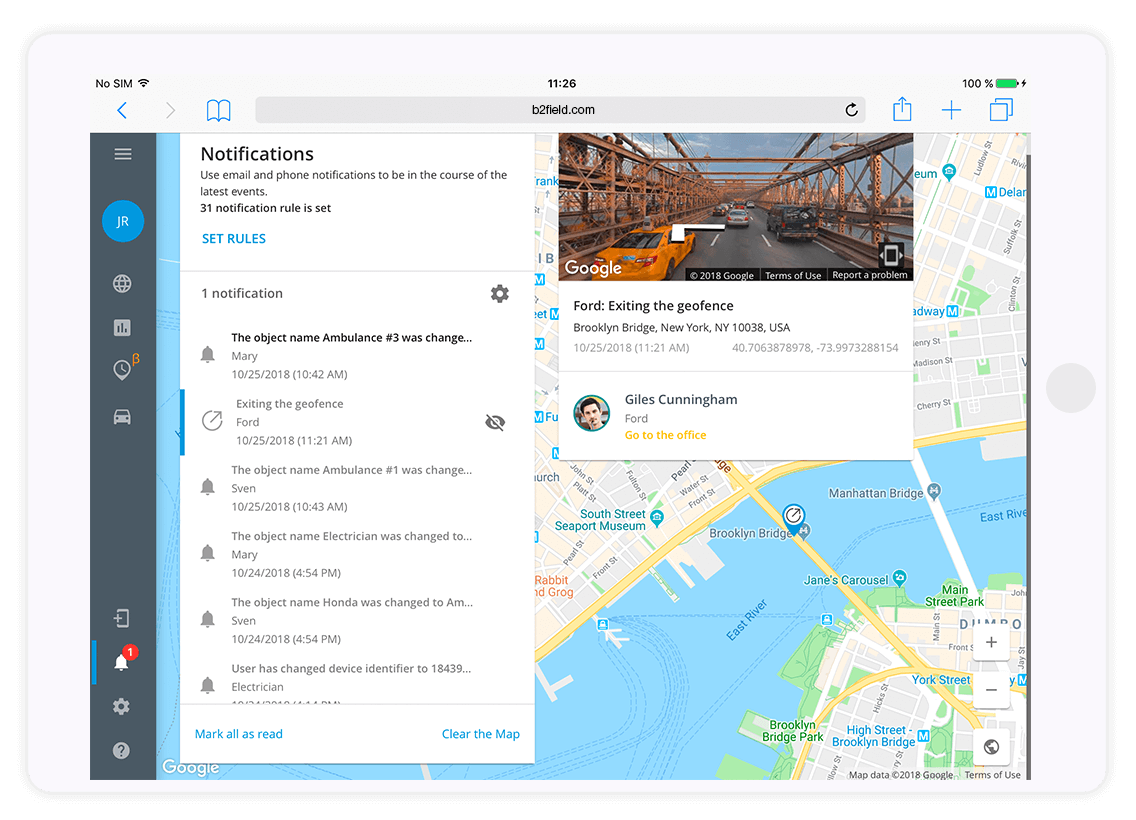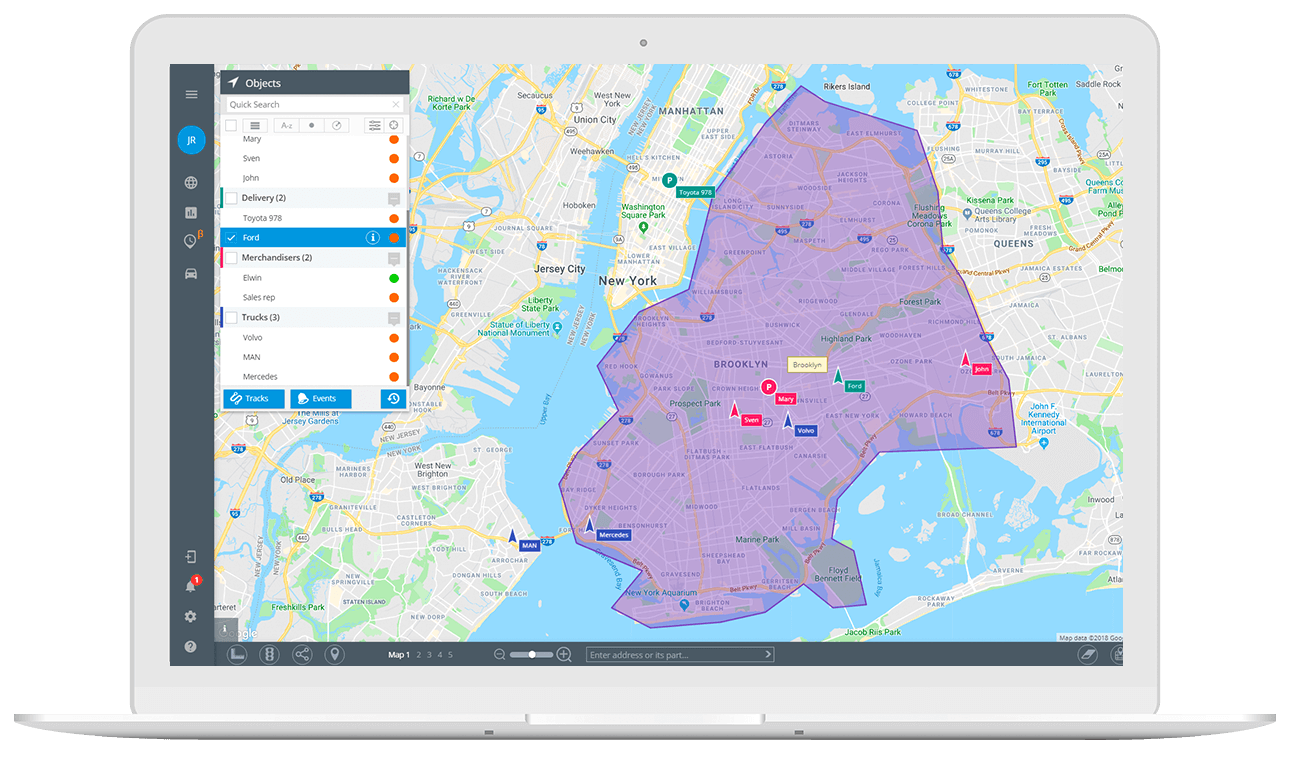 Track your assets on and off-site
Well-planned logistics is the backbone of successful and timely completion of construction projects.
Plan ahead and have materials delivered in time. Monitor heavy equipment operators to eliminate misuse or unauthorized use of equipment.
Apply В2Field to track the activity of your equipment and quickly redeploy it to the site it is needed the most.
"In high season we run a few construction sites. A supervisor makes the rounds to oversee the teams during the day. With B2Field we can check the work progress in real time and track all his movements. The location and site arrival/ departure is logged automatically, which is just another benefit of this solution."
Discover how B2Field can streamline your business
Less downtime, less fuel costs
Use precise metrics available in B2Field to deduct transportation expenses for business use.
And not only that – cut fuel usage by 30% per year. Enable remote fuel level and mileage monitoring to eliminate any fuel frauds. Track trip history and make sure your employees stay away from unnecessary long routes or unauthorized use of fleet and heavy equipment.
Avoid downtime and urgent repair costs with preset maintenance alerts via push messages to your phone or email.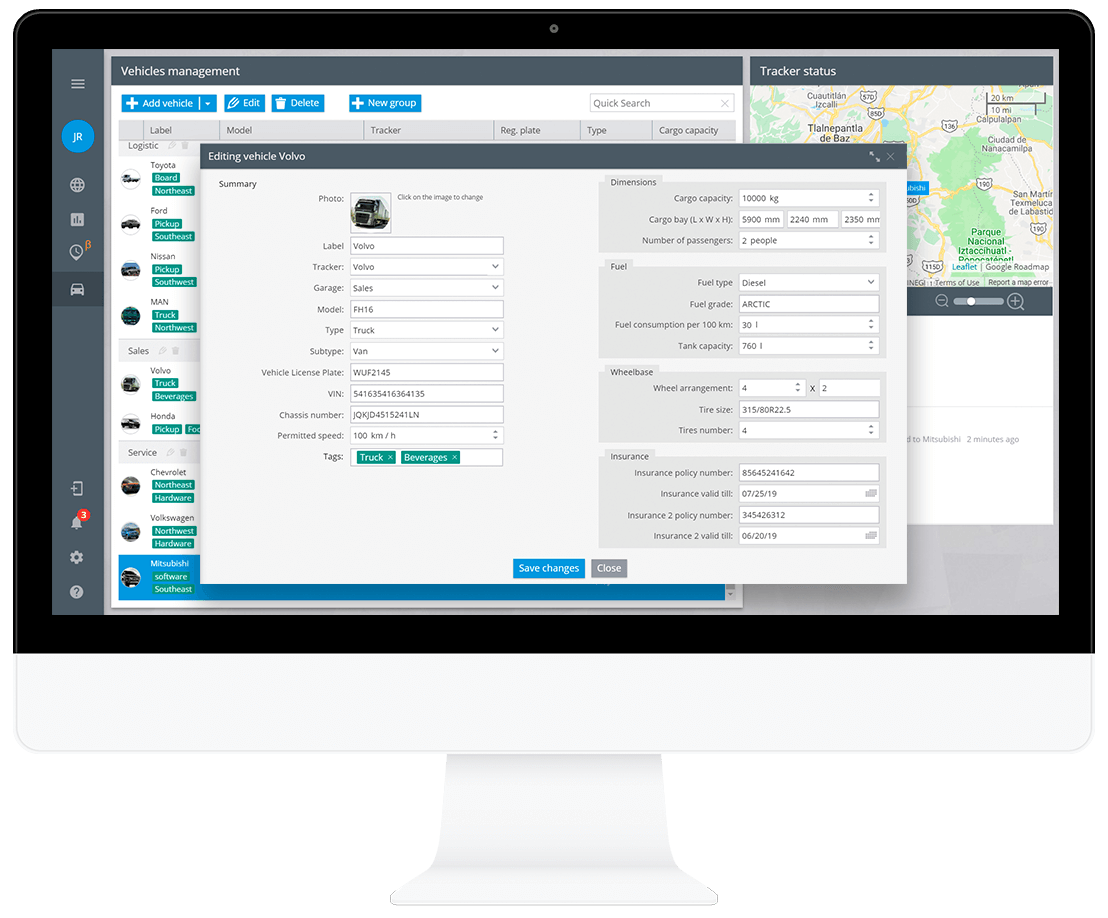 Explore advanced B2Field features for
mobile workforce management