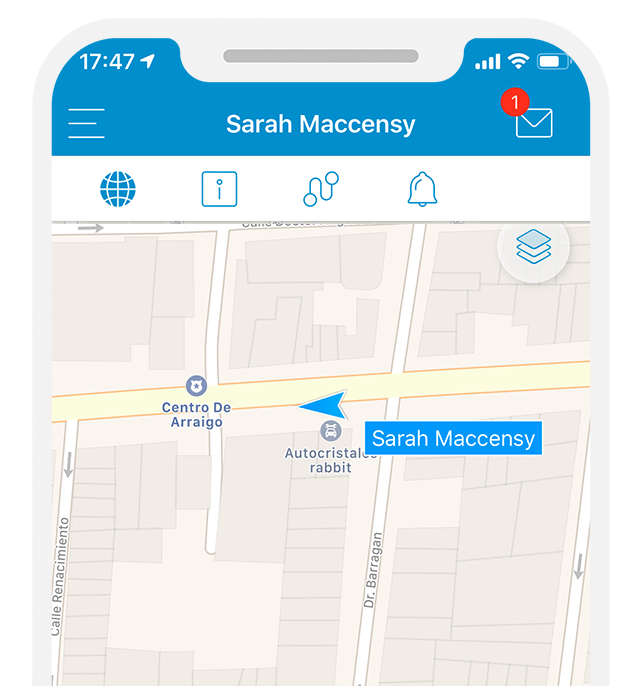 Enhance customer service and fleet monitoring
Deliver flawless customer experience. Lead your team to perfection every step of the way.
Monitor armoured trucks in real time and enjoy clear and transparent performance and expenses reports.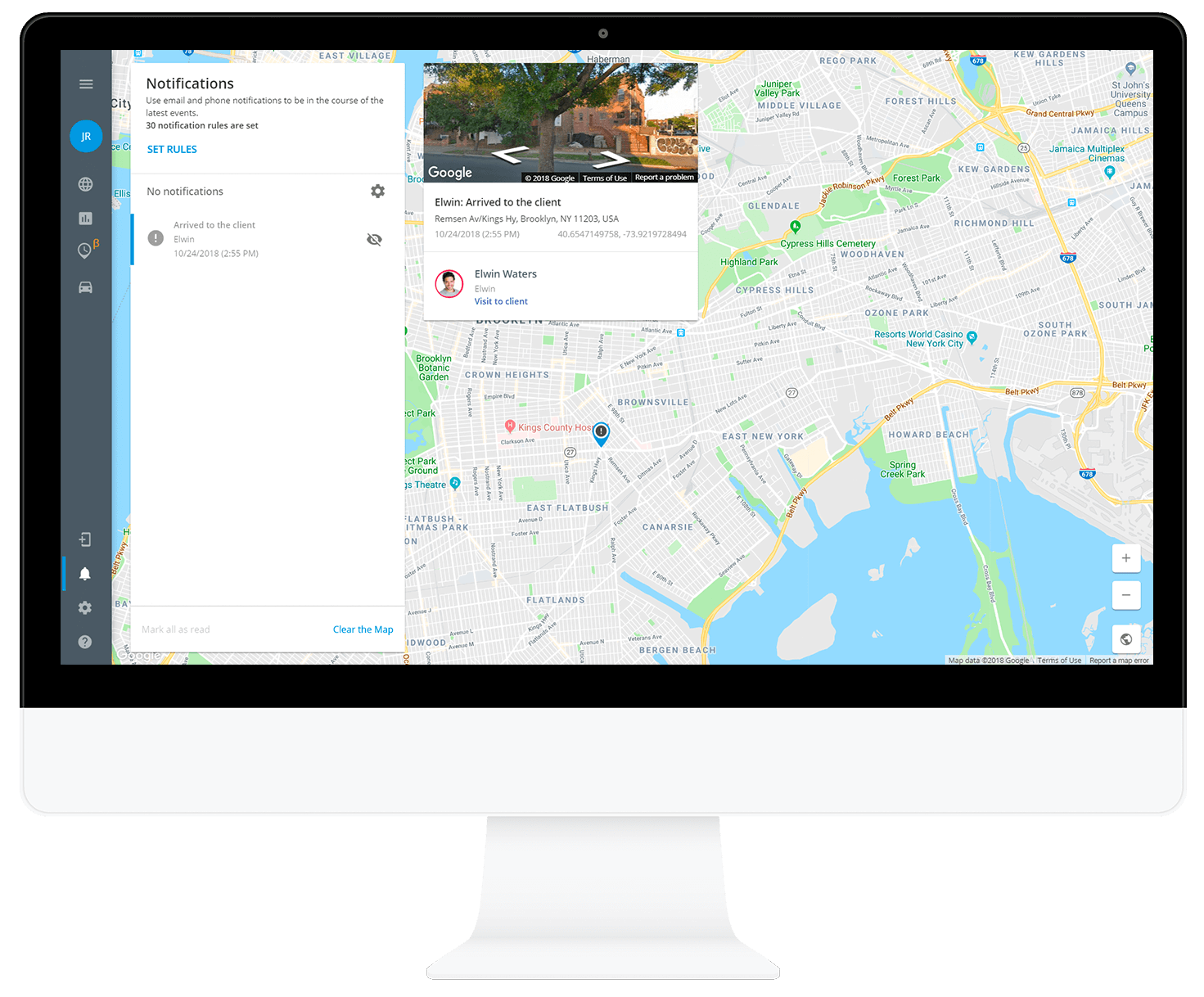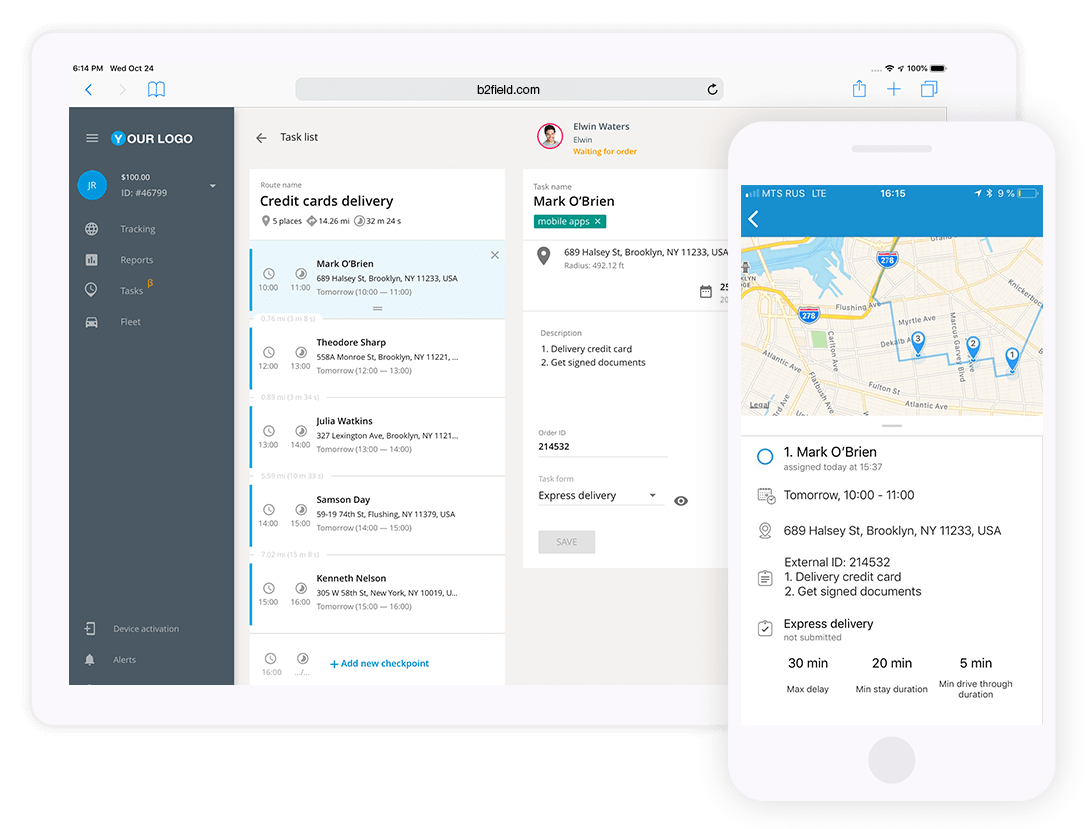 Build the effectiveness you can rely on
Customer service managers, bank reps, couriers and others constitute a powerful team of bank's mobile workforce. When they visit dozens of customers a day, you need to make sure that every visit meets the highest standards. B2Field helps you spot the areas for improvement in field operations and makes your mobile teams utmost productive.
The mobile app features user-friendly to-do-lists with photo and signature capture to complete mobile forms right in the app.
Any report will be synced with the bank in no time. The manager views current location and the breadcrumb trail of every employee when needed, and can easily check the work progress or fairly assess employee performance.

"B2Field is a fantastic solution to assign a great number of tasks at the same time and to check their completion in transparent reports. Our collectors have about 5000 tasks every month with all the information being uploaded automatically from the spreadsheets, which really saves us a lot of time. The employees enjoy these user-friendly to-do lists and have them run on their schedules."
Discover how B2Field can streamline your business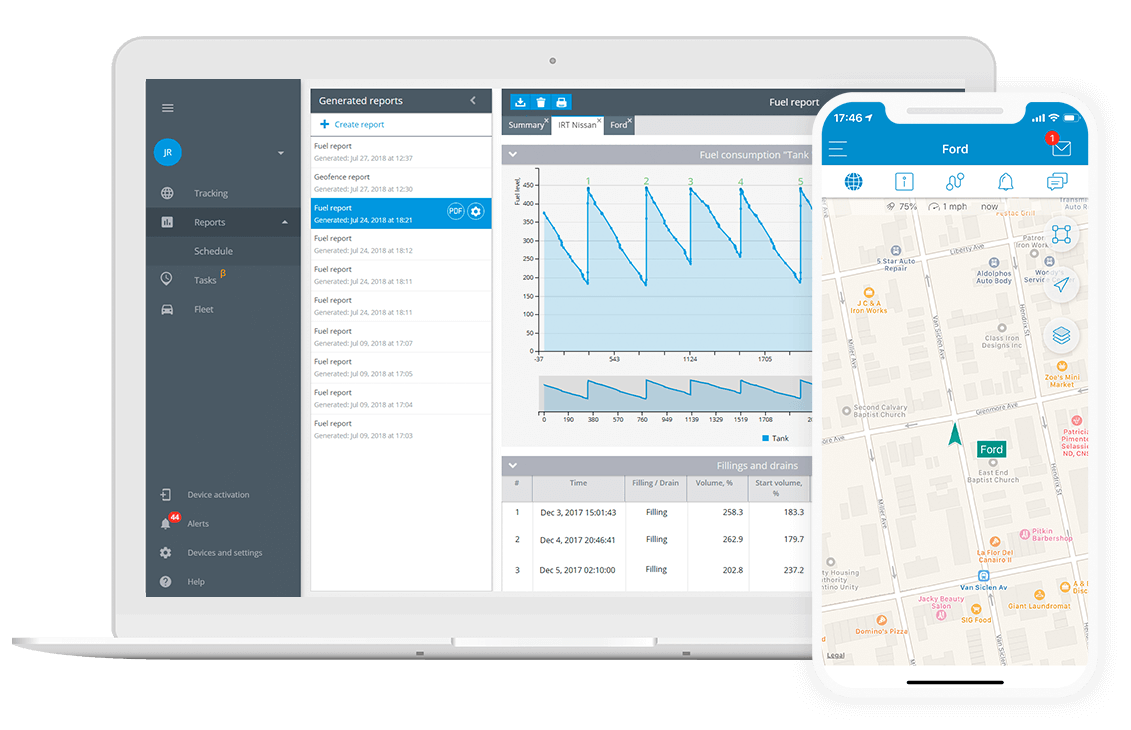 Use B2Field to manage the three major expenses: fuel, maintenance and repair.
Bring a stop to any personal use of fleet vehicles with GPS tracking and enable mileage and fuel level monitoring.
Streamline your accounting operations with automatic fuel reports and trip tickets.
Set maintenance parameters to have your engineers timely reminded of any scheduled or preventive maintenance to avoid major breakdowns.
Cut vehicle expenses by a third together with B2Field.
Explore advanced B2Field features for
mobile workforce management