Field management app for
on-the-go service engineers
B2Field mobile application allows simplified, real-time GPS tracking for service engineers and remote employee scheduling for an all-in-one field engineer app.
Fastest response to emergencies with B2Field
software for service engineers
Enjoy an all-in-one mobile management app for field service engineers. With real-time scheduling tasks, mobile GPS tracking and more, your mobile teams are connected to your office. Using this software solution, service engineers can be managed more effectively and managers can track assets and tasks from any remote location.
Streamline your field operations with B2Field mobile app
Enjoy B2Field app for fast and reliable gps tracking and job scheduling. The field service management software helps to automate routing operations, simplify data exchange and increase performance.
Control detailed to-do lists and find the fastest routes to any job site — data that our app sends to your field service engineers' fingertips.
Enable your field engineers team to easily capture before and after pictures with the mobile app and instantly send them to the office.
Provide dispatchers with real-time mobile forms and checklists for instant quality control.
Missing any documents or information? Your field service techs can check previous customer visits details remotely in the mobile app.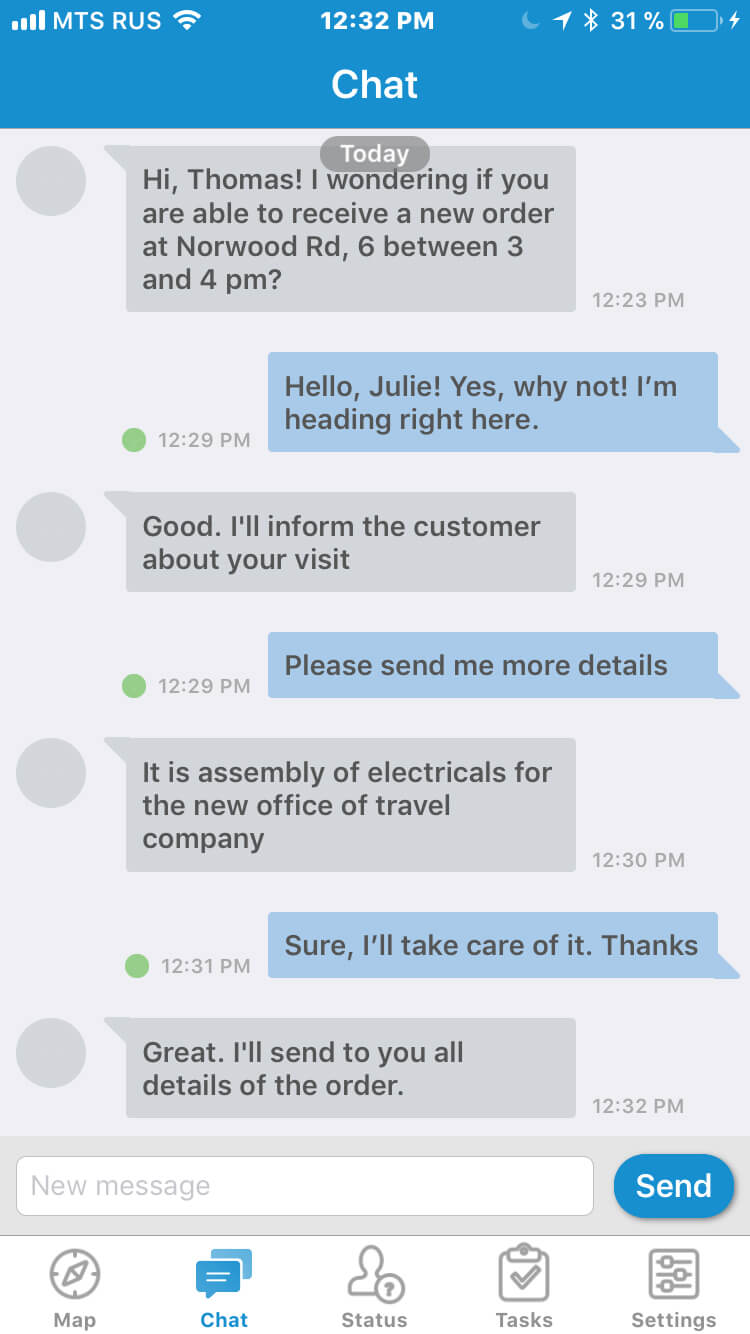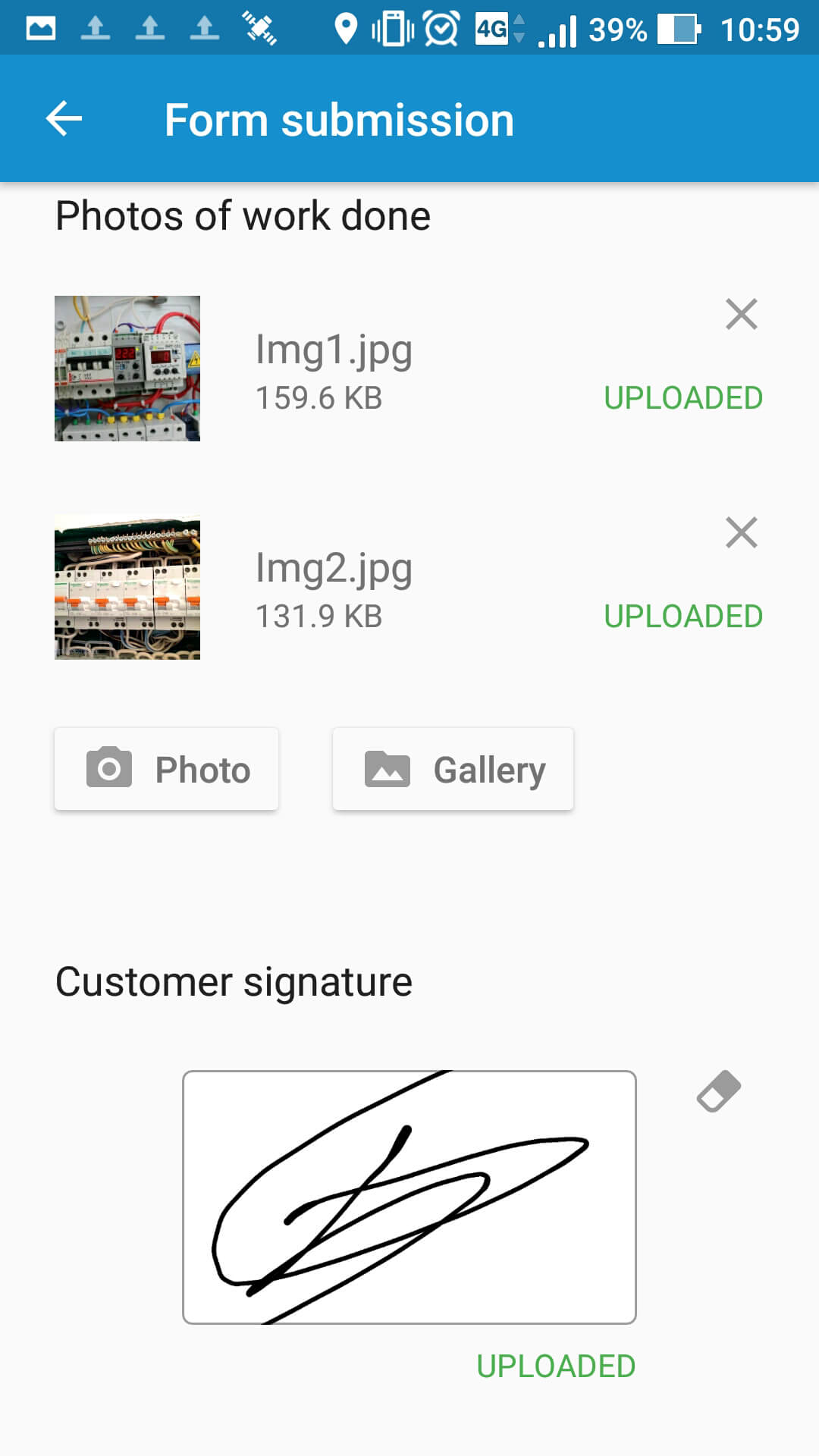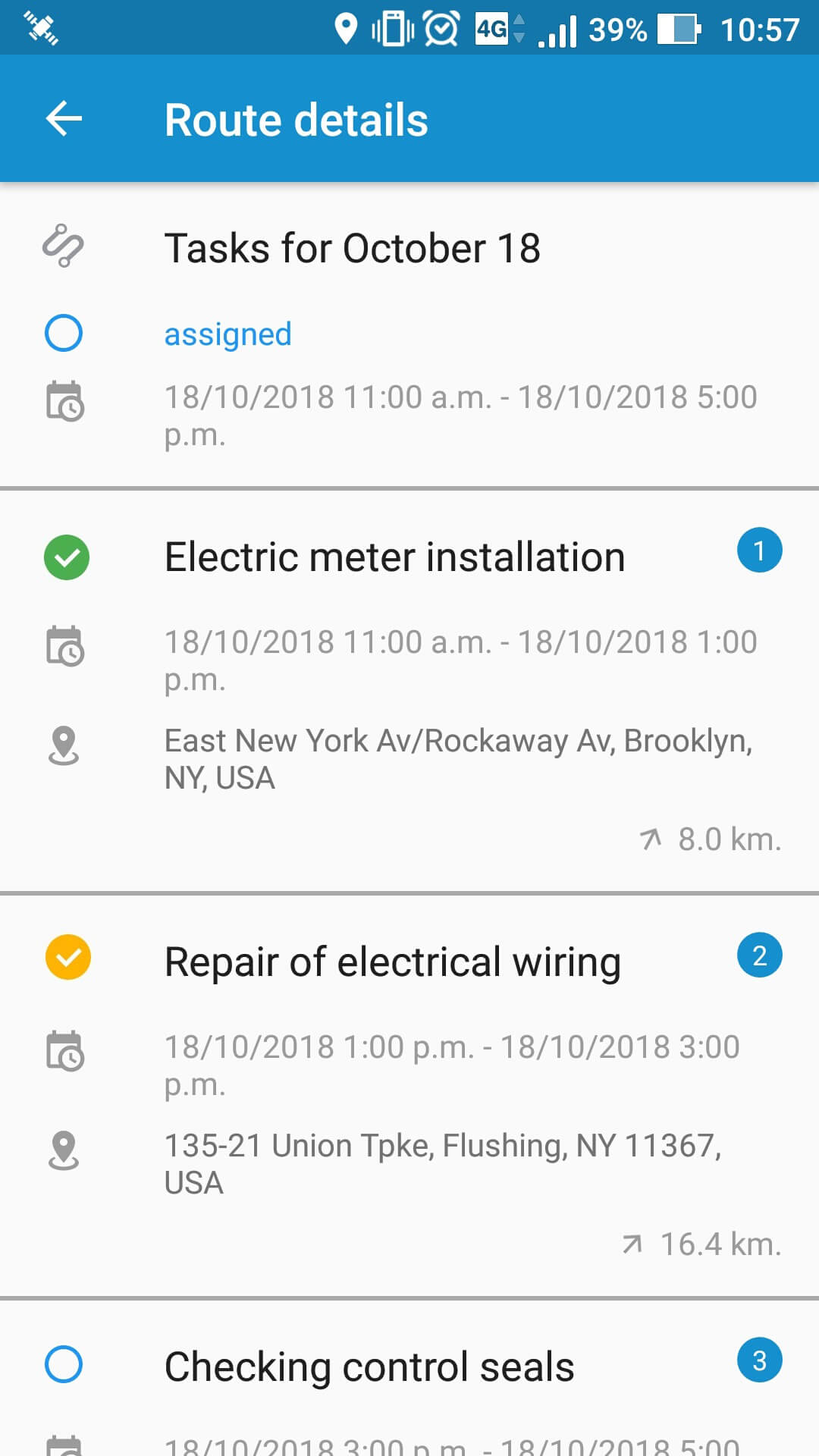 Explore advanced B2Field workforce management solution to empower your field engineers today
Effective GPS tracking.
Intelligent task assignment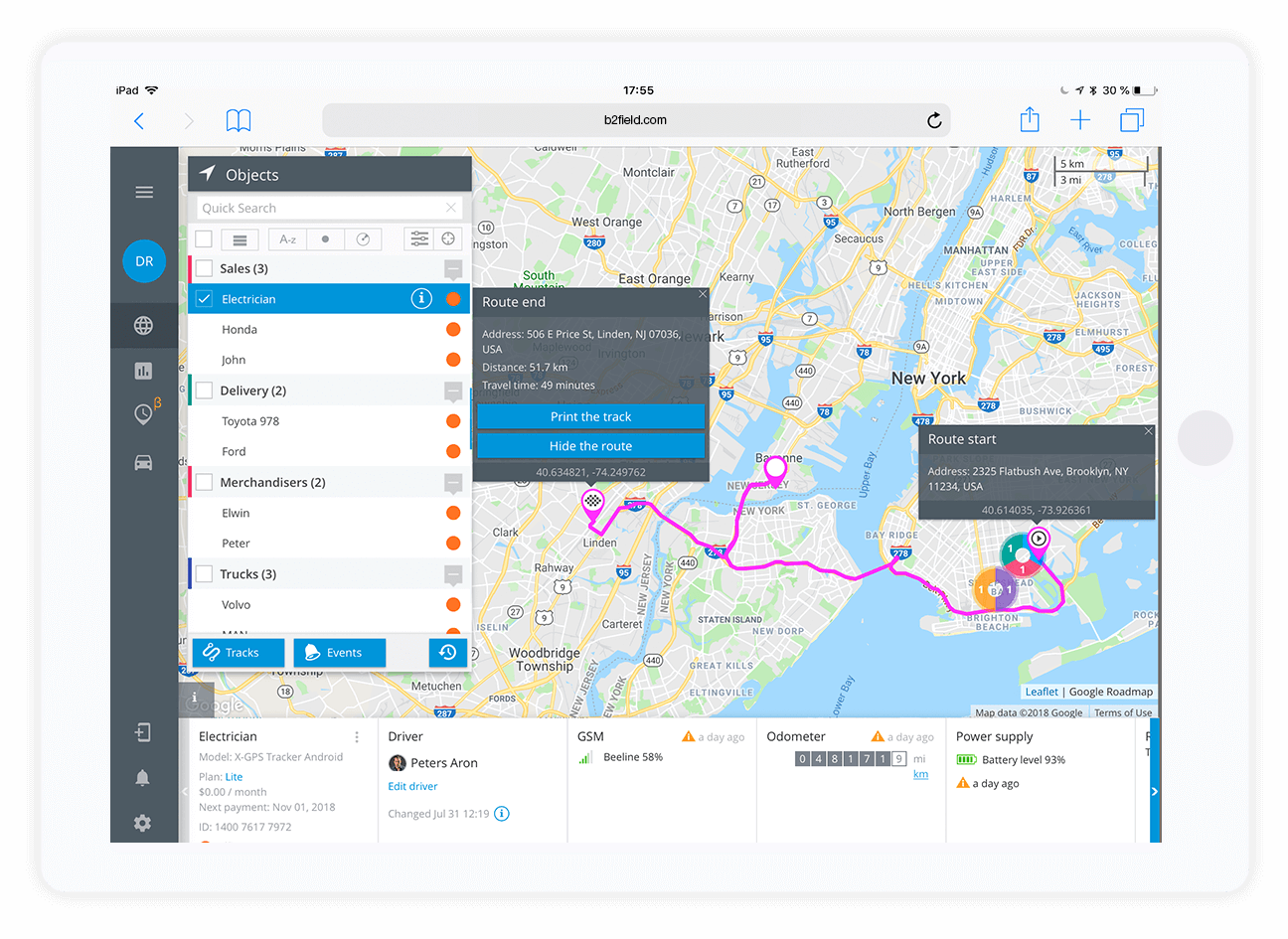 Smart workforce management
Track your field service engineers in real-time or play back trip history for the given period. Cut off time-wasting and running personal errands during work hours with B2Field management solution.
In case of urgent maintenance service, the software selects the closest available engineers based on their GPS location and work statuses tracking. All you have to do is to assign the task.
Performance management solution
Schedule daily, weekly, or monthly maintenance and service tasks. Prepare mobile performance reports that consider field repair durations and tracking of arrival times.

"With B2Field we can get more work orders done per day. Our dispatchers are always aware where the teams are and can easily assign a new job to the closest availalble techs. They spend less time in the car, and when an emergency maintenance comes in, we can usually fix it on the same day."
Service engineers to impress
Give customers more than they expect to get by going the extra mile with B2Field software solution. Try dynamic scheduling to confirm and complete the orders faster. Offer your customers the real-time visibility into service engineer's GPS location and estimated time of arrival. Employ checklist and mobile forms for instant quality management and enable your customers to provide honest feedback in the service engineer's mobile app.
GPS tracking of jobs and service engineers
Real-time scheduling and ETA tracking
Remote quality control with mobile forms
Customer's rating and signature in the tech's app
Service engineers' rating and performance dashboard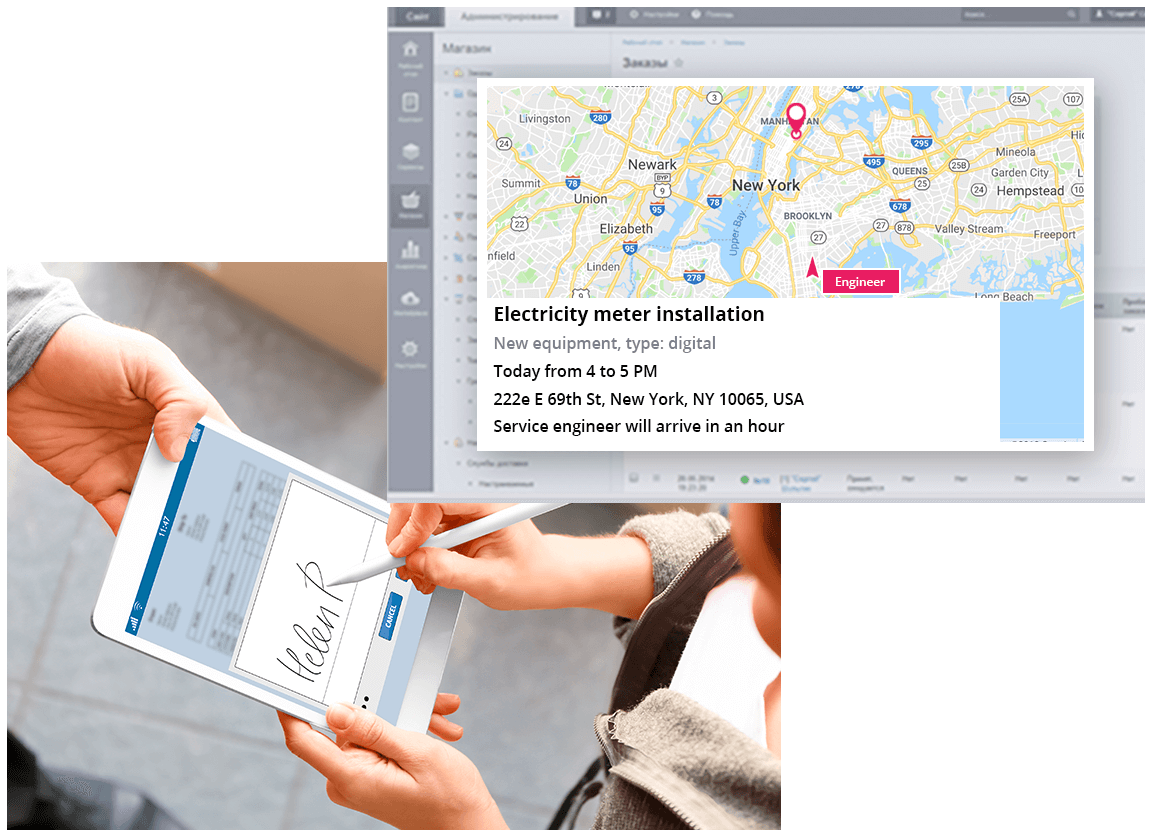 Discover how B2Field can optimize
your field service management