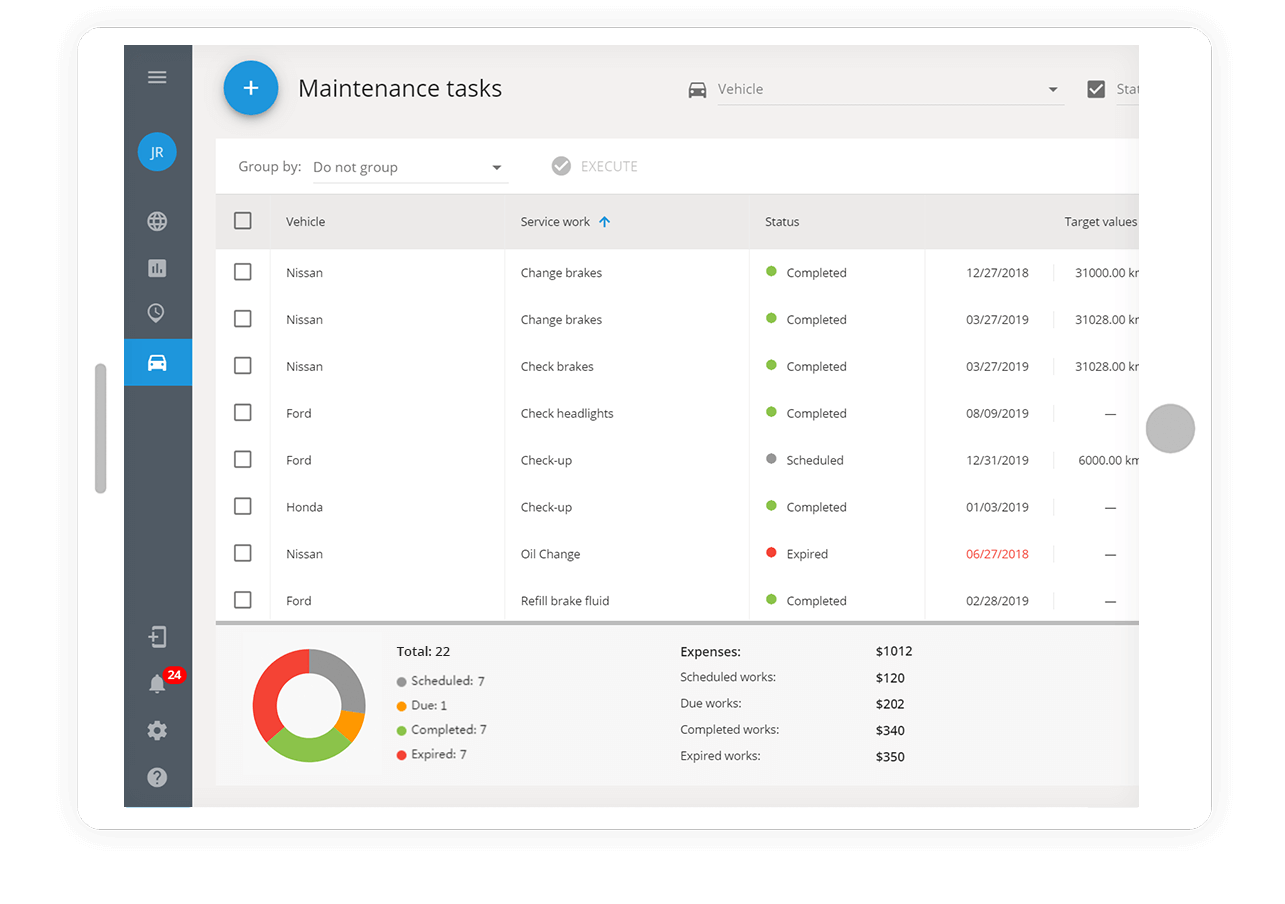 Prevent breakdowns and
downtimes
Optimize fleet service costs,
prevent breakdowns and emergencies,
enjoy zero downtime.
Reach utmost maintenance efficiency
Keep up with the service works that your fleets undergo: what maintenance is
needed and how often, how much it costs and what vehicles it is planned for.
Effortless planning and scheduling
Add service works of any kind: to refill oil, change tyres, run engine diagnostics, etc. for any vehicles. Schedule works by date, mileage or engine hours.
Make sure you have Autorepeat on for routine maintenance tasks. When a service work is done, the task will be rescheduled automatically.
Comprehensive view on service works
Benchmark maintenance statuses: number of tasks scheduled, completed or expired. Check costs for each type of service works.
Adjust a scheduled task as you wish or delete it altogether. View service works by their status or print them out straight from the system.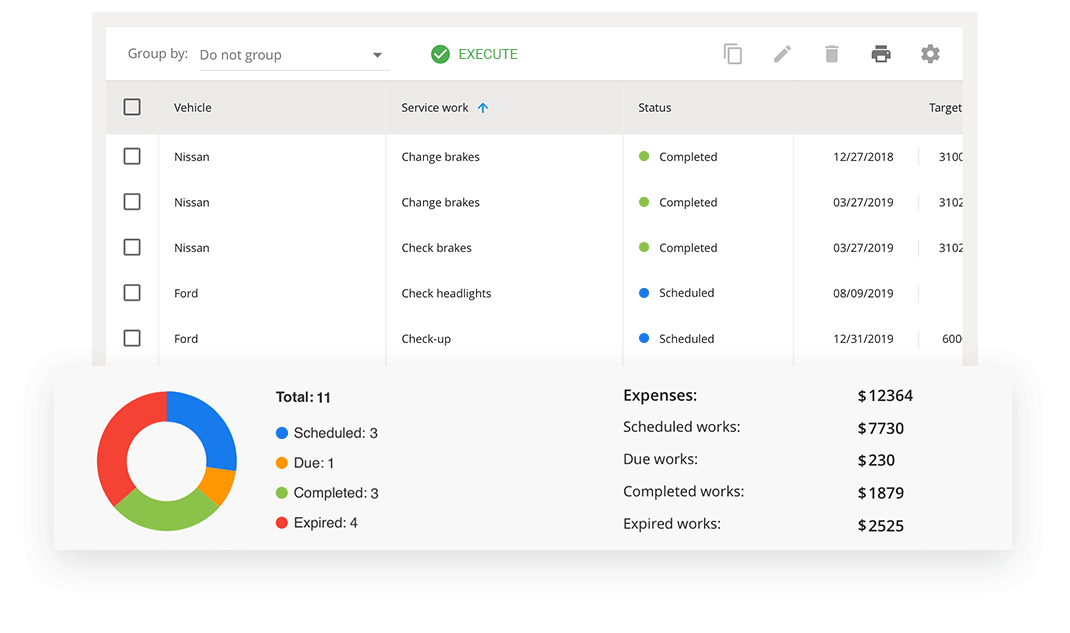 Timely performance. Guaranteed
Never miss a service work. Receive timely alerts on upcoming maintence tasks via e-mail, SMS or push-notifications on your mobile device.
Add as many phone numbers as needed. Notify all parties concerned from responsible employees to executives.