Merchandiser activity tracking app for smart retailers
B2Field software solution helps field reps meet more KPIs
with a single mobile app and keep track of all merchandising activities.
Real-time merchandising performance
management
Enjoy perfectly coordinated field team with B2Field merchandising and GPS solution. Check real-time product display and shelf planogram reports. Monitor retail execution and take control of in-store compliance audits from any location with the mobile app. Sell more with improved KPIs.
All-in-one mobile app for merchandisers and supervisors
Keep track of merchandiser activities
Check GPS locations of your field team real time on the online map or browse through trip history. Check retail execution, view merchandising metrics and KPI to make sure no customer is left behind.
Cut costs with GPS tracking software
B2Field merchandising solution improves field discipline and eliminates side jobs during the shift. Make sure you pay for work trips only and let the software calculate the working hours for you — based on the automatically logged app data.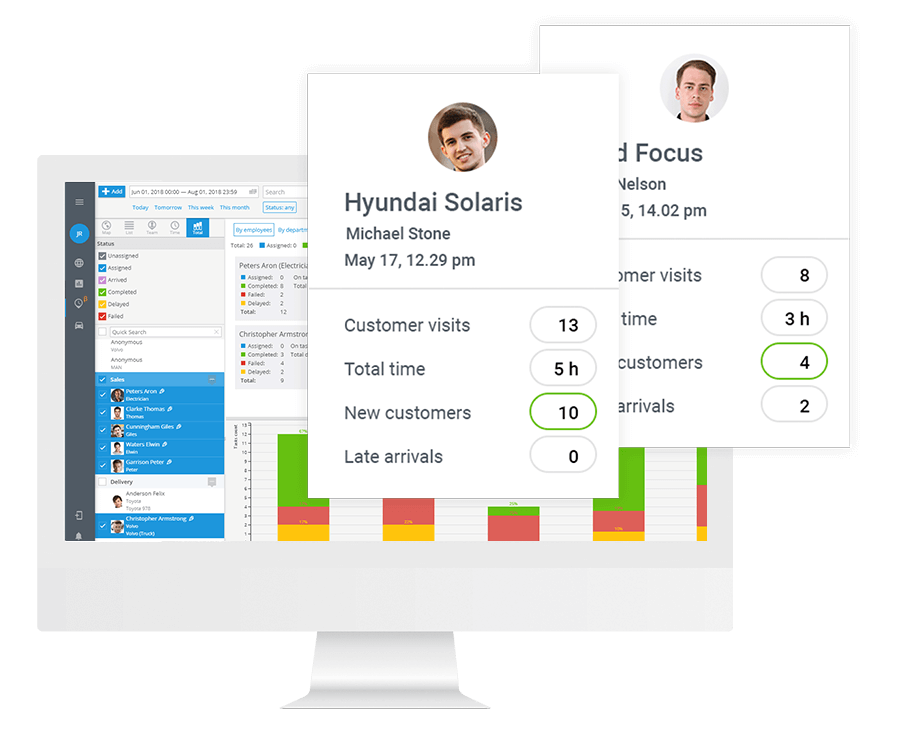 Enjoy your highly-productive merchandiser team
Real-time mobile workforce management with B2Field merchandiser app
Mobile app for field merchandisers
Plan more customer visits with B2Field route optimization solution. Just add the retail store locations and the software will automatically build the fastest routes.
Trust visual merchandising reports with live pictures. Take control of in-store data collection and stock taking remotely. Sync the office and merchandisers with the mobile forms in B2Field app.
Analyze uncompromized field data in real time. Benchmark automatic performance reports to improve retail metrics. Instantly assess KPIs with visual dashboards.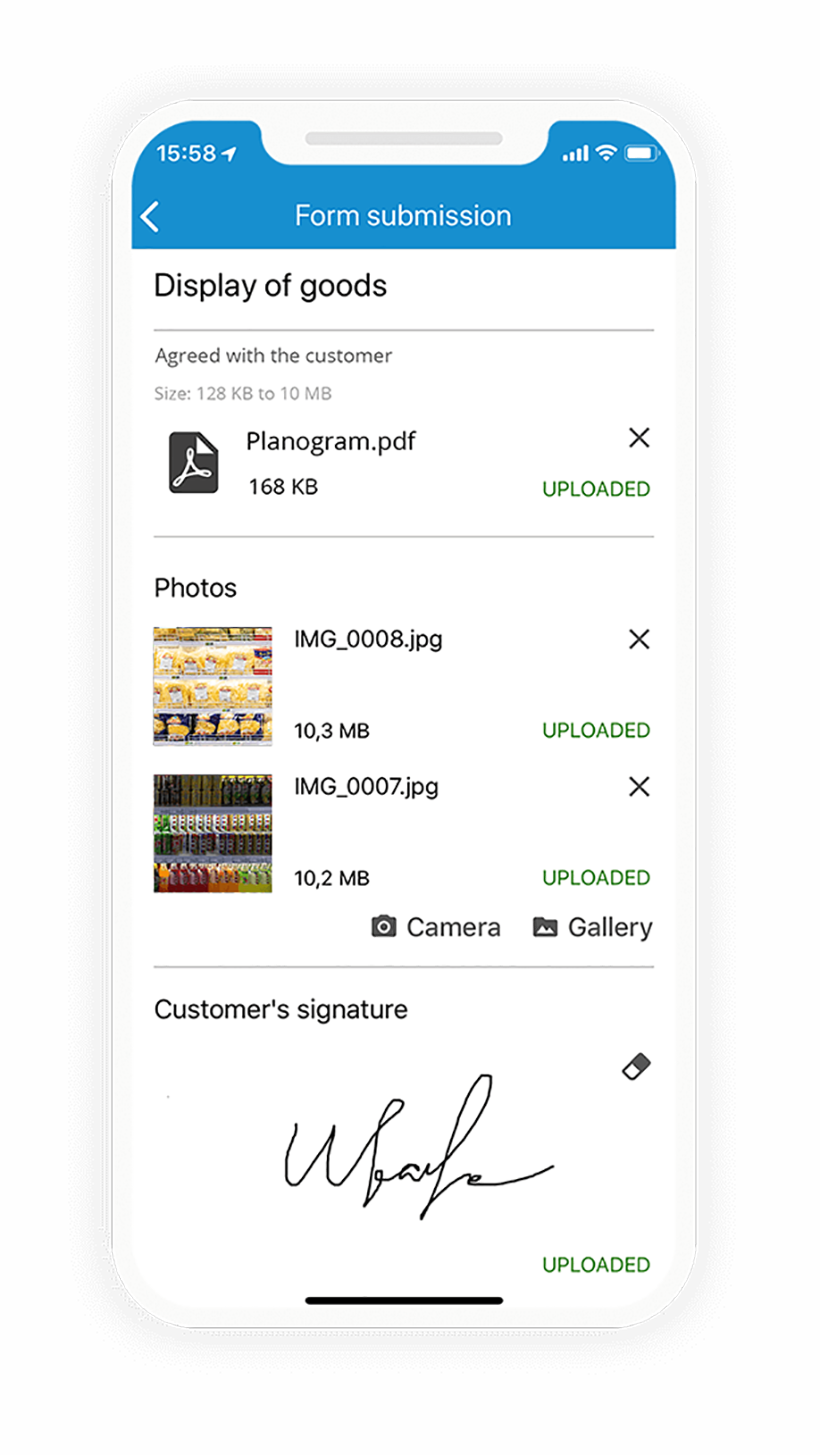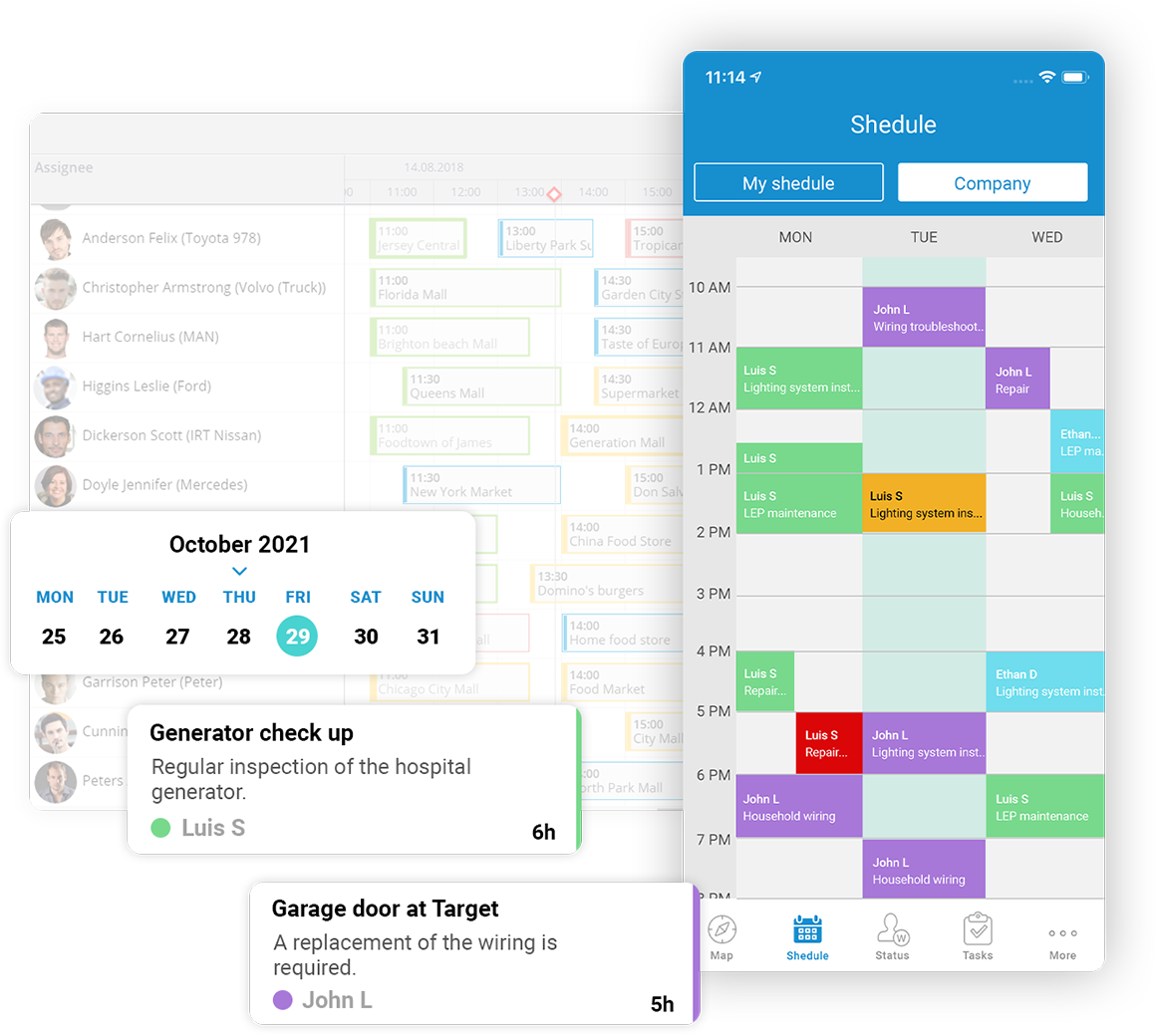 In-store merchandising solution
Plan store visits in seconds with drag-and-drop scheduling software. Assign regular tasks for daily, weekly or monthly execution.
Keep your team coordinated with visual diagrams in the mobile form and connected with B2Field in-app chat.
Track sales metrics and merchandising performance with automatic company-wide or personal KPIs and reports.
GPS tracking software brings retail floor to your office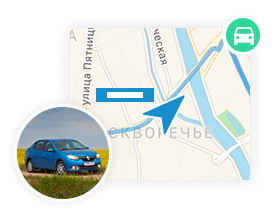 Merchandisers dropped by the new client? Provide them with the necessary tools right in the mobile app. Help and guide in real time for better retail execution via the in-app chat.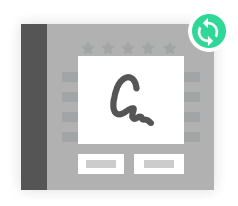 E-forms in the mobile app for iOS or Android enable merchandisers to prove the work done well or take new orders. Follow up with GPS and field data and take control of the KPIs and retail metrics.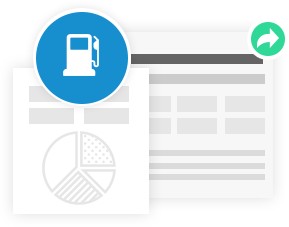 GPS tracking software allows managers to see all merchandiser locations, pay fair fuel and hourly compensations. The mobile app provides GPS data without extra equipment costs.
Easy way to improve merchandising execution and KPIs
B2Field solution turns mobile devices into merchandiser software:
Merchandiser to-do lists with customer details, checklists and planograms
Optimized routes for merchandisers and GPS tracking solution for managers
Mobile forms for merchandising execution control and retail metrics tracking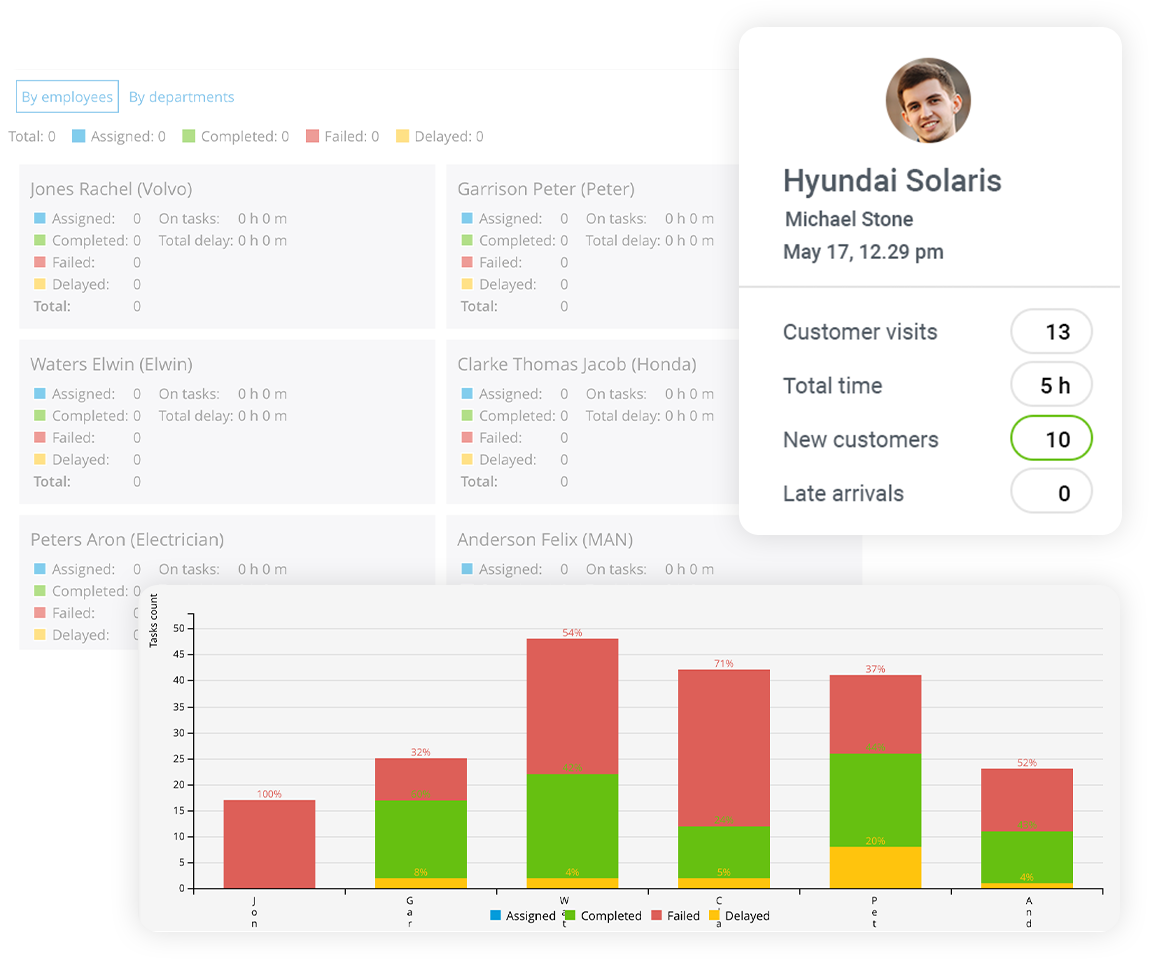 We implemented B2Field over 3 years ago and have successfully been using it to improve visibility and order planning across the entire organization.

B2Field is a feature-rich software platform that allows our regional offices to manage, monitor, and measure the performance of employees and vehicles.

Isabelle Newman CEO "SplitLA"
We're really pleased with the performance of B2Field. We use the live tracking feature everywhere, all the time. It's a great time-saving tool.

Try B2Field Merchandiser app for free
Improve merchandising KPIs with B2Field management solution. Take control with GPS tracking software, team scheduling solution and retail floor performance tracking.