Optimize delivery. Impress customers.
Streamline your courier delivery management with B2Field. Simplify order dispatching, route optimization, and field to office communication. Use real time GPS tracking and customer ratings to measure and manage your service quality.
Smart task scheduling and route planning
Complete more orders with less couriers.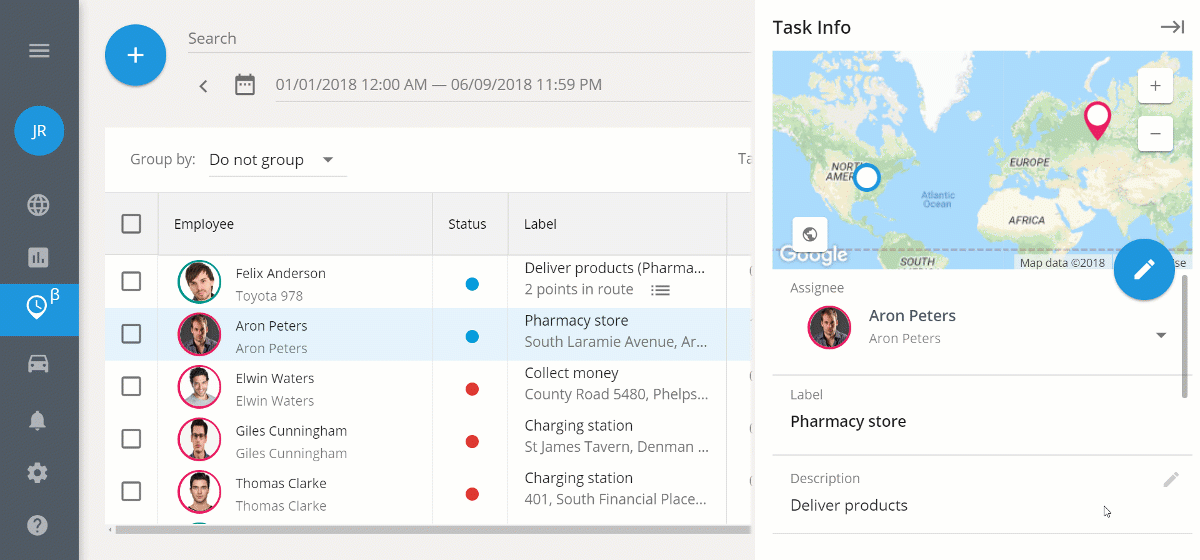 Intelligent task planning and distribution
B2Field enables division managers to quickly and efficiently plan the courier workflow on a day-to-day basis.
Dispatch single or route tasks. Schedule one-time or recurring tasks. Smartly distribute jobs to your couriers based on their service areas, availability, work schedule and other criteria.
Even if you manage a large number of couriers and need to assign tasks to all your mobile employees at once, it's not a problem. Refer to the bulk task import or use our robust API to automate routine and time-consuming daily operations.
Daily job sheet in the courier's mobile app
Our mobile app has everything to ensure a smooth task performance: digital agenda, navigation, chat with the back office.
Enable your couriers to receive daily agenda with assigned tasks and optimized routes at the beginning of each shift. Supplement tasks with additional notes, attachments or digital forms.
Add comments or refer to the real time chat whenever you need to request extra clarifications or details about the assigned task. Notify a dispatcher about your availability for a new order by selecting an appropriate status in the mobile app.
Discover how B2Field can streamline your business
Accurately map your couriers
Real time GPS tracking. Detailed trip history.
Track all your couriers on a single map to promptly assign new orders to the nearest employees.
Refer to the comprehensive trip history to indicate route deviations and unauthorized use of vehicles.
Ensure high-precision GPS tracking without draining the battery of smartphones and tablets with Innovative technologies and smart algorithms employed by B2Field. Select a tracking mode that fits your courier business: driving, transit or walking.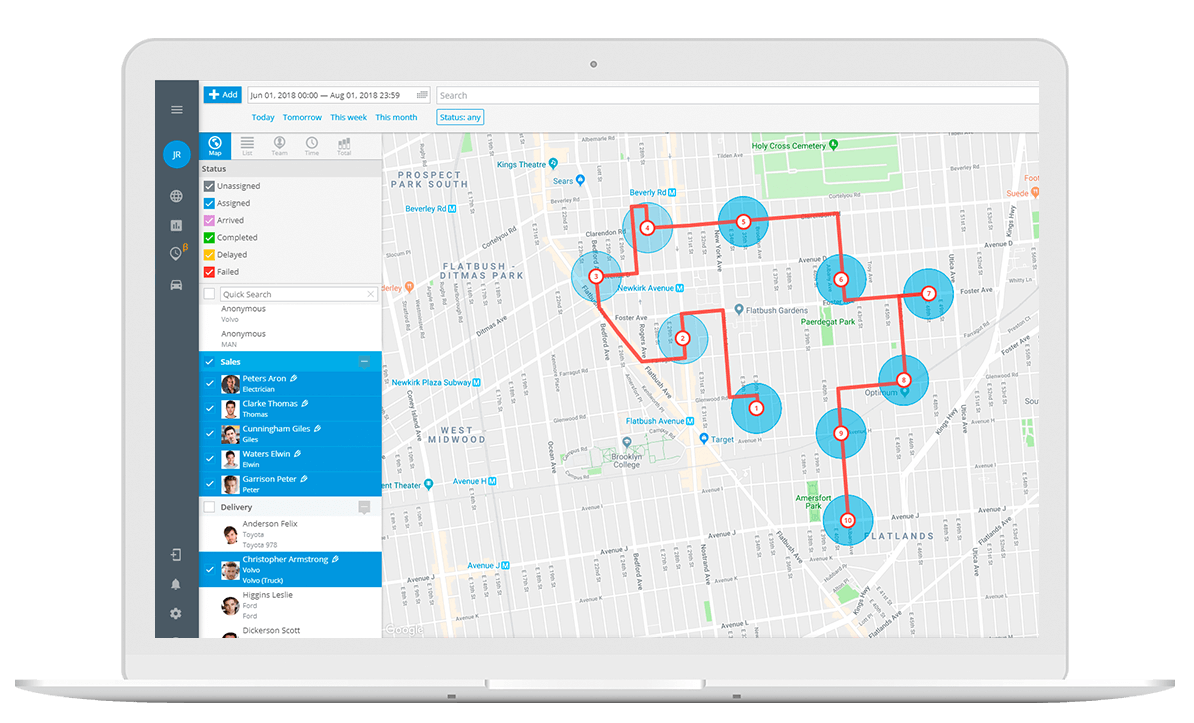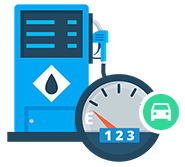 Reimburse employees with personal vehicles
Classify business and private mileage to accurately compensate your couriers for business-related use of their personal vehicles.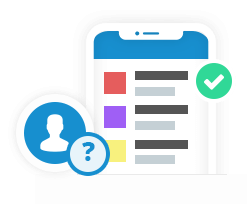 Increase visibility of courier statuses
Know when your mobile employees are ready for a new order or having a lunch break. Couriers can manage statuses from the mobile app.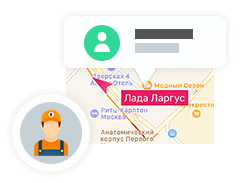 Enable customers to track orders online
Let your customers track their orders in real-time. Embed 'Courier on the map' plugin in your website to reduce the number of customer calls.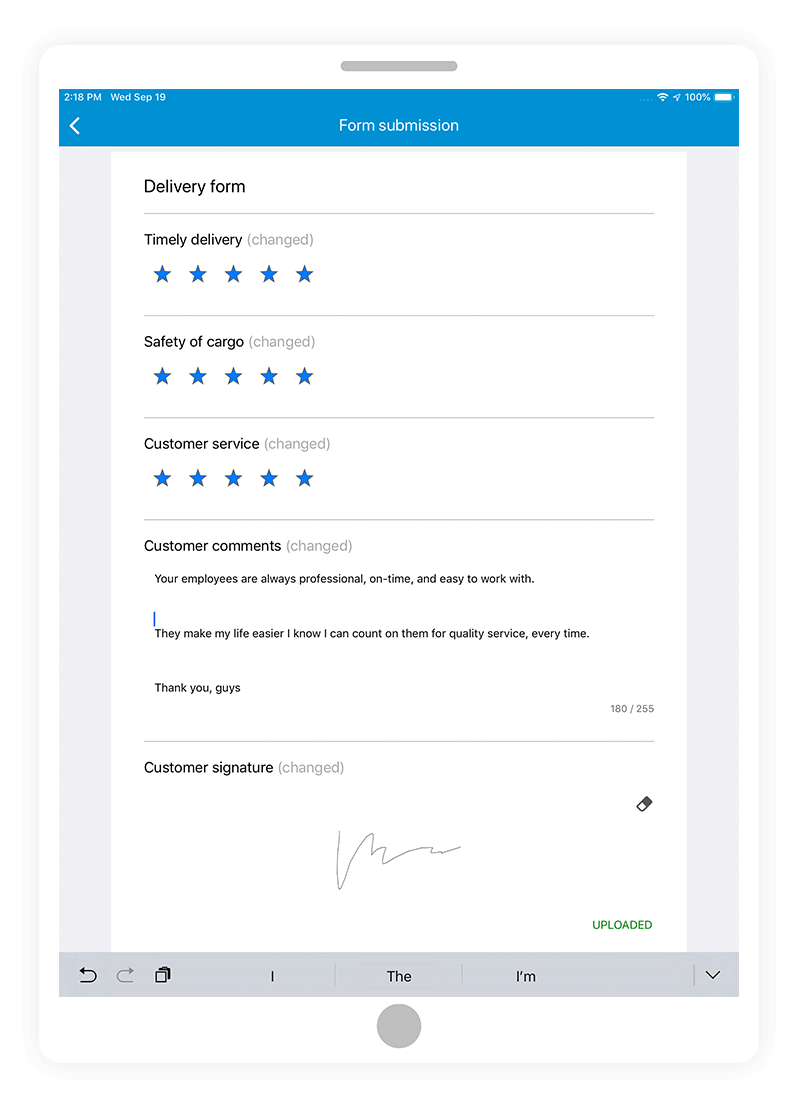 What customers really think about you?
Improve customer service satisfaction with customer ratings and POD.
Let customers rate and review your courier delivery service. Effectively measure service quality and take timely actions for its improvement.
Motivate your team to always be punctual and polite. Track actual time of arrivals and forecast delays. Receive electronically signed proof of delivery forms with customer satisfaction scores.
Quickly resolve customer complaints with our field-to-office communication tools. Send photos with additional remarks to the back office to promptly transform each case into excellent customer service.
Transparent management and reliable reporting
Visualize your business performance intuitively.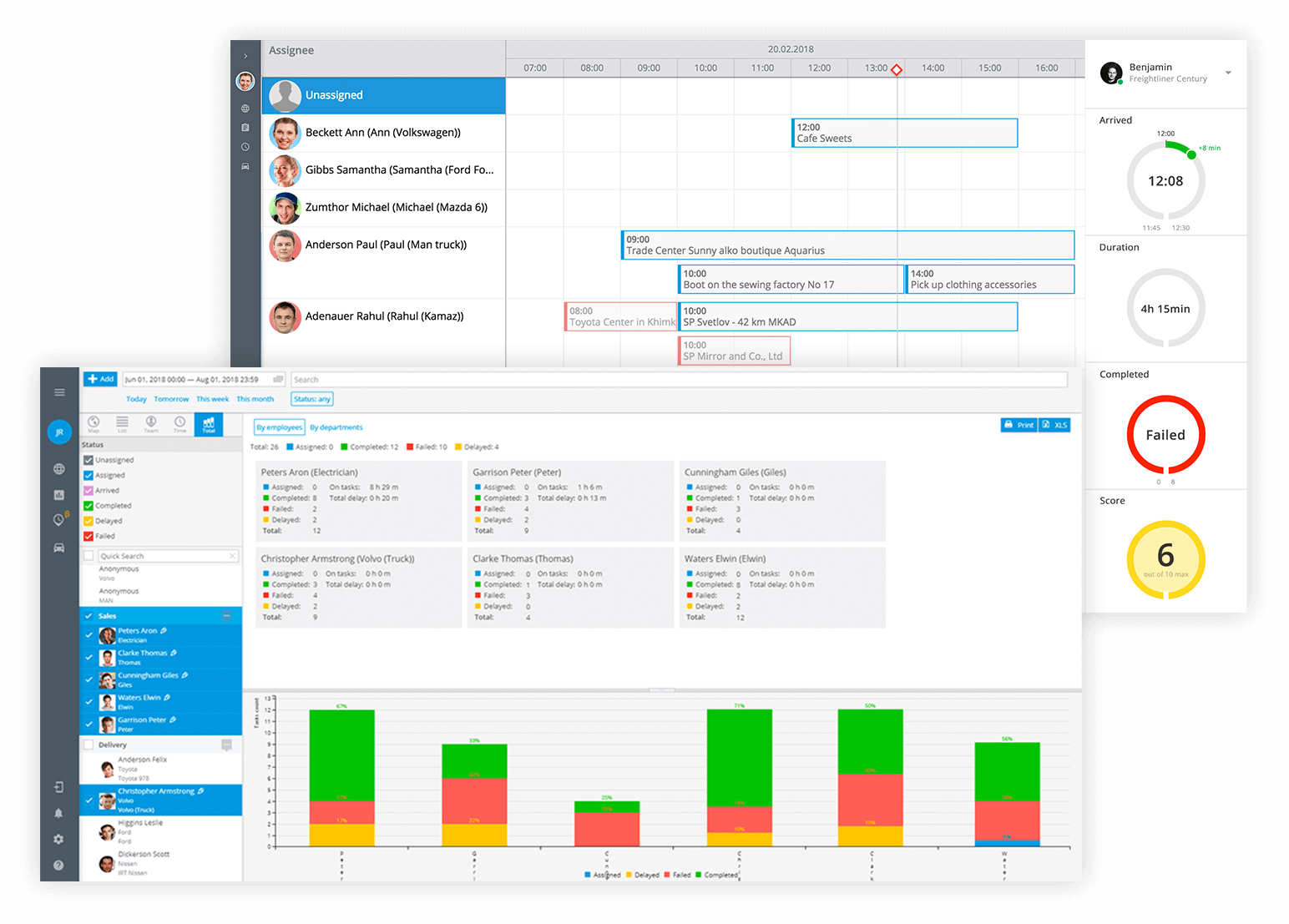 Make data-driven decisions
Use comprehensive reports and graphs for the in-depth analysis of courier performance. Discover ways to increase productivity and reduce business expenses. Benchmark performance metrics of your employees to find out and apply the best practices.
Reduce paperwork for couriers and back office. B2Field will automatically collect all information on task performance, traveled distance, spent time, schedule delays and customer scores. Go digital to save your time and avoid data entry mistakes.
Allow  your colleagues from other departments to access the service. Manage user privileges and roles according to your corporate standards.
Easily export data on orders, trips and expenses to 3rd party software or on-premise databases. Use our robust API to automate data export process.
Use our powerful form builder to create mobile forms that fit your courier business. Quickly receive data from the fields for processing and analysis.
Explore advanced B2Field features for
mobile workforce management