B2Field helps you refine the discipline of your sales reps. Manage your employees and distribute tasks more effectively.
Gain more visibility into field operations
Trust your sales reps to visit more customers and spend less time in the car.
Increase turnover for each customer and company revenue.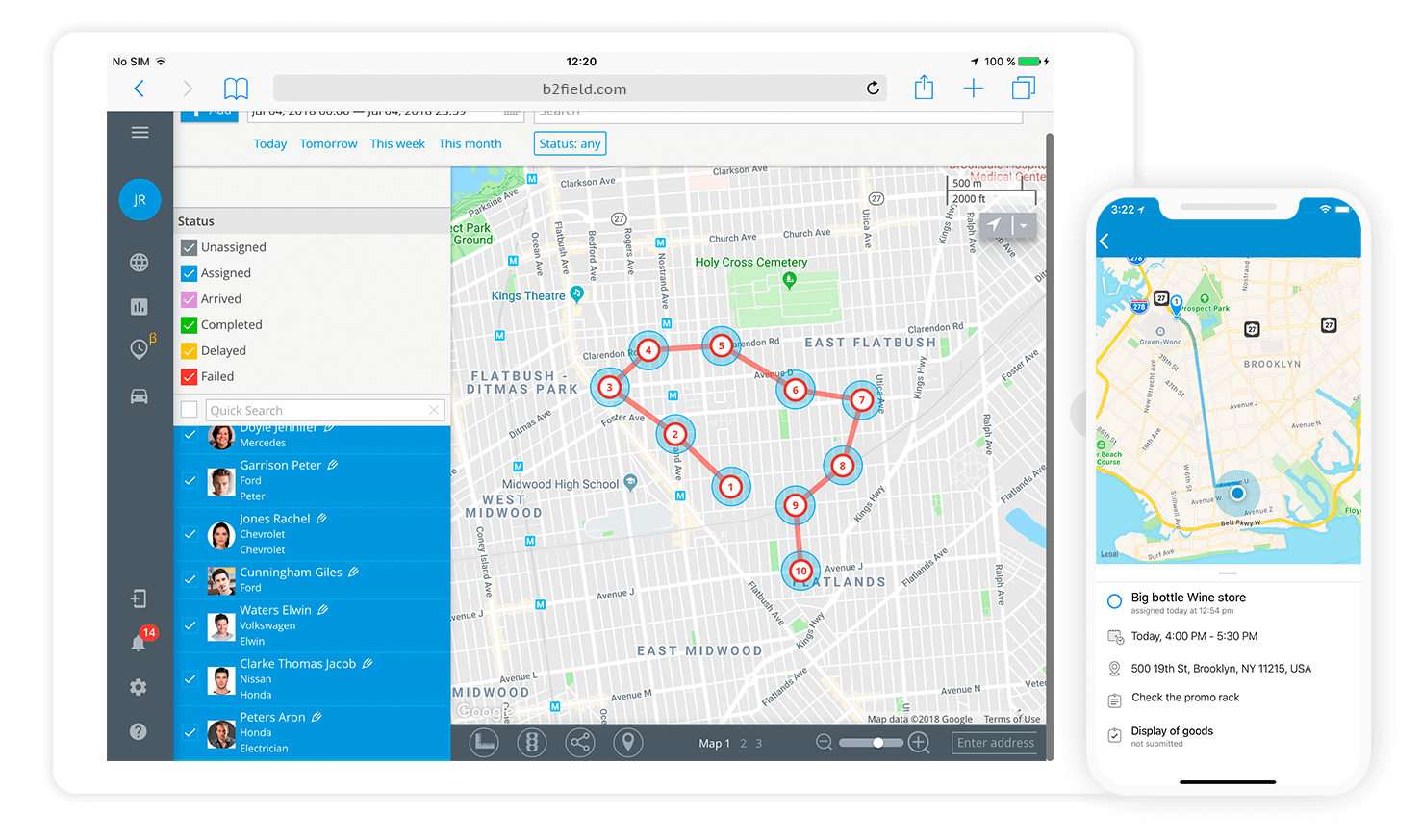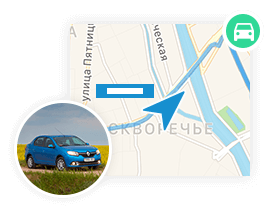 Better visibility of territory and customers keeps you updated on where your teams are, when they arrive and how much time they spend at the customer's site.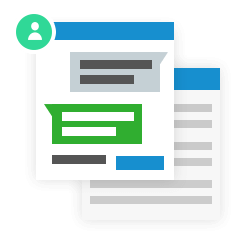 Two-way communication is your fastest assistant to deliver first-hand information to and from the field. Stay in the loop and be there to assist your team.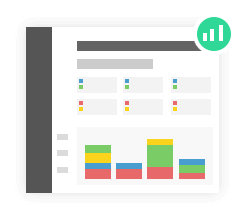 Effortlessly turn digital reports into valuable performance metrics. Enhance your performance analysis and eliminate frauds and sabotages.
Explore advanced B2Field features for your business to empower your team today
Lead your mobile
team to greatness
Put a name behind the address
It will be easier for your reps to do their job, if they see the list of clients and not just addresses. Add a new list with customer legal or trade names or export it from CRM.
Turn a smartphone into a planner and a navigator
Literally put your customers on a map for more effective time management. Let the system optimize routes considering visit timing, traffic and any road restrictions.
Taking orders is fast and easy. With smart, mobile forms available on smartphone or tablet your reps can fill out any data and send orders to the office in no time.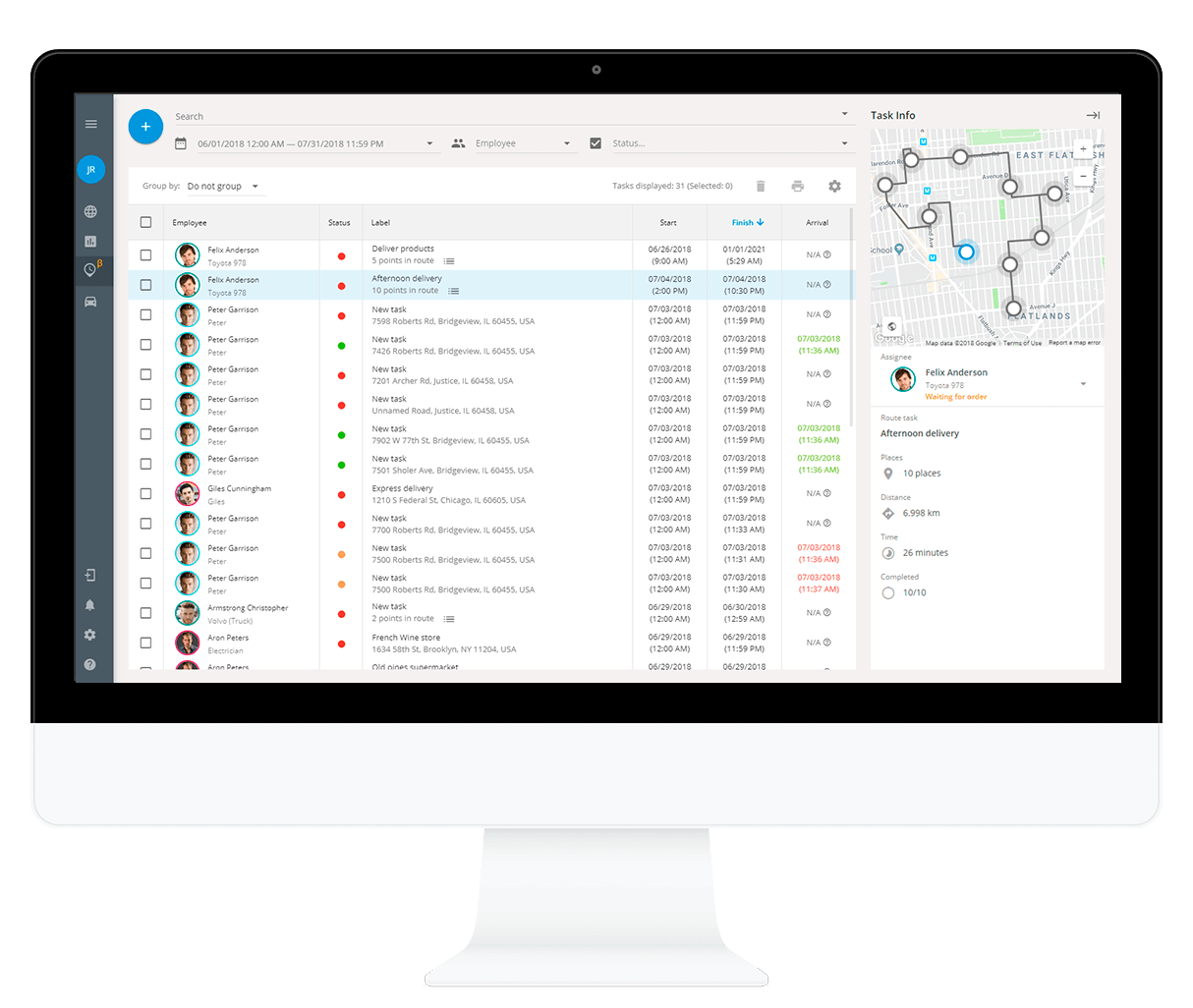 Seamless Operation.
Spotless Discipline.
Follow your teams to the "field" and raise accountability for the quality of their work.
Track mobile workforce in real time or play back trip history for any given period. Use better planning and route optimizing to add more customers within the assigned area.
Let your supervisors plan visits on a daily, weekly or monthly basis, check when and where the work is getting done and get a first-hand account of any results.
Enable automatic employee performance estimation in a few clicks – anytime you want it.
Great Service – Great Sales
Accurate visit timing and planning provide for great customer service.
Customers review mobile orders on the spot and sign them to confirm.
The order is immediately sent to the back office where it is instantly processed for faster shipment.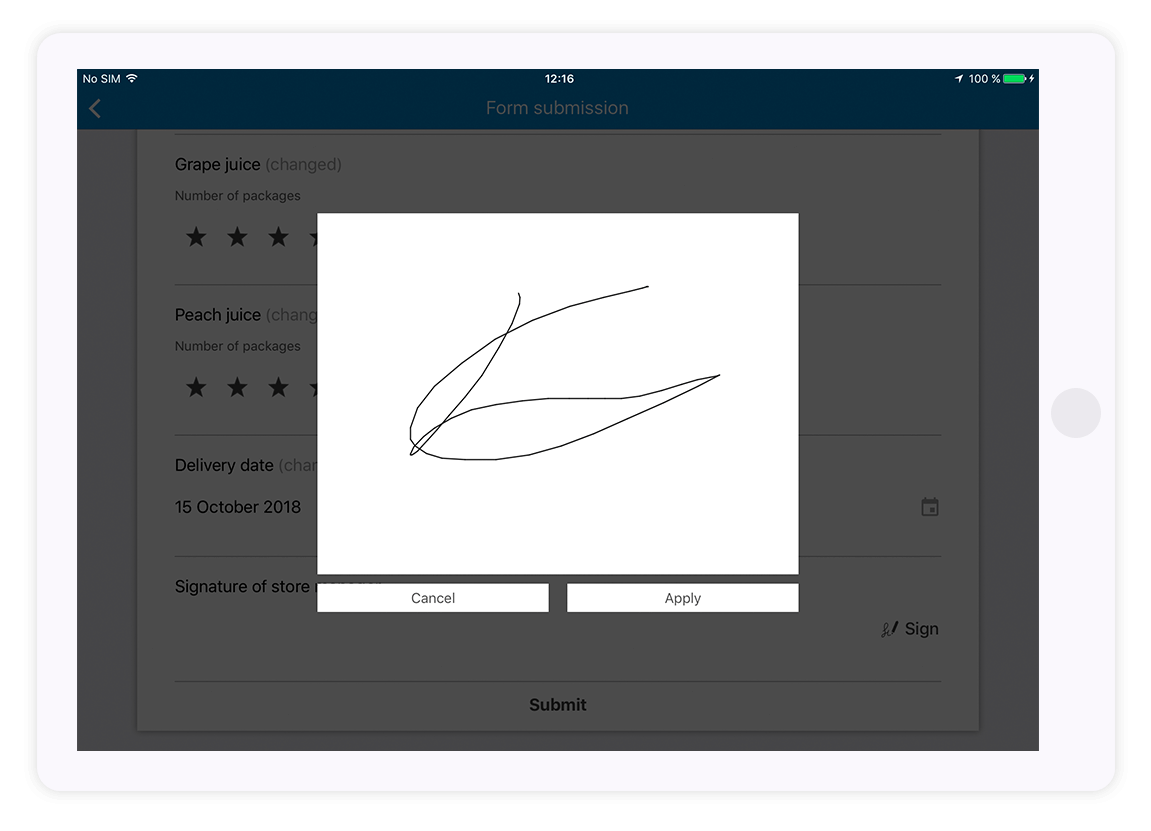 "Previously our sales team could deliver a presentation by email or phone, instead of actually visiting a customer. It saved time, but the sales were disappointing. Now all customer visits are being monitored by the system which guarantees the highest-quality customer service."
Azov Confectionery Factory Discover how B2Field can streamline your daily operations and boost efficiency and sales.