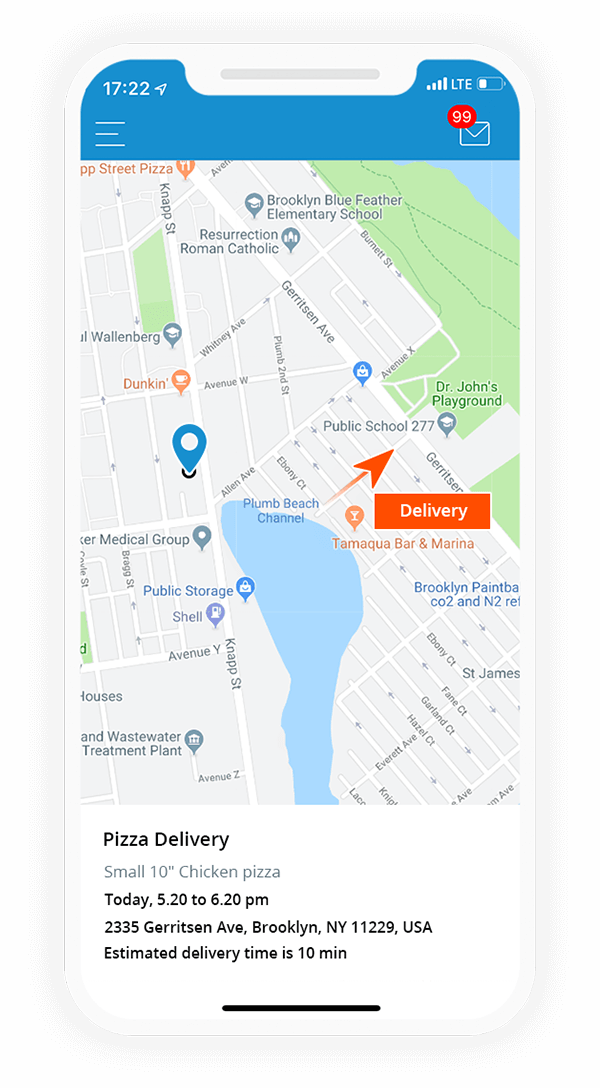 Make your services more accesible and attractive for clients. Enable them to track their orders online and minimize delivery woes
Online delivery tracking: show
clients where their order is
Increase visibility into order processing to gain more customer trust.
One plugin for online delivery tracking will do the trick.
This tool is a perfect match for restaurants, cafes and delis with food delivery service. Enable guests to check the current location and the ETA online and increase overall customer satisfaction.
Build customer loyalty with simple and detailed updates on their deliveries
Streamline work processes: eliminate the need for calling the restaurant or the office
Increrase productivity: introduce fast order processing and have more work done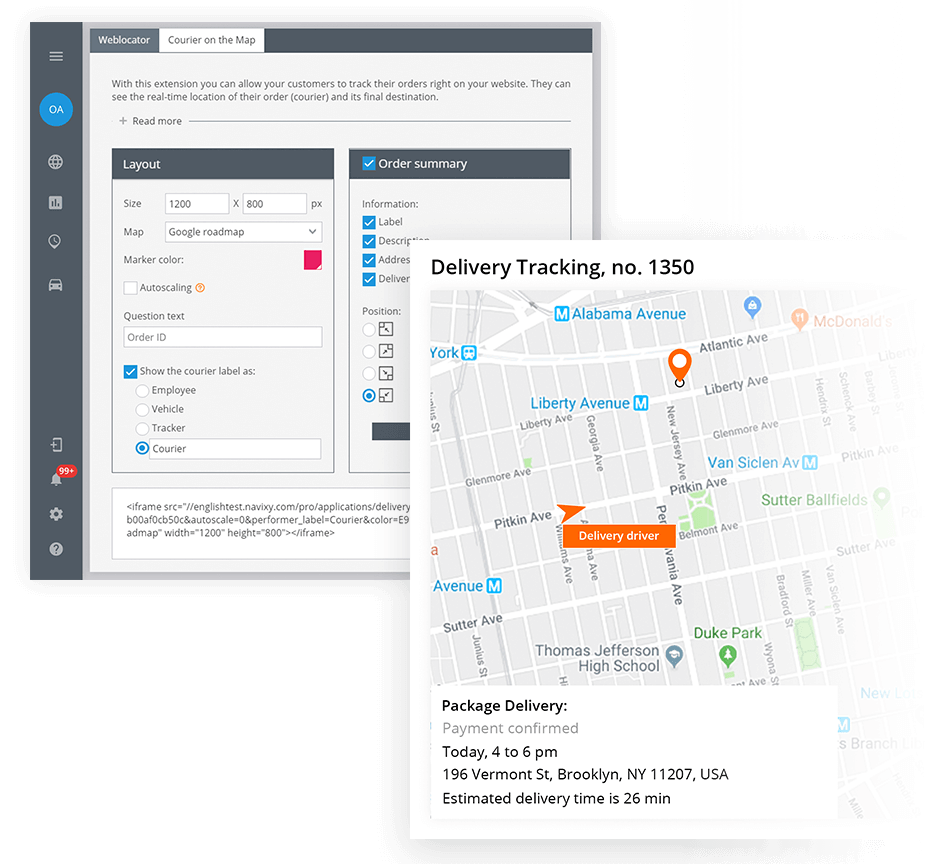 All team in one map: show
clients your fast-paced work
Put your big and busy team on the website or the app.
Use a DIY plugin that requires no special skills or knowledge.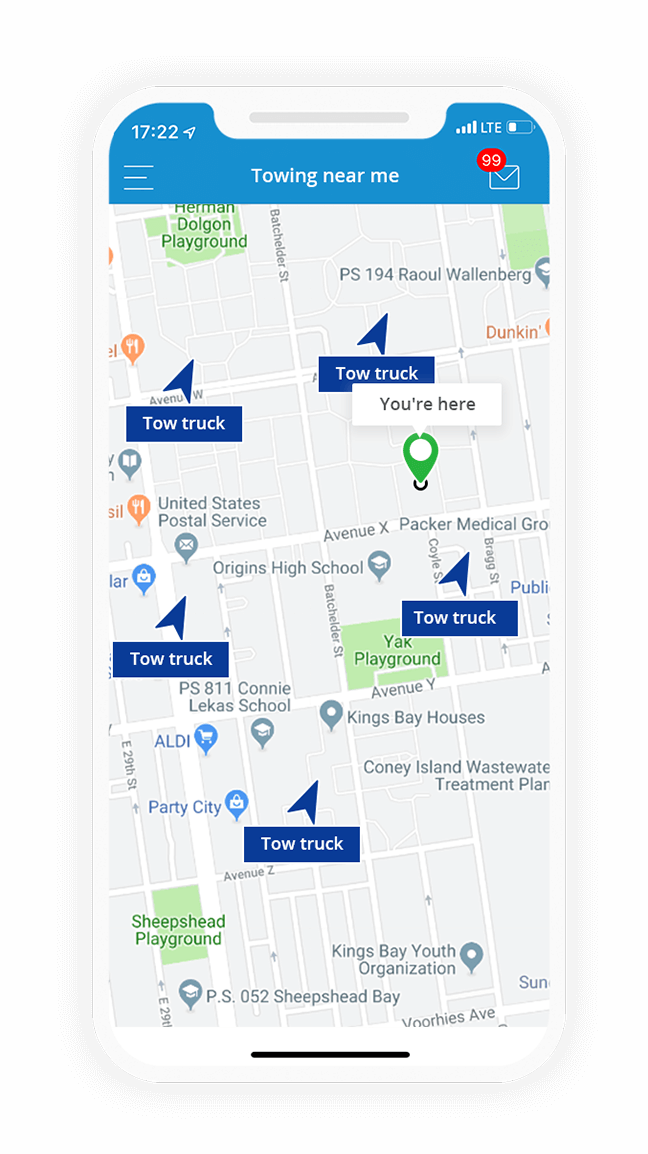 Put all your mobile workers on the map and provide customers with real-time visibility into field operations. The feature will be best suited for haulige companies, trash pickup services and towing companies.
Show how big your team and service territory is to gain new customers and increase loyalty
Share your work in high gear: enable task progress and completion in real time
Let your customers know that your are near: take advantage of close location and fast response time