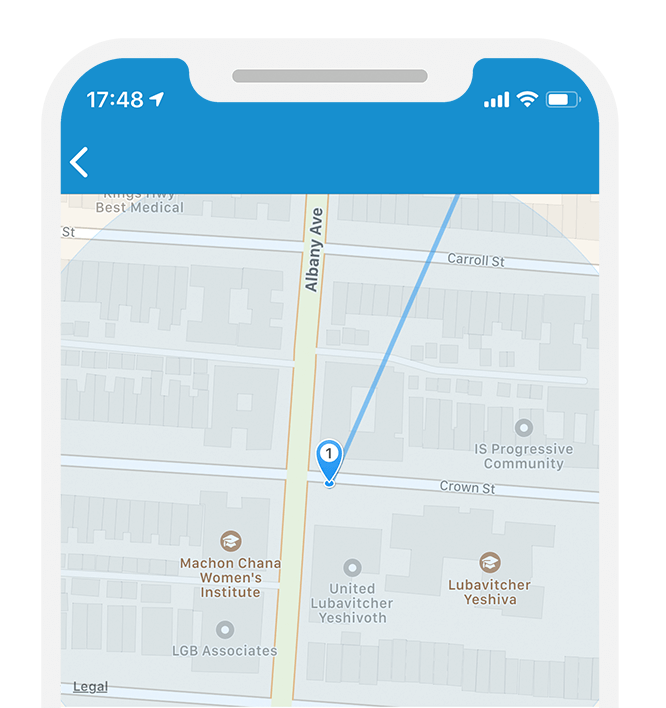 Manage your agents,
manage your costs
Keep mobile teams on their toes
with GPS tracking and simple task planning
Keep a watchful eye over your billboard installers, couriers and promoters together with B2Field. Track mileage and fuel consumption to boost visibility and transparency.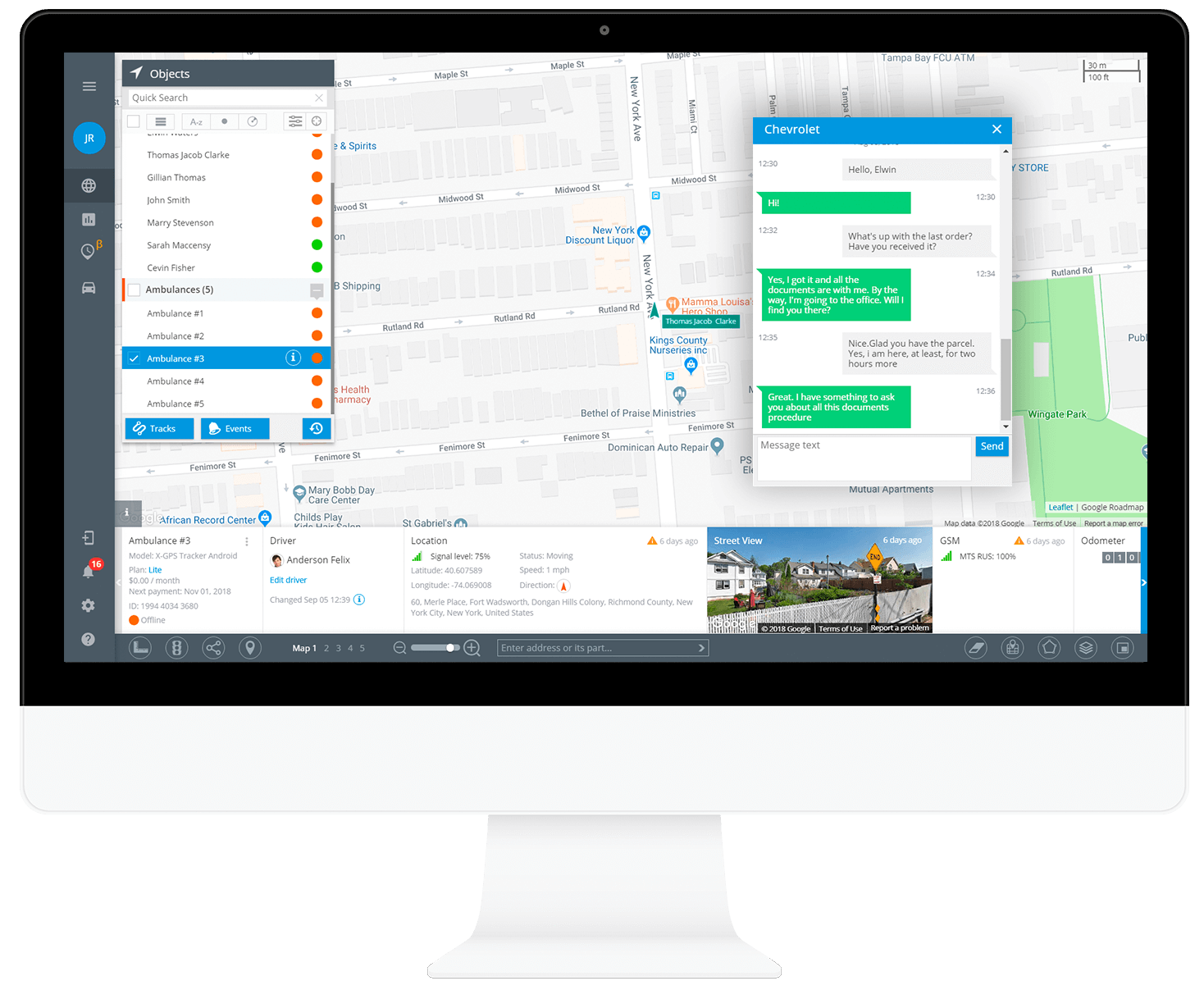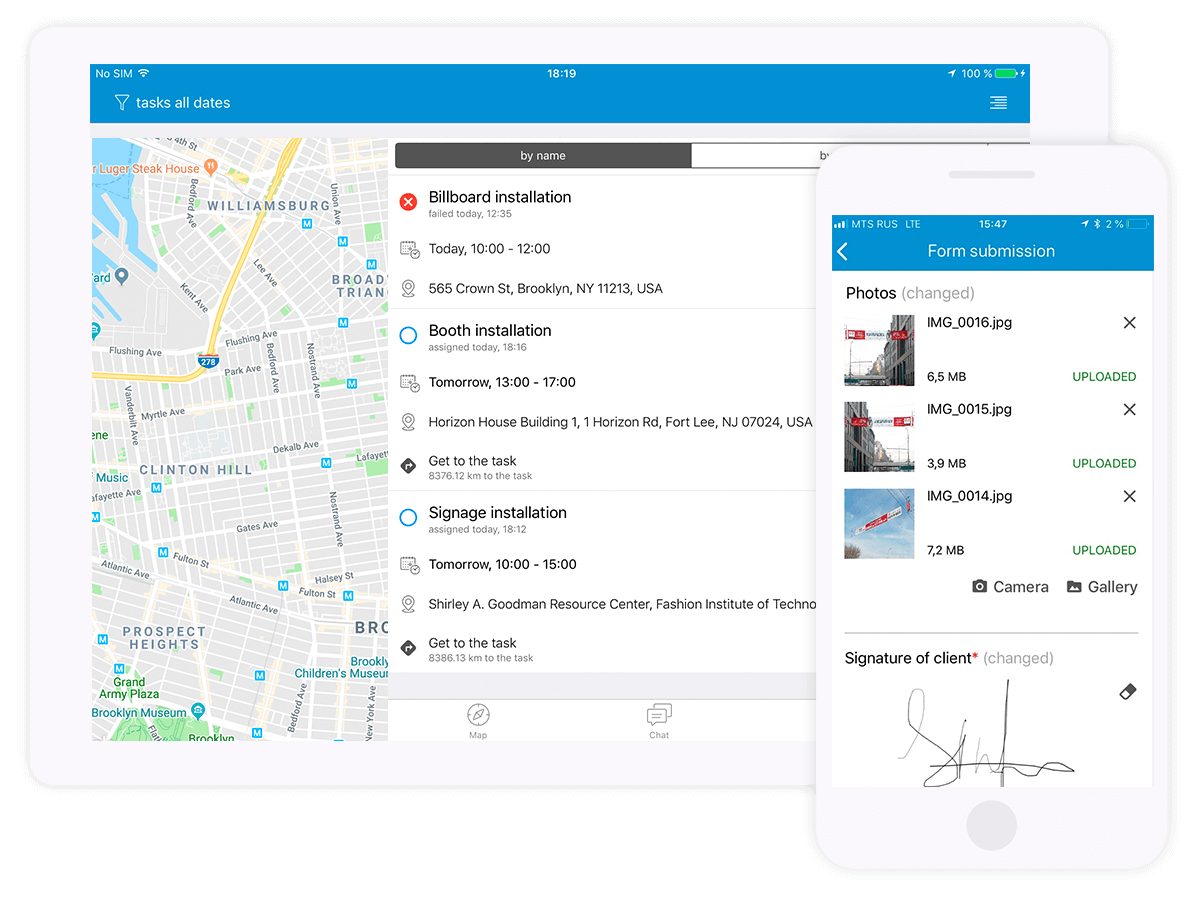 Keep track of jobs and locations
Start B2Field to track your billboard installation crew or promotional merchandize, being delivered by couriers. Check if your promoter showed up at the designated spot on time.
Enable on-screen to-do lists and help your team to stay organized and updated. Introduce digital reporting with easy-to-fill mobile forms featuring photo and signature capture.

"We needed a tool to monitor installation of outdoor advertising: rooftop signs, storefront signs, LED light boxes, etc. And B2Field was just the right solution. Our operations planner can easily create any to-do lists and track the progress with full visibility of names, current locations, times of arrival/ departure, and installation status."

Discover how B2Field can streamline your business
Put a stop to running personal errands during working hours and monitor fuel level in real time. Make use of full visibility into trip history, mileage and harsh driving, if any.
Stay alert and make sure your drivers stick to Eco Driving policy.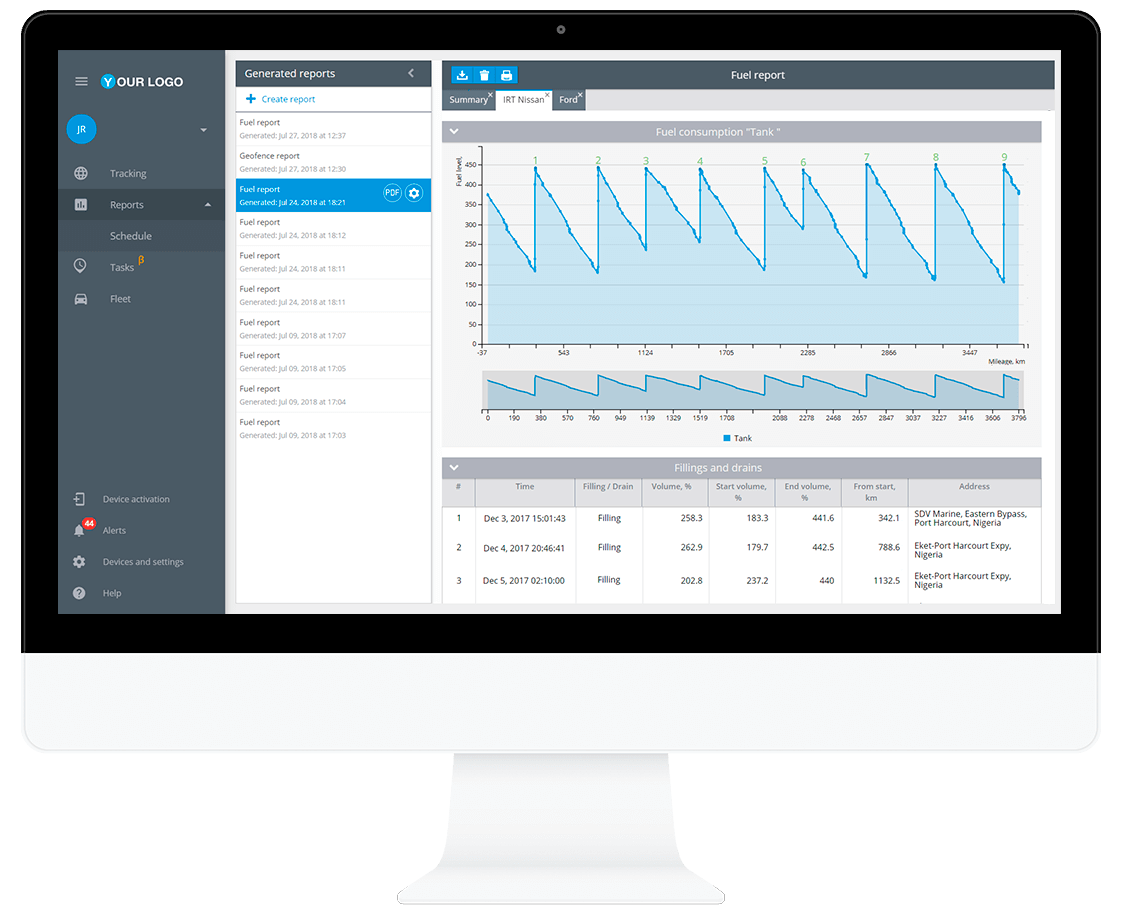 Explore advanced B2Field features for
mobile workforce management