In-app communications keep teams connected
Inspire tight-knit teams through in-app communications. The B2Field communications feature enables phone calls, live chats, group channels, and more.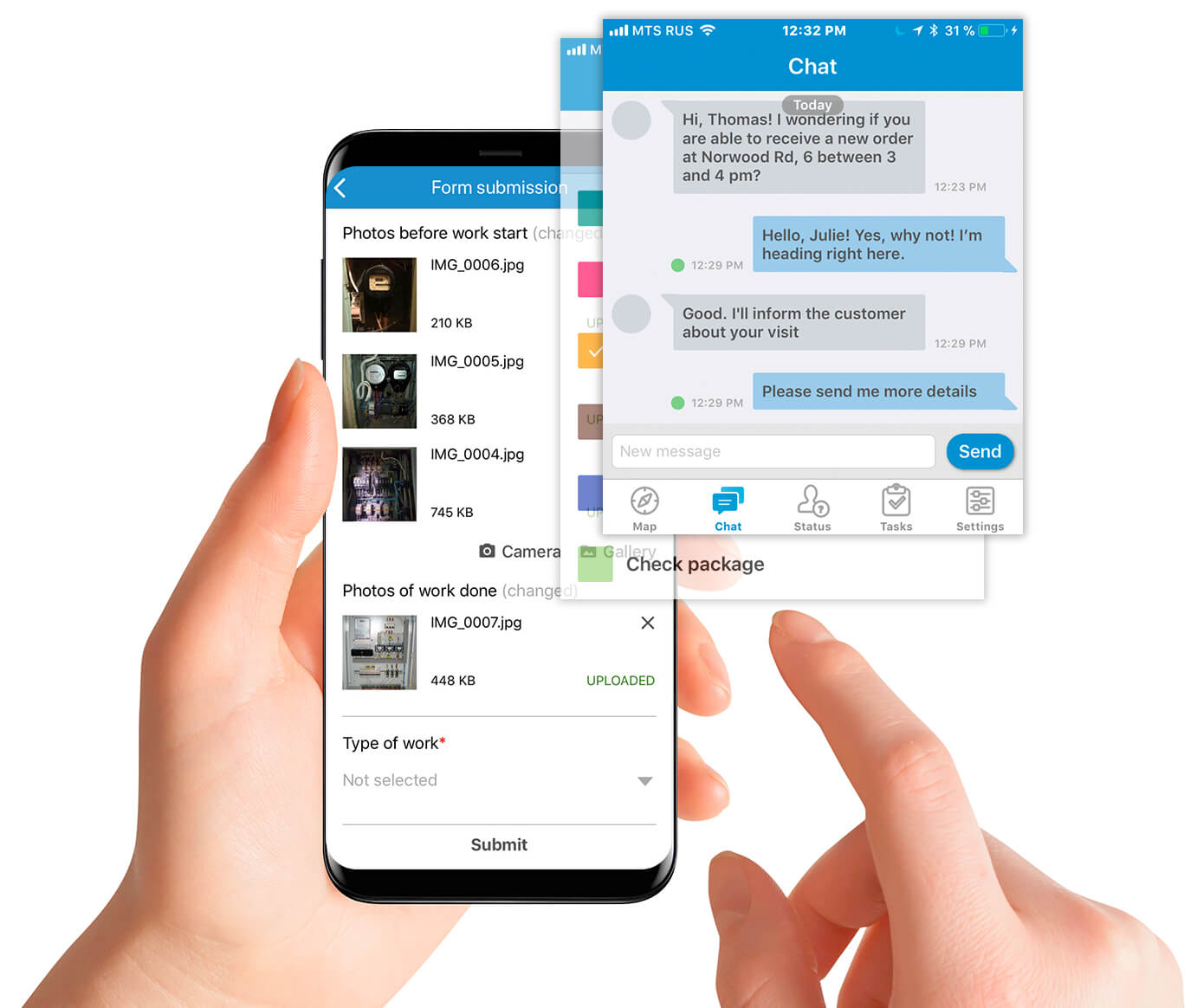 Exchange valuable info in real-time to boost performance
Optimize real-time communications across the organization for accuracy and efficiency.
Automatically alert field teams about schedules and updates, outline unique tasks for each job with mobile checklists, obtain proof of work through file sharing, images, videos, barcodes, and signatures, and stay connected through accessible in-app communications tools that enable calls, chats, and group messages.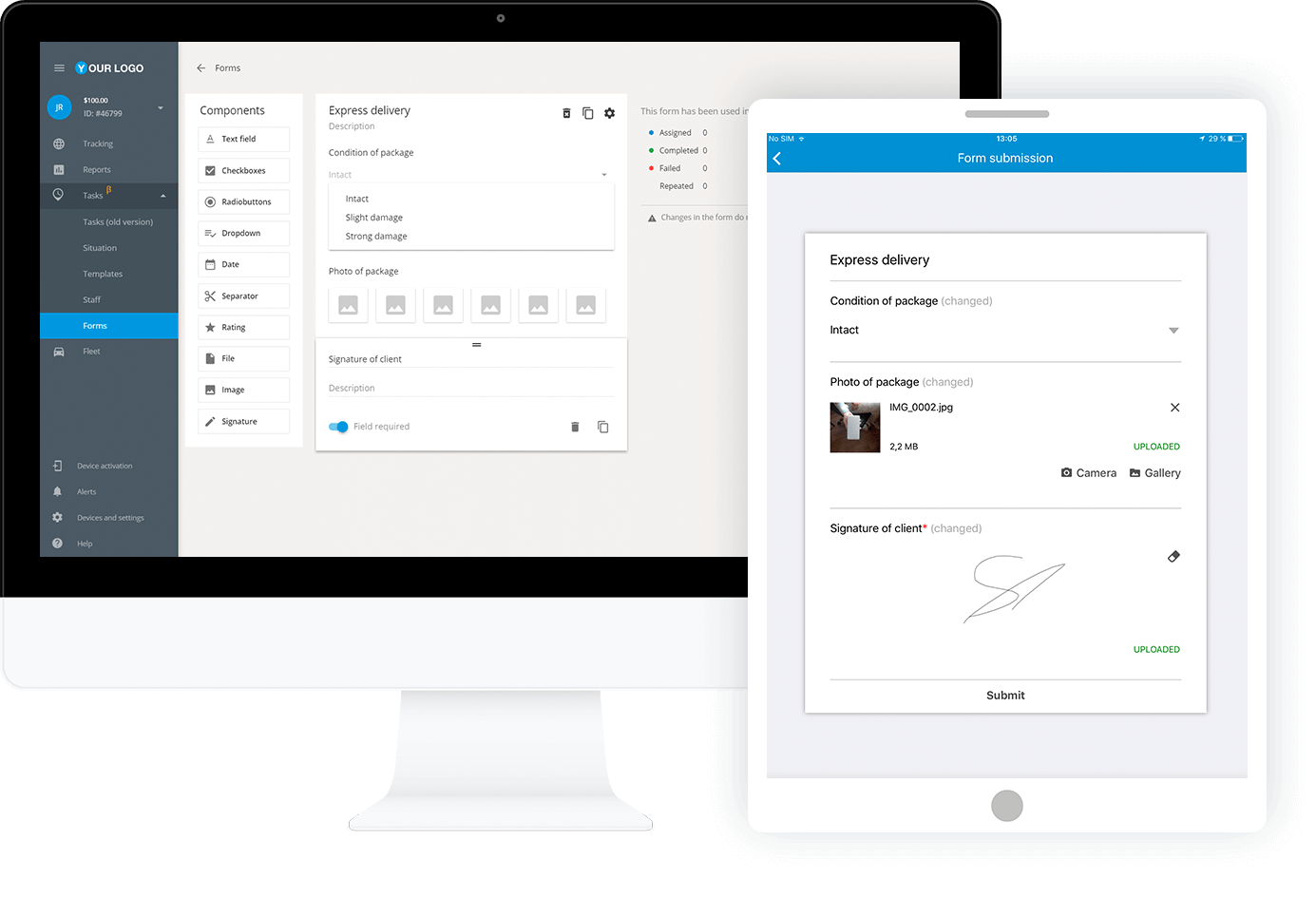 Streamline operations with mobile forms
Enable mobile forms to automate order acceptance and processing while guaranteeing accuracy. All mobile form data is automatically documented in the system for reporting so you can evaluate employee performance, service quality, and customer satisfaction.
Mobile forms make mobile teams more efficient even in situations with weak signals, or no data or internet connection. Once employees move to an area with better signal, all data is automatically updated in the system for office teams and reporting.
Powerful drag-and-drop form builder allows teams to create custom mobile forms for any business task. Easily create unique multipage forms with drop-down menus, text sections, and bulleted lists.
Rapid communications goes way beyond sending mobile forms to the office from the field. Alert teams when new data has been received by office teams by enabling instant notifications via SMS or email.
Receive proof of work to ensure exceptional service quality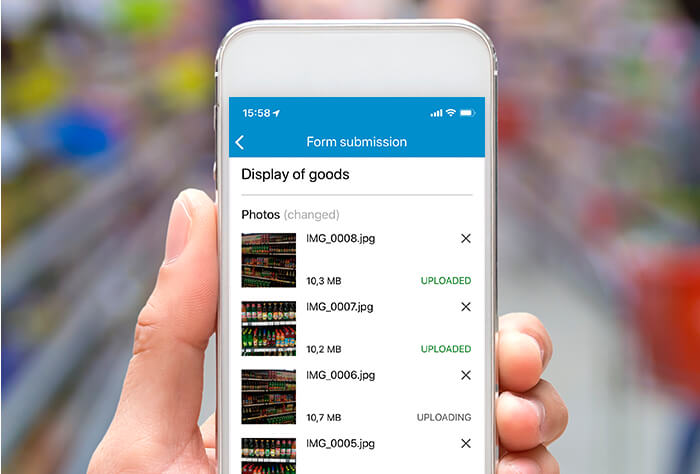 Send photos and videos to report cargo damage, capture unit condition before starting the job and when the job is done — once sent, it's updated in the system automatically. Refer to photos and videos anytime to prove quality of service.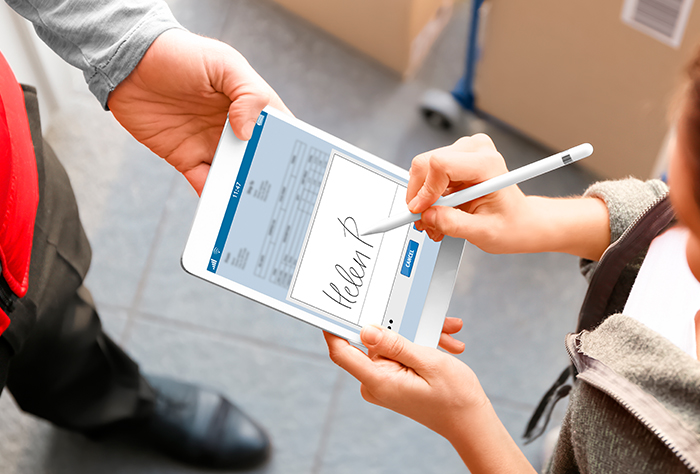 Signatures and customer reviews
Get customer signatures easily with a smartphone or tablet to prove delivery or confirm the accuracy of an order form. When providing field service, you can let customers provide helpful reviews of services right after the job is complete.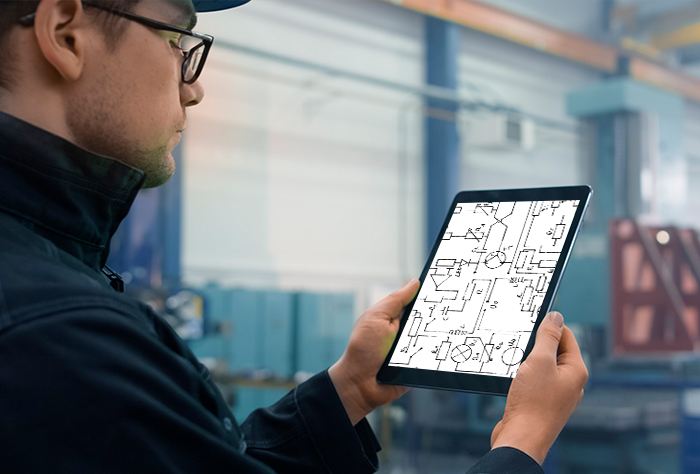 Send any files, specs sheets, user manuals and reports. Quickly accept new orders from customers and forward them to your back office for immediate processing, confirmation and prompt dispatching.
Discover how B2Field can streamline your business
Stay up-to-date in real-time with work statuses and live chat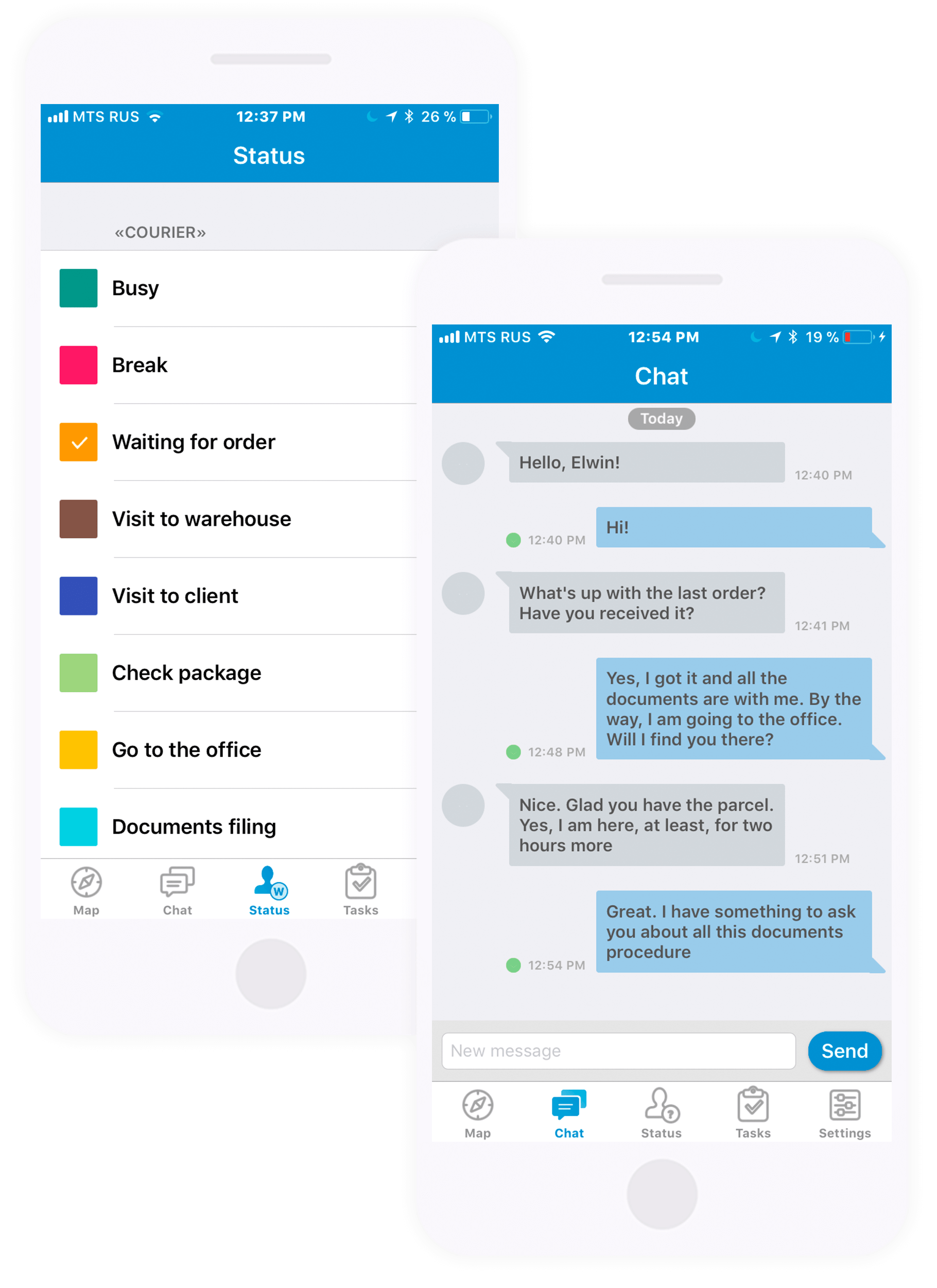 Create custom statuses and make them available to your mobile workforce. Let your field agents select an appropriate work status in the mobile app for the effective workflow coordination.
In-app communication tools enable seamless information exchange between the field and office. Get questions answered and quickly resolve issues without having to navigate between different apps.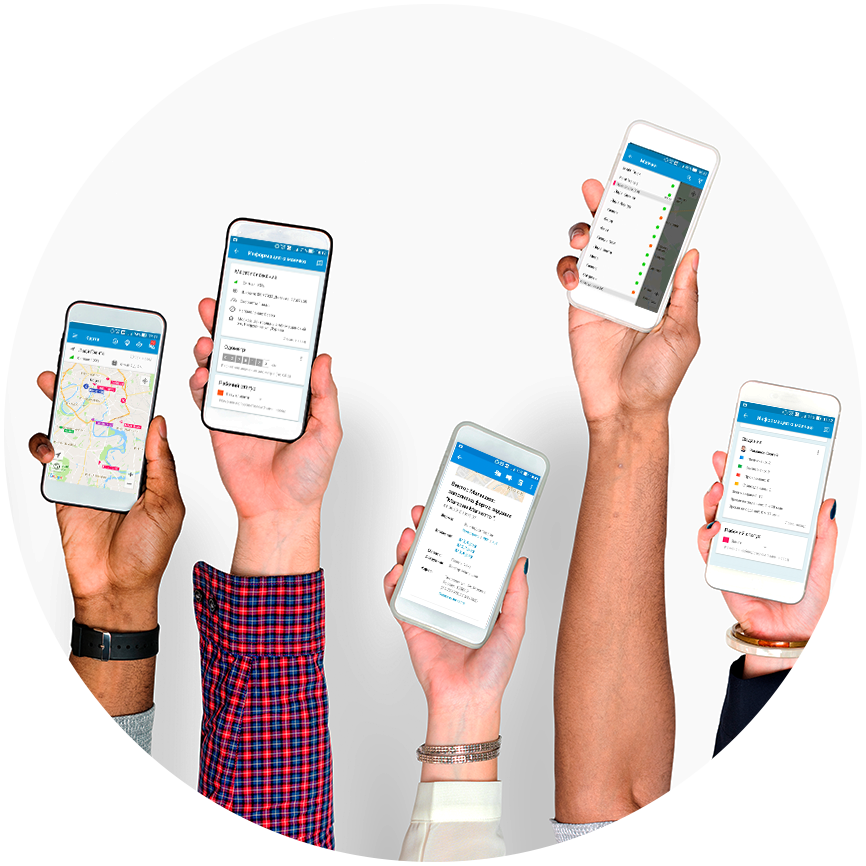 Innovative enterprise
mobility
Device agnostic (Bring Your Own Device)
Accessible round-the-clock
Powerful features that help your business grow
Automate your daily business operations and workflows. Grant access rights and set permissions for each member of your team so they can access only the information they need. Our REST API and data synchronization tools allow you to integrate B2Field with any 3rd party applications or corporate systems (CRM and ERP) your company already uses.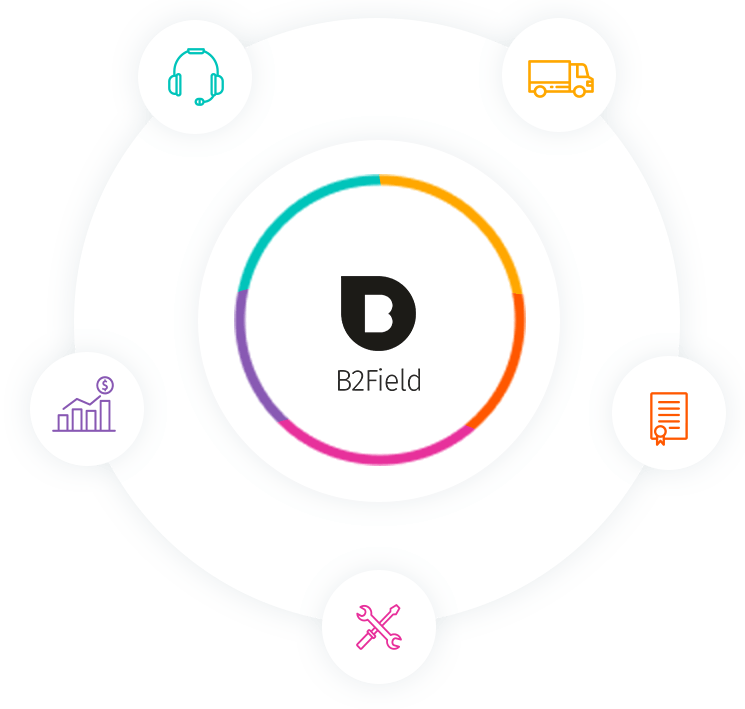 Trip tickets
Cost accounting
Payroll calculation
Task distribution
Route optimization
Real-time tracking
Assigned tasks
Real-time chat
GPS navigation
Performance transparency
Reports and analytics
Workflow automation
Maintenance schedule
Driver logbook
Driving behavior control
Ready to streamline mobile workforce operations for your business today?