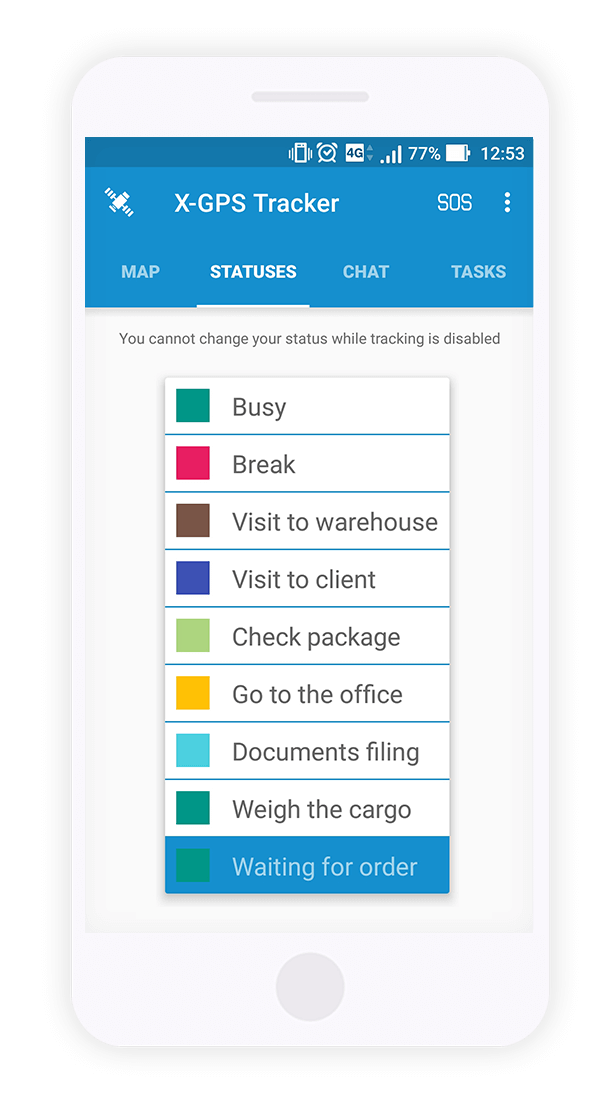 Match mobile teams
with current needs
Design statuses for mobile workers and orchestrate
field performance for even better productivity
Custom statuses for every need
Set up a status list for each employee or the whole team, e.g. "available", "on my way to a client", "at lunch", etc. Enable mobile workers to select current statuses and visualize their activities.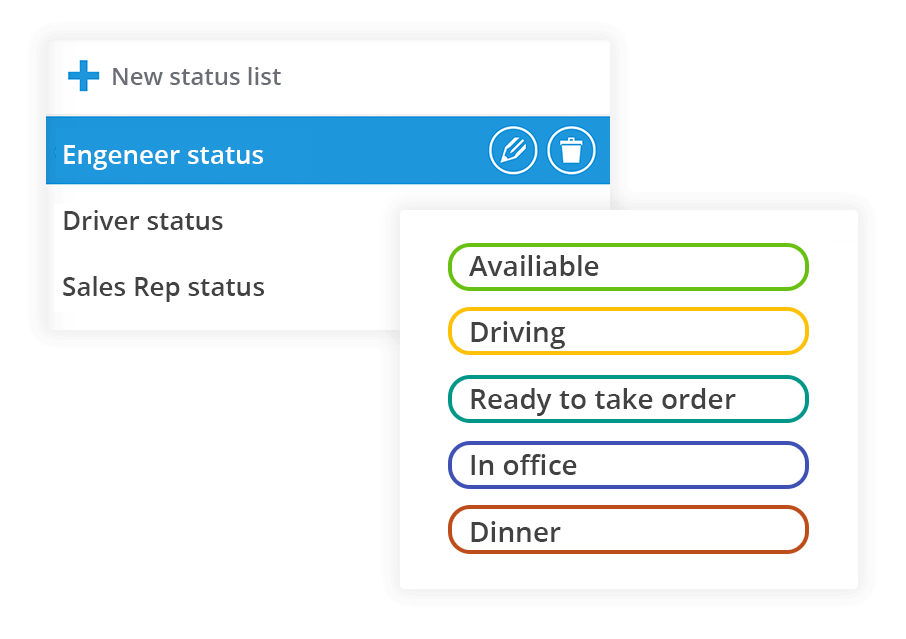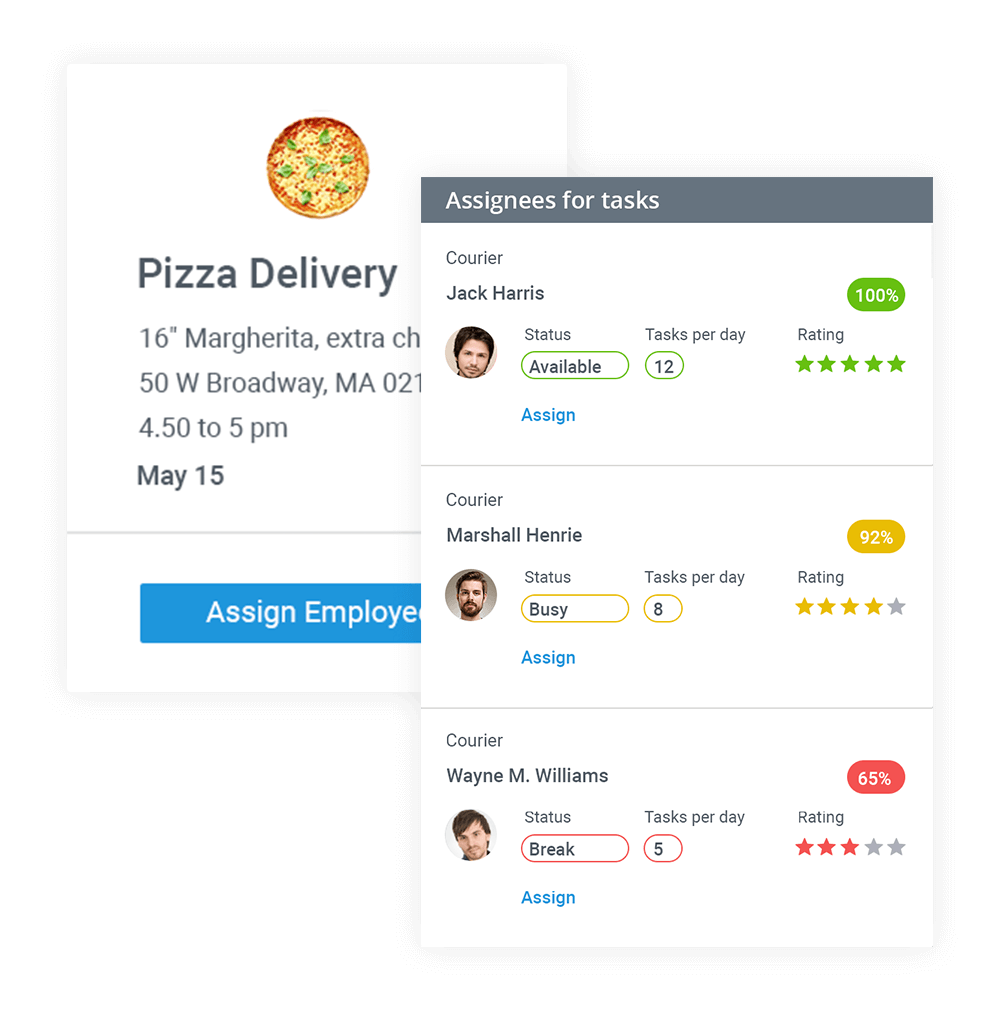 Perfect match for any task
Harmonize office-to-filed communicatoin to enhance field performance. Indicate activity of every team member. Entitle managers to better visibility for better maneuvering.
True colors of your team's activity
Monitor field service performance with charts and reports. Spot dishonest employees, calculate wages or bonuses and verify any workflow changes.