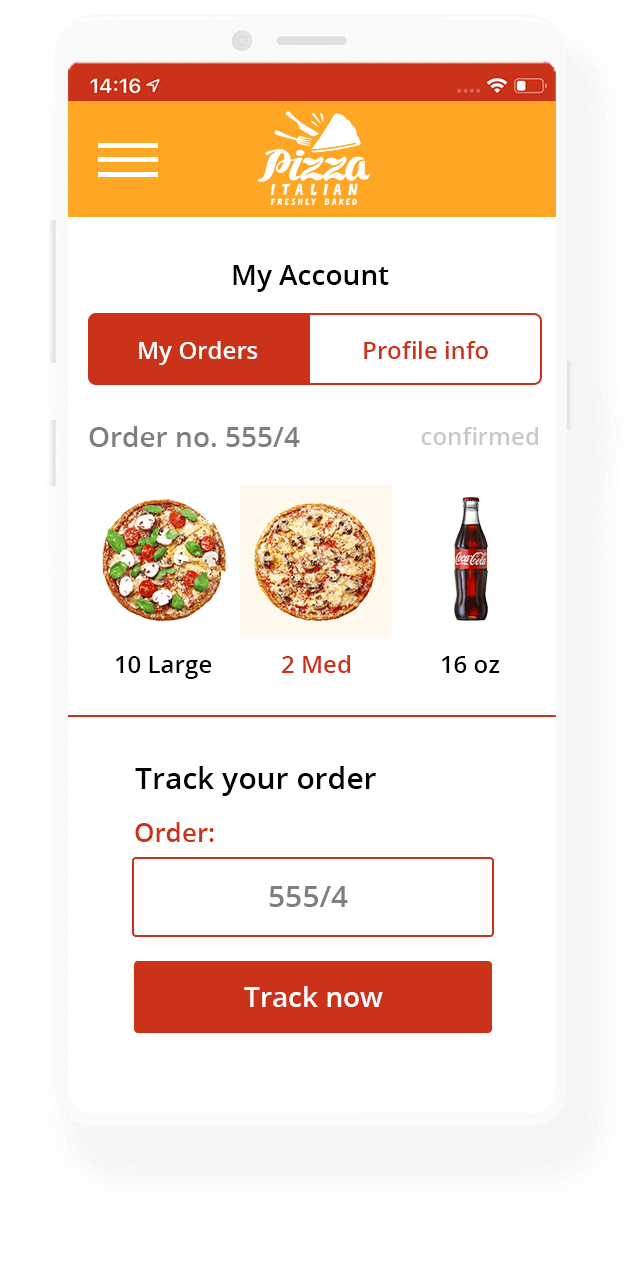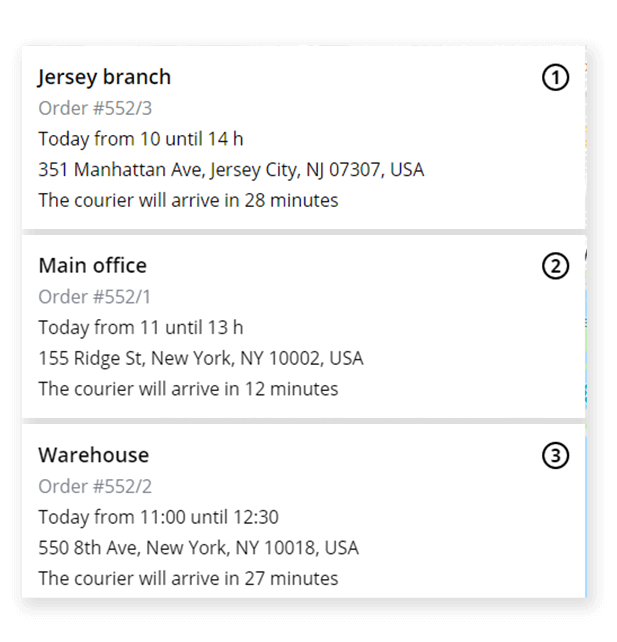 Go extra mile for
your clients –
and share it
Enable online tracking of your delivery personnel, drivers and service engineers. Extend usability to please existing customers and attract the new ones
Put your service
on the map
When your clients know the order number, they know where their order is. No extra calls, just the excellent service.

B2Field will provide an accurately estimated delivery time considering road restrictions and traffic.

Make your solution stand out with corporate colors, customized features and maps.
The right HTML-code will be generated automatically and is there for the taking. Simply place it on your website or social channels.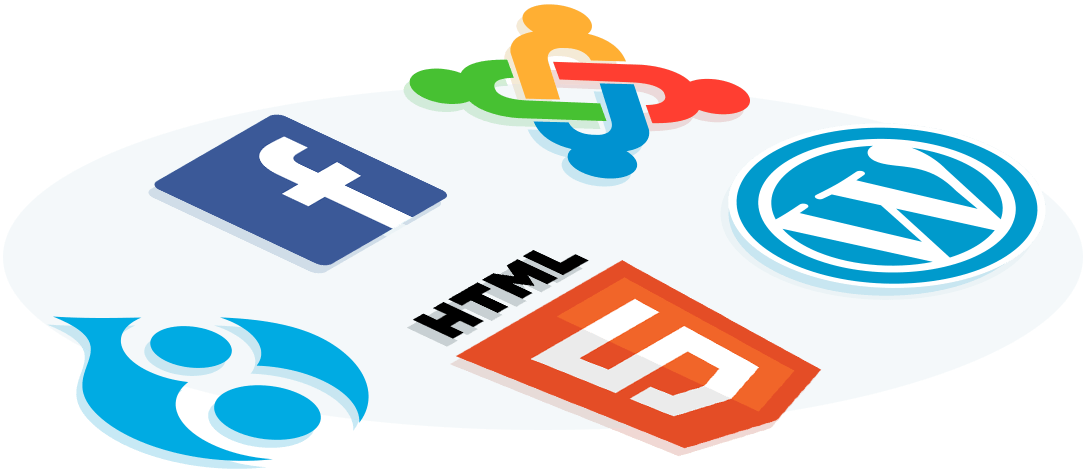 Put all field workforce on the map to show the area covered by your solution.
Advertise your fleet count and operational area by showing it online.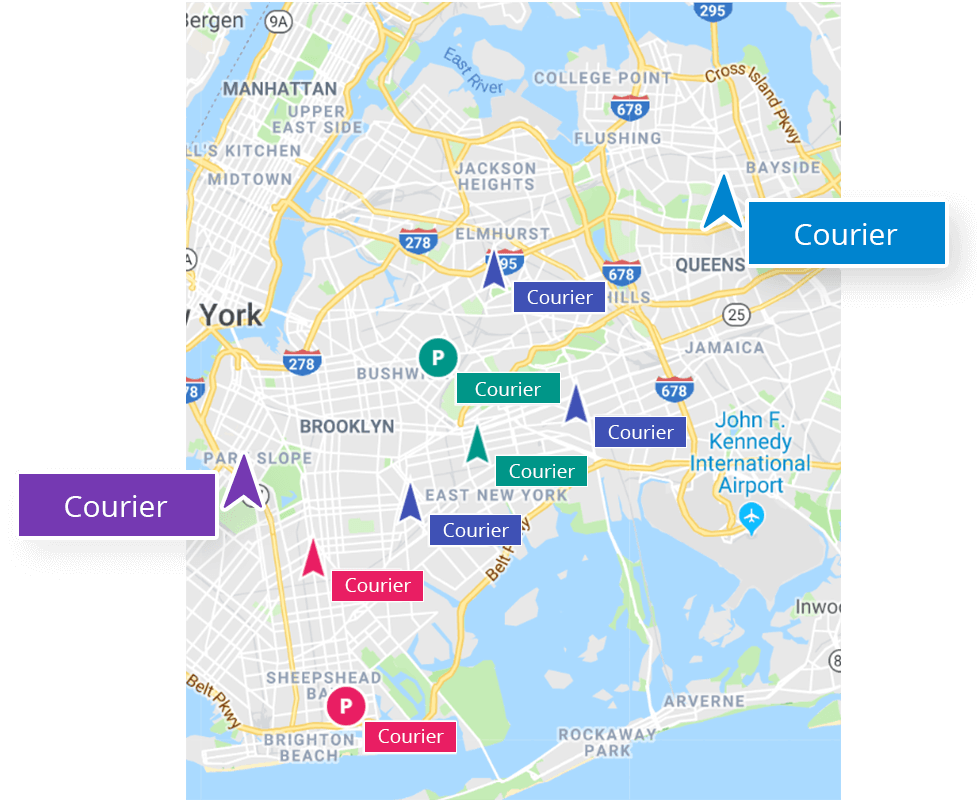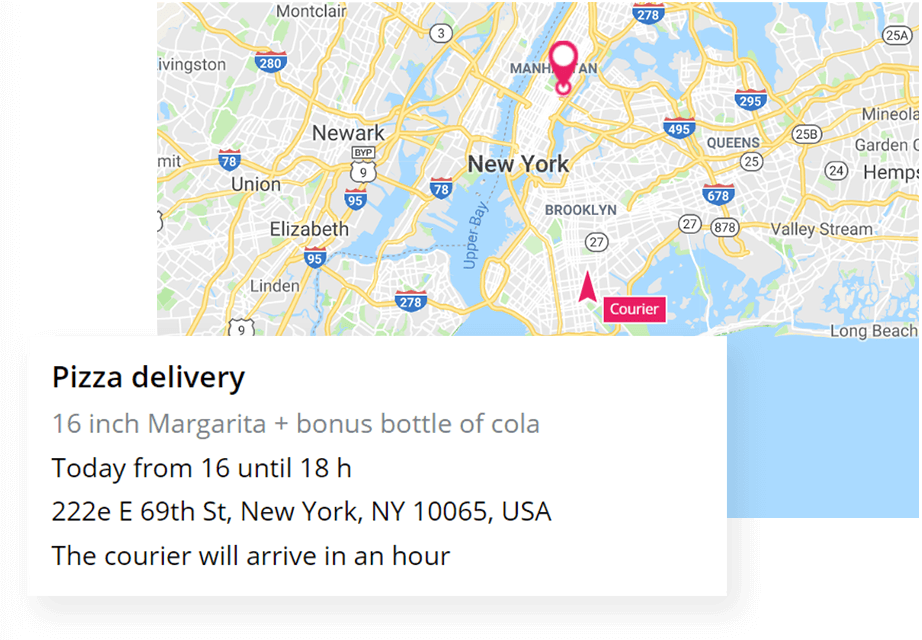 Enable clients to check delivery status in real-time without calling the hotline.
The order number alone will visualize courier location and the ETA.