Fleet of your dream:
Efficient and reliable
Reduce fleet operating costs with our powerful management tools: driver journal, fleet maintenance, and other.
All-in-one fleet management solution
Track and control your fleet in real time. Go paperless and view all data online.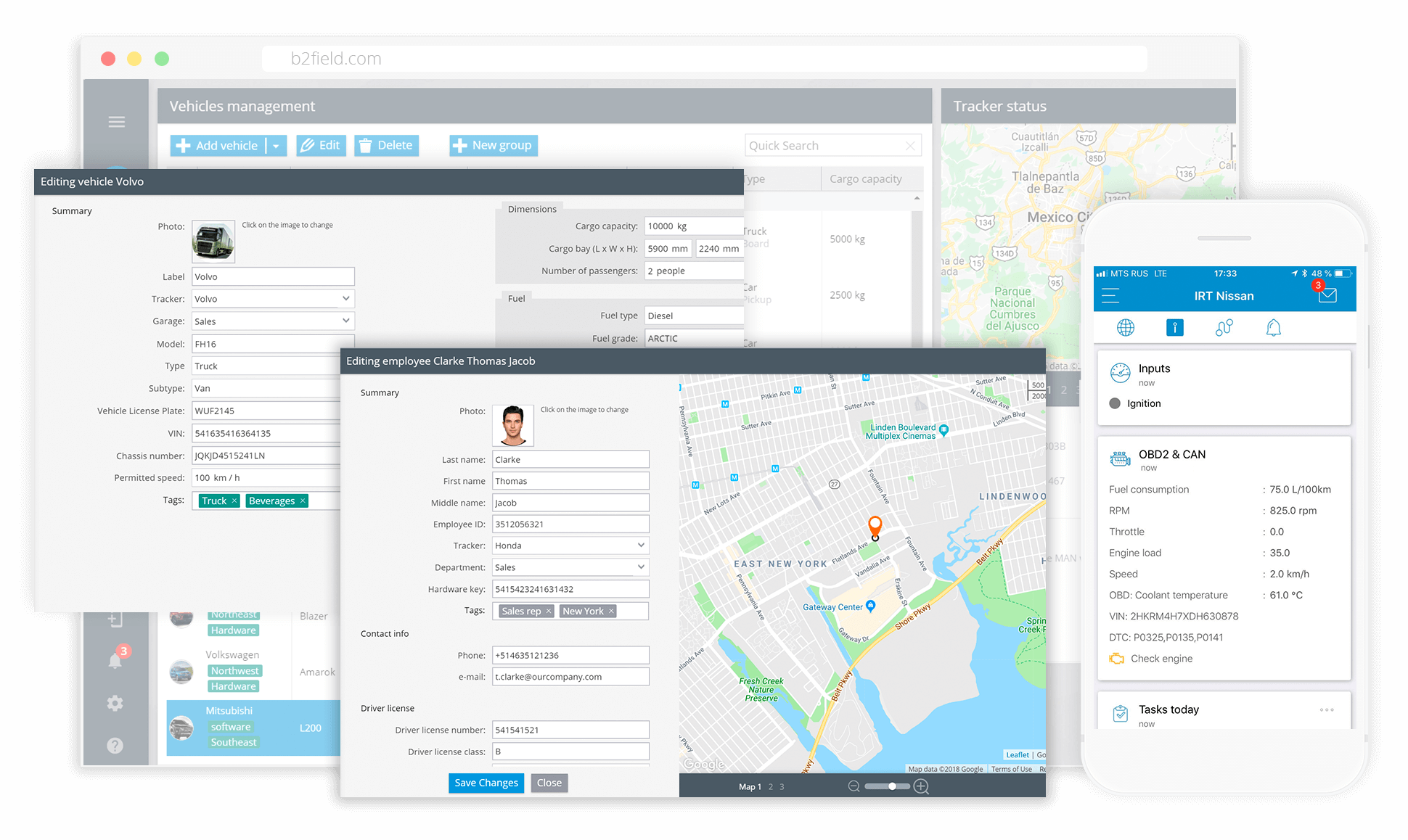 Cost management and workflow automation
Get detailed and comprehensive reports with accurate data on mileage driven and fuel consumed. Easily calculate expenses per each order or compensations for your drivers.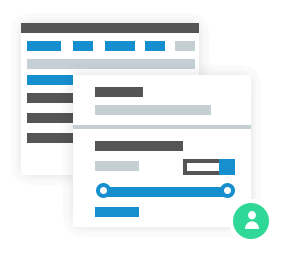 Generate motor vechicle trip tickets in one click to benchmark planned and actual trips. Refer to standard templates or add your custom motor vehicle trip ticket forms.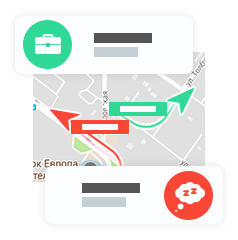 Separate business trips from private journeys for accurate mileage claims and fuel tax returns. Track hours spent by your drivers behind the wheel to avoid penalties.
Discover how B2Field can streamline your business
Fleet maintenance: planning and control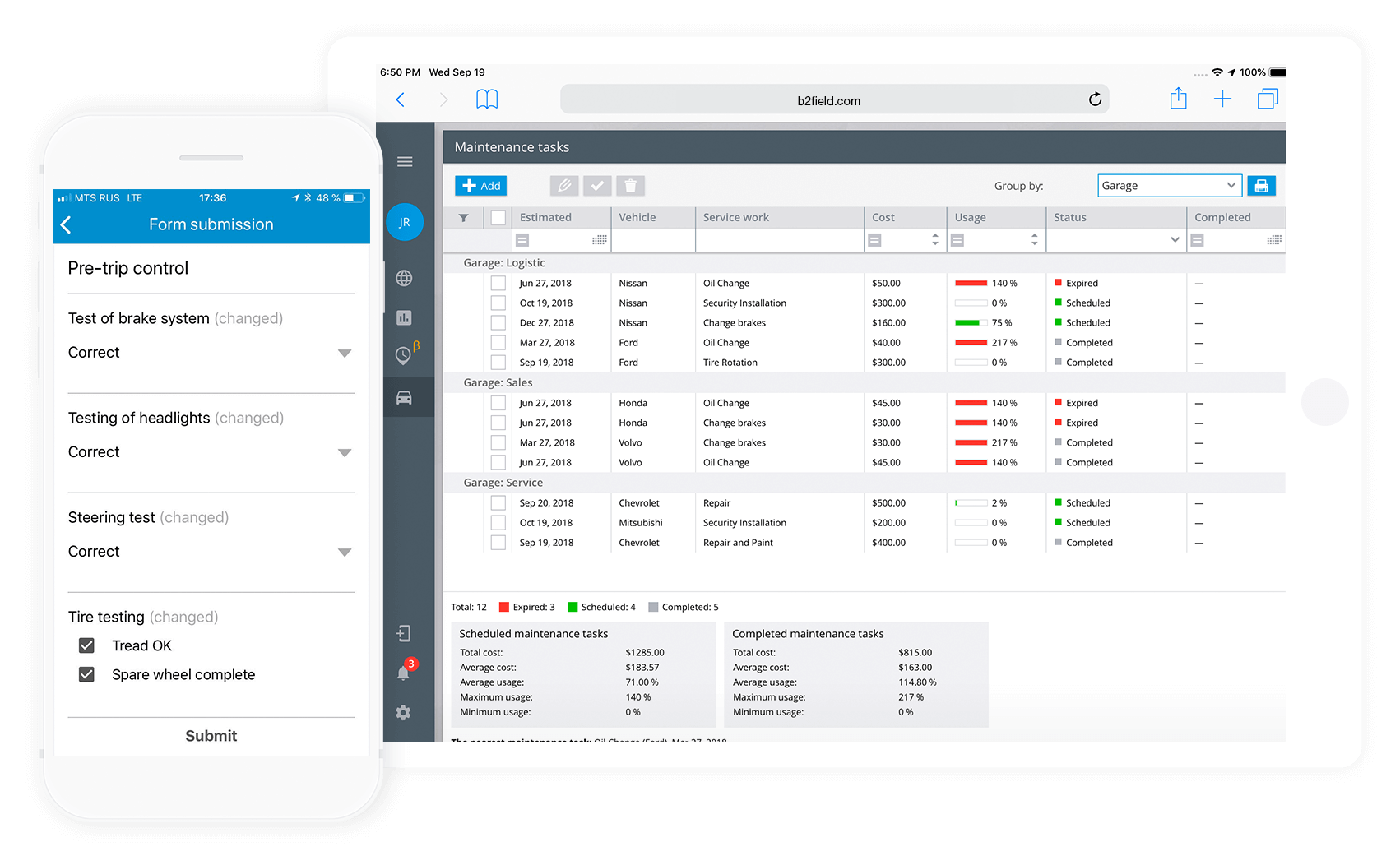 Schedule fleet maintenance by date, mileage or engine hours. Automatically repeat frequent service jobs. Set reminders to receive on-time notifications about upcoming maintenance.
Maintenance cost visibility
Track all expenses on fleet maintenance and repair works to reduce fleet operating costs. Group maintenance services by vehicle type, fuel type or garage to make navigation easier.
Vehicle inspection control
Perform driver vehicle inspection reports (DVIR) with the mobile app to increase vehicle safety and extend the lifespan of your fleet. Create inspection checklists and receive prompt reports.
Trouble codes diagnostics*
Stay informed about the OBD2 trouble codes (DTC) reported by the vehicle's on-board computer diagnostic system (check engine light) to timely schedule preventative maintenance and avoid costly repairs.
*Additional hardware required
Explore advanced B2Field features for
fleet management