The best maps for mobile workforce management
Optimize and visualize field operations with powerful B2Field mapping tools.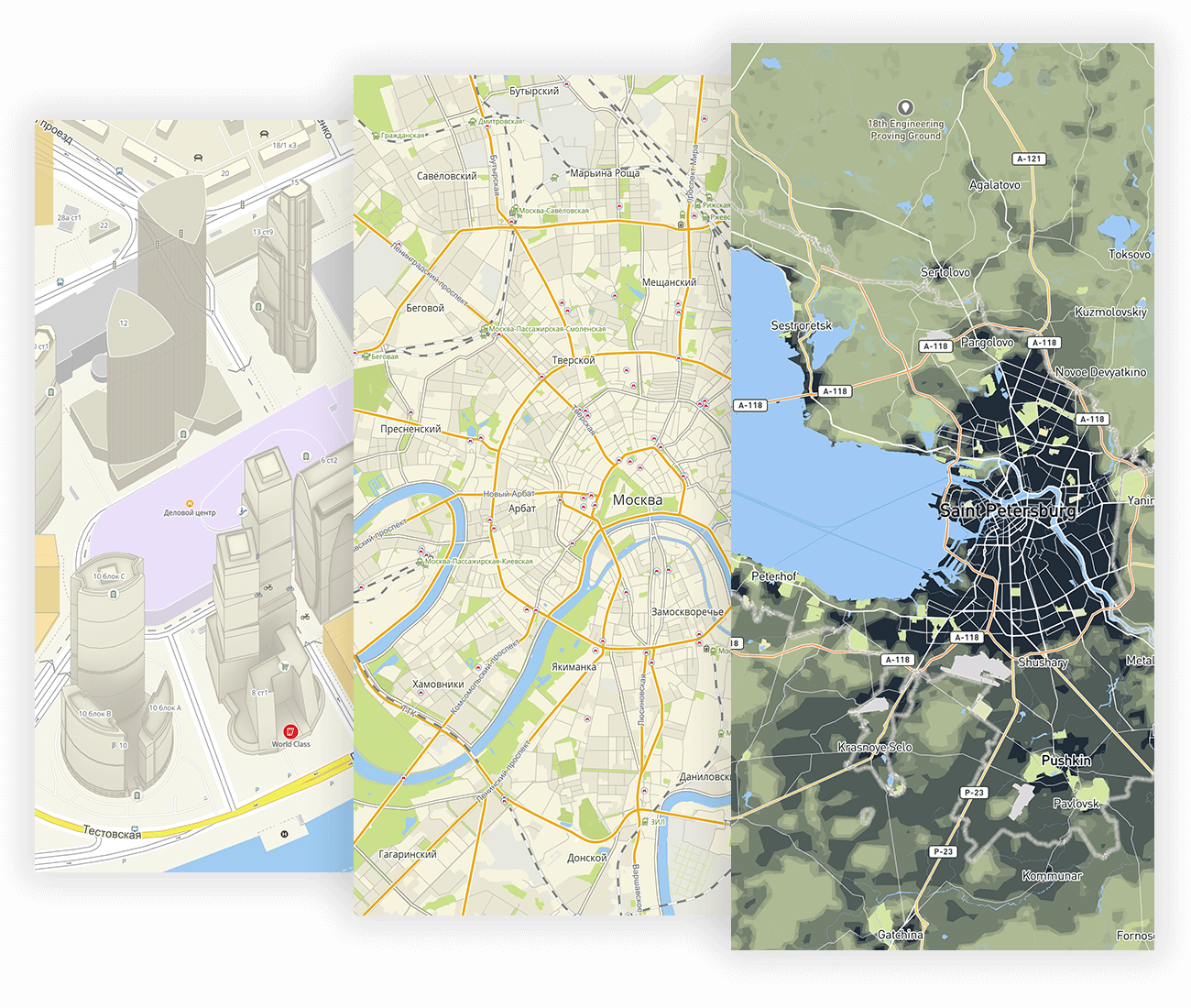 Mapping plays an essential role in the efficient management of employees working outside the company premises.
A set of B2Field maps packed with advanced and intuitive tools allow dispatchers and supervisors to manage routes and monitor the real time location of mobile workforce with minimum time and effort.
Route optimization
Plan the shortest routes to destinations avoiding traffic and road restrictions to save your time and money.
Mobile monitoring
Track and trace your field employees from mobile phones and tablets using 2D and 3D maps.
Premium maps
Explore the most accurate and sophisticated maps from numerous world's best mapping providers.
Personal navigation assistant
Handy navigation in smartphones and tablets will help your employees always follow the right direction. Detailed maps will show the shortest route to the destination and save plenty of time when searching for the closest parking space or even the proper entrance to a building.
A dozen of licensed maps available in the mobile application guarantees all-round coverage and amazing navigation experience wherever your employees go.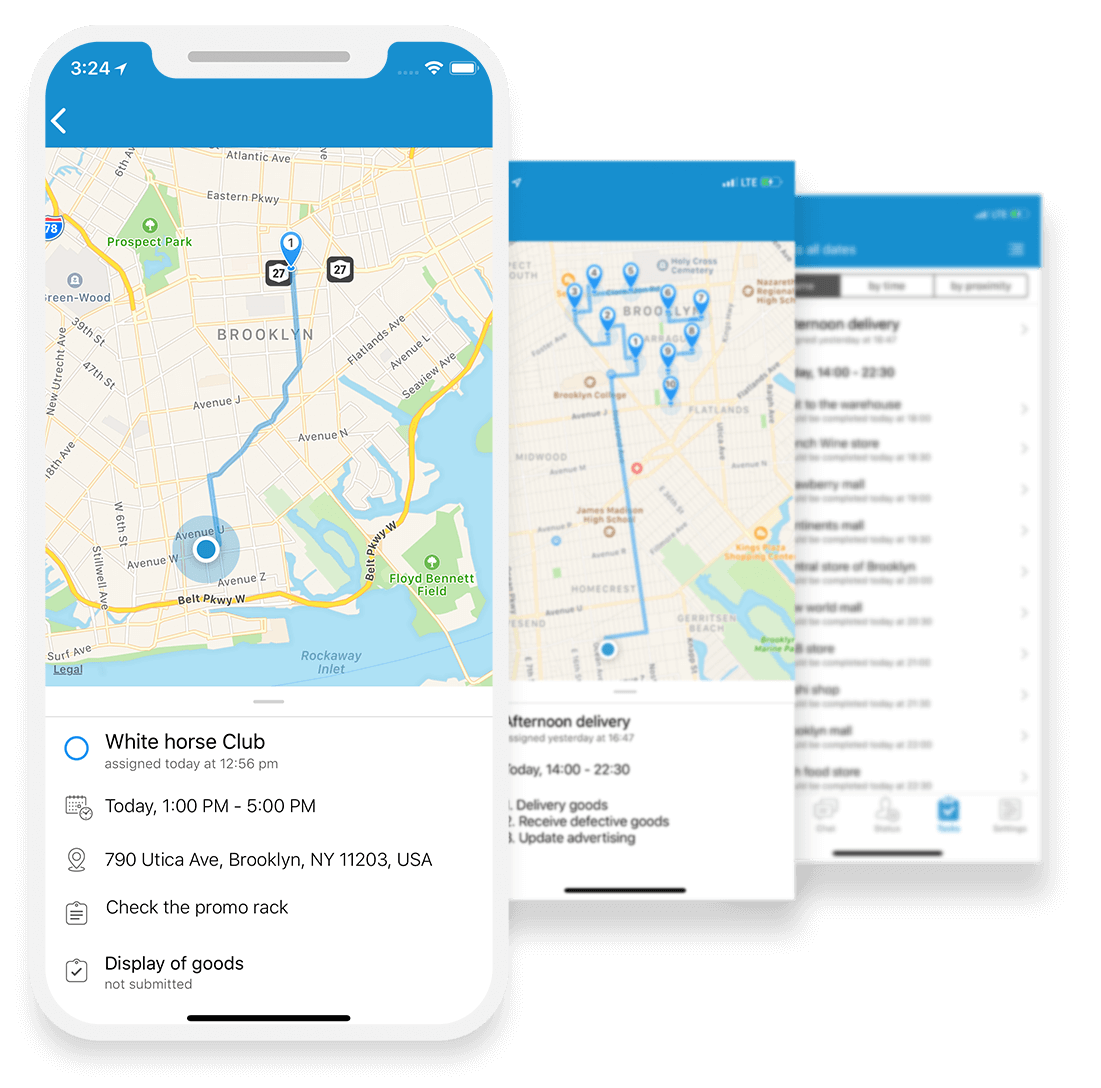 Avoid traffic
Check real-time traffic on your mobile device before choosing the right route to the task location.
Search by name
Add names to frequently visited addresses to simplify and save time searching for a required destination.
Navigate venues
Easily find the entrance into unknown buildings or search for a particular business in a multi-storey office block.
Inspect streets
Use satellite and aerial images to explore every detail of the destination point from the bird's-eye view.
Discover how B2Field can streamline your business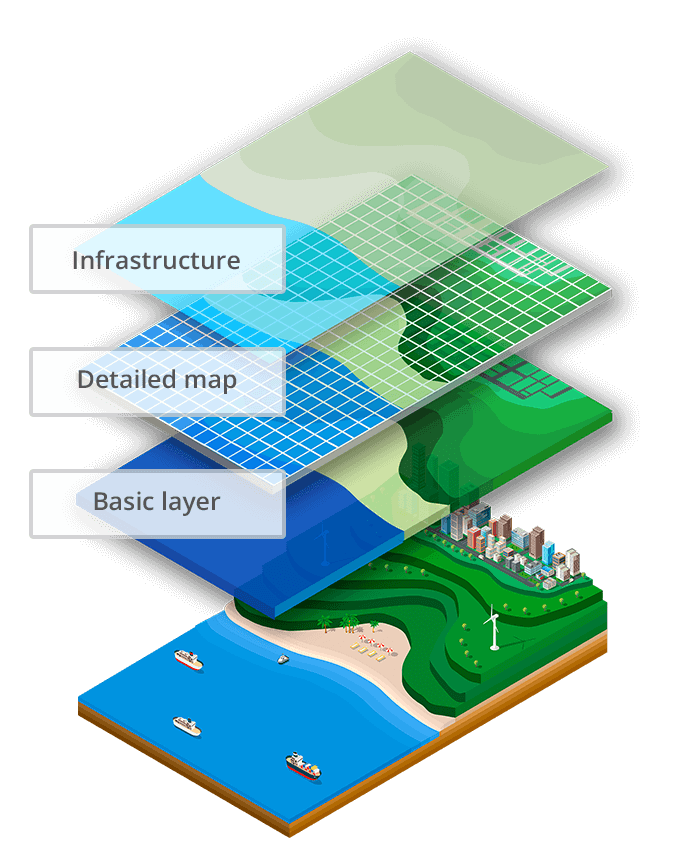 Add custom map overlays with your corporate infrastructure to visually enhance navigation in your premises. Display warehouses, service zones, production areas, oil fields and other important business facilities.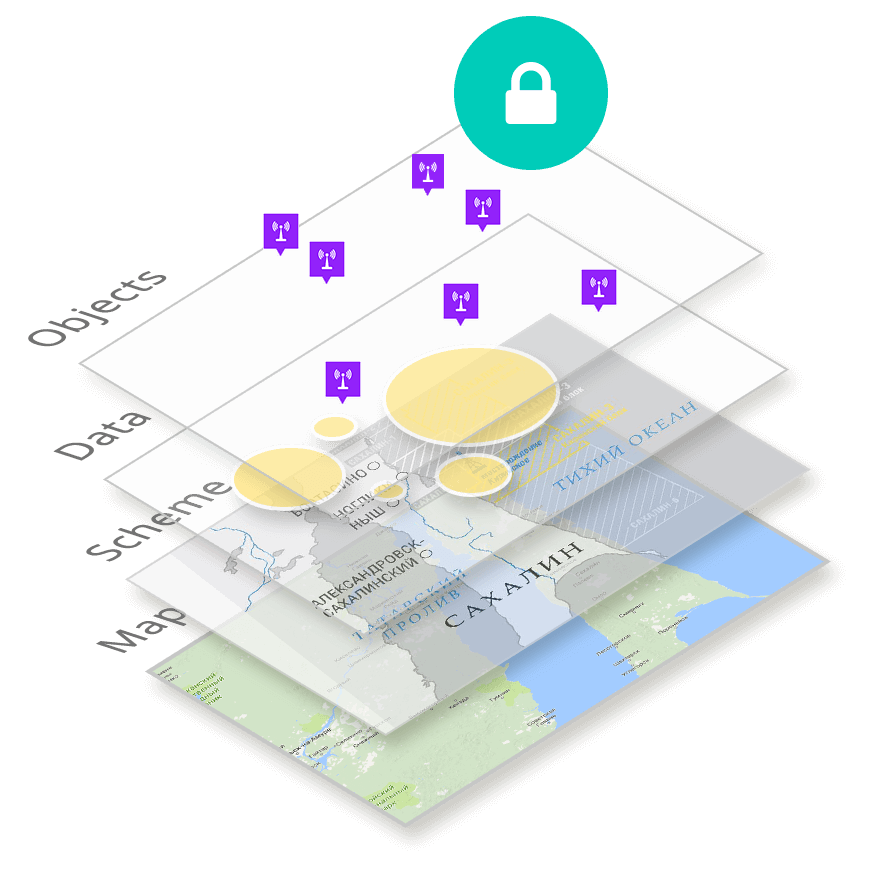 Integrate 3rd party geographic information systems (GIS) and local cartographic services with B2Field. Continue using maps, high-speed geocoding or any other geospatial tools and features your company got used to.
Explore advanced B2Field features for
mobile workforce management