Support and Documentation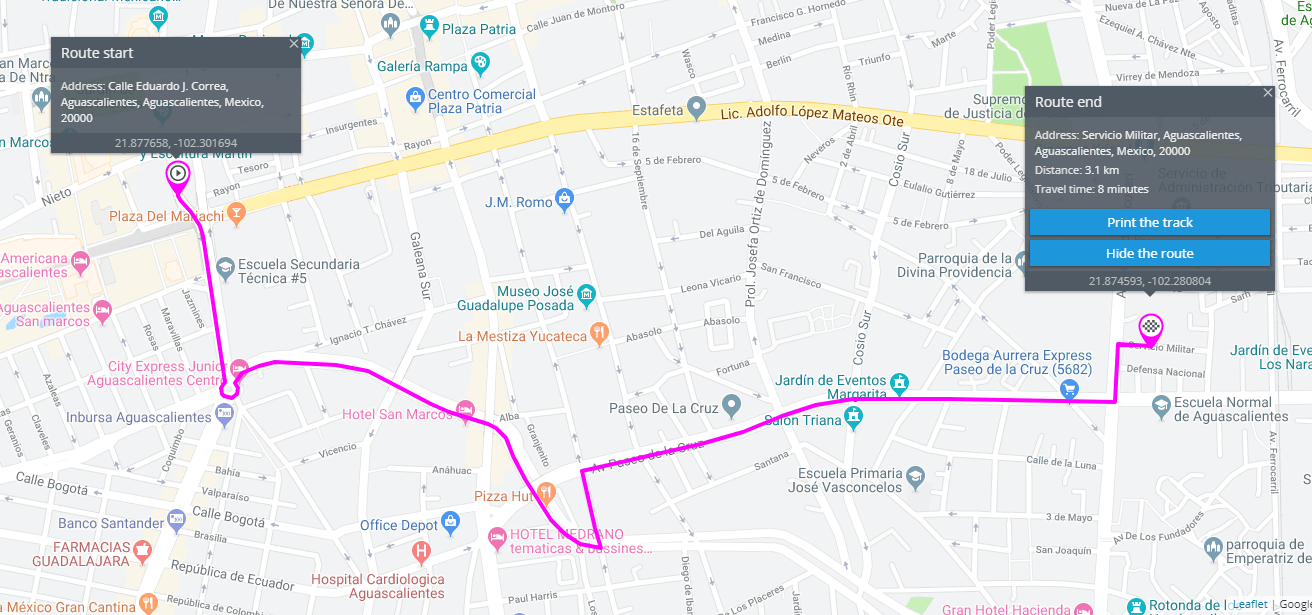 The platform can easily build a route between two addresses or points on the map. This can be done within the same city as well as between different places.
To build a route you are to point its start and its end. The system will create a route automatically. In case you need to make the route more exact, you should point one or several intermediate places by drugging the middle of a route.
"Route to this point" function
You can as well build a route to the chosen object. The route will be created to a particular place showing distance and average time. This function helps to indicate arrival time to the address. It is very helpful in case you need to estimate time from current destination to any desired place, for example if you are waiting for internet shop's order or food delivery, you will be able to see its arrival time.
This function is available within the "Monitoring" app. To build a route, just click on a needed place on the map and press "Route to this point".
To build a route, follow these steps:
Choose an object
Right-click on the needed point on the map
Press "Route to this point"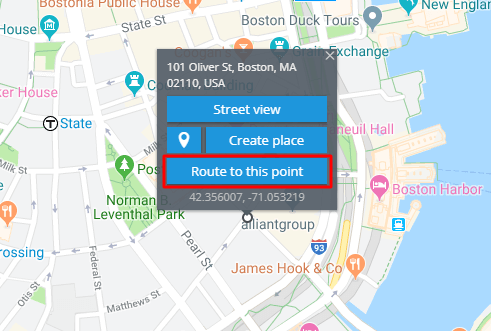 You will see the following picture: