Support and Documentation
Get detailed information on each object
Users can easily find detailed information about an object (or several objects), including its status, movement parameters, telemetry data, as well as tools for quick management in the Information Panel located at the bottom of the Tracking application.
To view additional information about one or multiple objects, do the following:
Select the needed object(s) by ticking them on the Objects list.
Click on the information sign "i" to open the Information Panel.
Head to the bottom of the screen to view the information.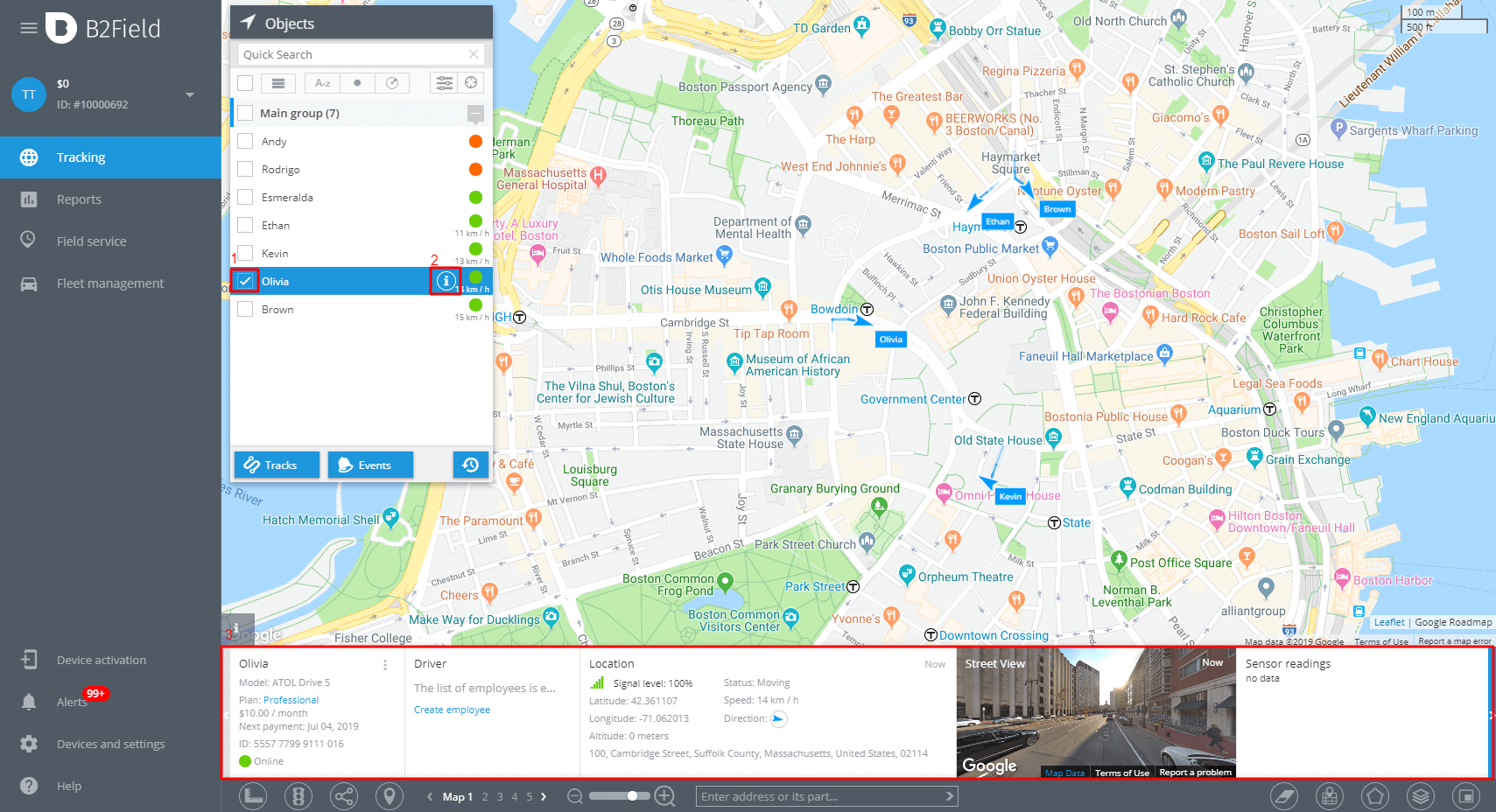 Information Panel (i)
The Information Panel displays a detailed information about the selected objects. This information is broken down into logical blocks called widgets. The number of widgets and the content they display is determined based on the GPS/GLONASS model of the equipment.
Examples of widgets:
General information – name, model, tariff plan, identifier
GPS/GNSS – quality of satellite navigation signals reception, status, latitude and longitude, update time for this information, current location address, parking time, etc.
GSM – the connection quality, carrier, roaming mode, the last update time
Power –  Displays the remaining battery level of the device.
Widget management
If all the opened widgets do not fit the screen width, you can scroll left them and right. Also, the widgets can be interchanged by dragging, so that the most important information for the user is displayed at the beginning. Finally, you can temporarily hide unnecessary widgets.