Support and Documentation
List View Overview
You can find a list of monitoring objects in a separate Objects panel within the "Tracking" application. By default, the list is located on the left side of the screen, but it can be easily collapsed/expanded and moved.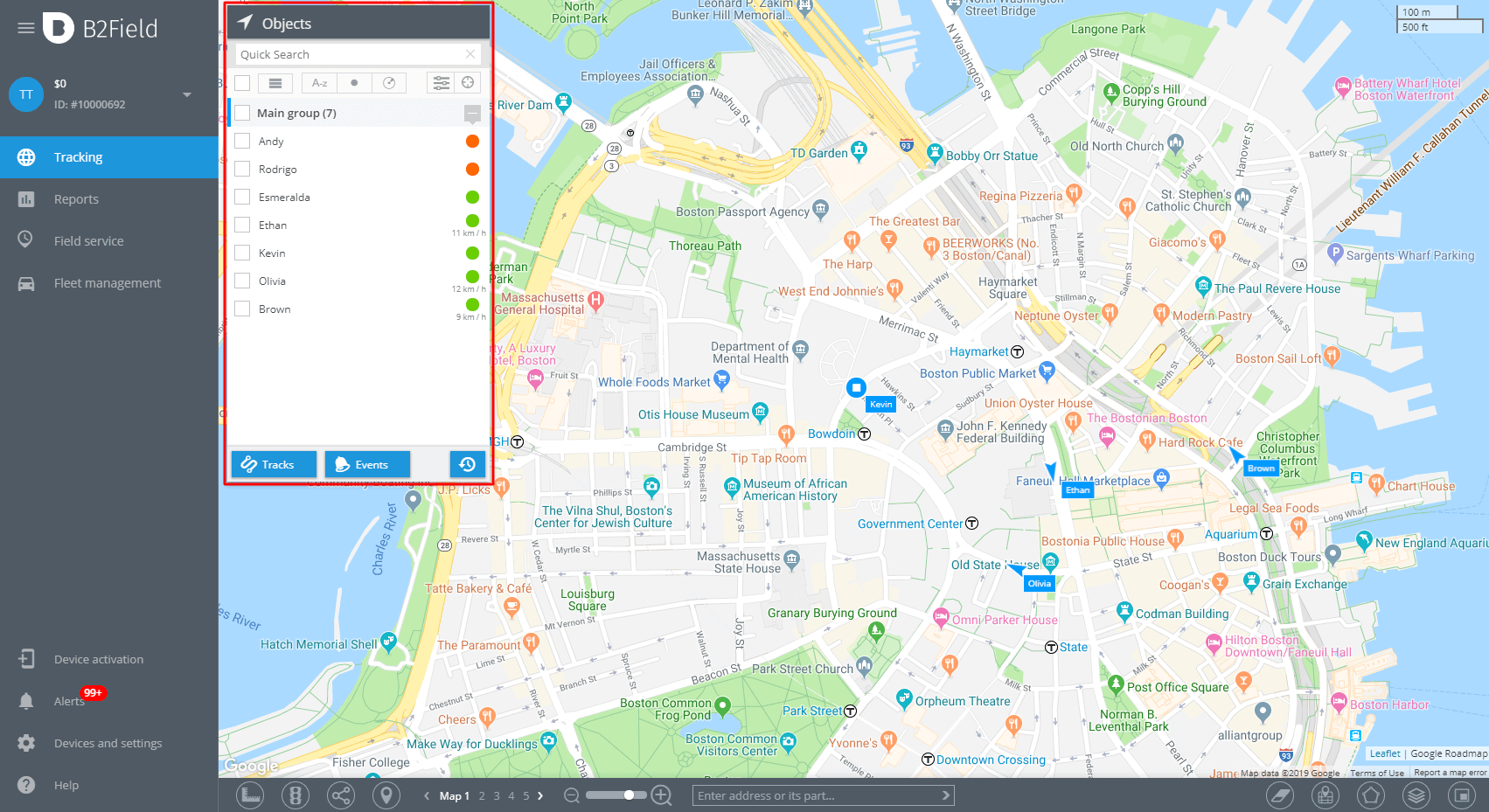 Above: The list of objects and a toolbar.
Toolbar

Quick Search – filter all the object by the entered part of the name
Multiple selecting – allows to apply tools for several objects at once
Grouping/plain list view – you can combine objects into groups, or view them in a single list
Sort by name – alphabetize your monitored objects in a singular list or inside groups (in case grouping view selected)
Sort by status – objects with an Online status will be shown first
Sort by distance – sort objects by distance from the selected reference point on the map
Viewing preferences – allows to choose how you would like to view your objects on the map
Map autoscale – if enabled, the map will autoscale to display all the object on the screen
List items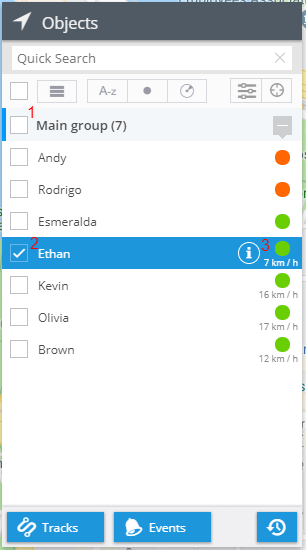 Group Name – it is a user-defined group name (groups are used to monitor a large number of objects)
Object Name – it is a user-defined object name
Connection status and speed value:

Online – GNSS signals successfully received; GPRS connection between the object and the server established. This status means that the device is online and sends new location data to the platform. The device works well and there should be no problems.
GPS data not updated – GNSS signals not received (for ex., due to poor reception conditions or when the object is in a "sleep mode"). This status means that the device is online but GPS data is not updated.
Offline – there is no GPRS connection between the device and the server. This status means that the device hasn't sent any data to the platform for some time.