Companies point out different key metrics that track the performance of sales reps. The B2Field team has picked the most popular KPIs in retail based on their interaction with clients from leading companies and is ready to share the results.
Most often, companies distinguish 3 main and a few additional KPIs for sales reps. The main metrics are usually related to sales and products, whereas the additional ones are set based on specific tasks. Find out how similar your practice is to that of leading companies.
Sales volume is a key metric for analyzing a sales rep's performance. It is customary to monitor daily, weekly, and monthly sales of each sales rep and annual sales of the entire department.
The following tips might help a sales rep fulfill their target plan:
Analyzing the movement of goods in every outlet. They should take into account how much a client usually buys, which categories they prefer most, and which items are missing. This will allow for more accurate planning and sales of additional volumes.
Control of goods delivery. Sometimes, even in the most well-coordinated workflow there are setbacks. If a sales rep keeps track of delivery, they will be able to notice in time that the products have not been delivered in full. Prompt response is the key to customer confidence and sales in the planned volume.
Sales volume must be estimated in dynamics. If KPIs are not met, it is necessary to analyze why this happens. Most often it is due to the fact that the set goals are unrealistic (in this case, most of the team members fail to meet them), or a particular employee works in bad faith. For instance, they do not handle objections and do not make new deals; or hit the target only at the outlets, where friendly relations with the decision makers have been established or no effort is required to bring an outlet to place an order, this usually happens when the outlet is in a good location.
Launch and distribution of new products
The KPI for new product sales is measured in the number of outlets where these products appear. Sometimes sales reps work as if they were mailmen: they deliver the latest products to the client and wait for them to place an order. It is crucial that the employee can talk convincingly about the benefits, otherwise the whole work comes down not to selling a specific product but rather to persuading a client to buy it.
Additional materials, such as catalogs and advertising brochures with product descriptions, can really help the situation. We advise you to create such materials in electronic form: paper media quickly become worn out or get lost, and electronic information will always be at hand and require less production and updating costs. B2Field has the ability to add files that can be shown using the mobile app for sales reps.
High margin product distribution
The «high margin product distribution» metric is related to the top-end product range: it is measured in the sales volume of one or several of the most popular items or product groups.
Since these are the ones that generate the most profits, a sales rep should prioritize the sale of such items. Moreover, if the specialist also acts as a merchandiser, the metric may depend on the location of the product in the outlet.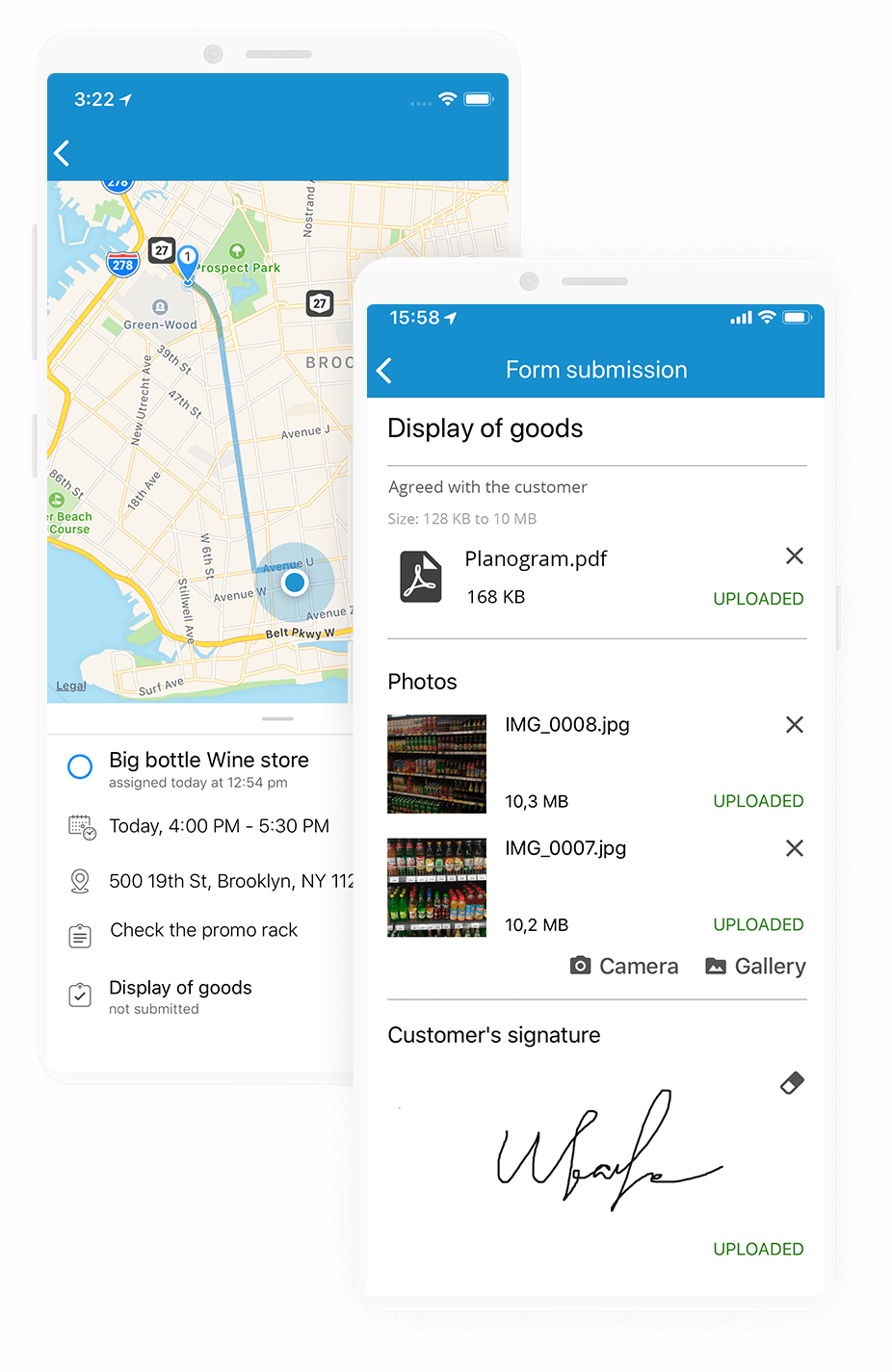 This is an additional KPI that allows the company to avoid large debts from clients. Once this metric is introduced, the sales rep will be interested not only in making new deals, but also in timely payment for goods already delivered.
The allowable limit of company's receivables generally ranges from 10 to 20 per cent.  In some organizations, new orders are blocked if this limit is exceeded. The percentage of receivables in B2field is indicated in the client card, so the sales rep can always clarify the terms of cooperation.
Work on the route is an additional KPI in retail. If you set it, managing sales reps becomes more efficient, as employees benefit from performing their daily tasks as well as possible.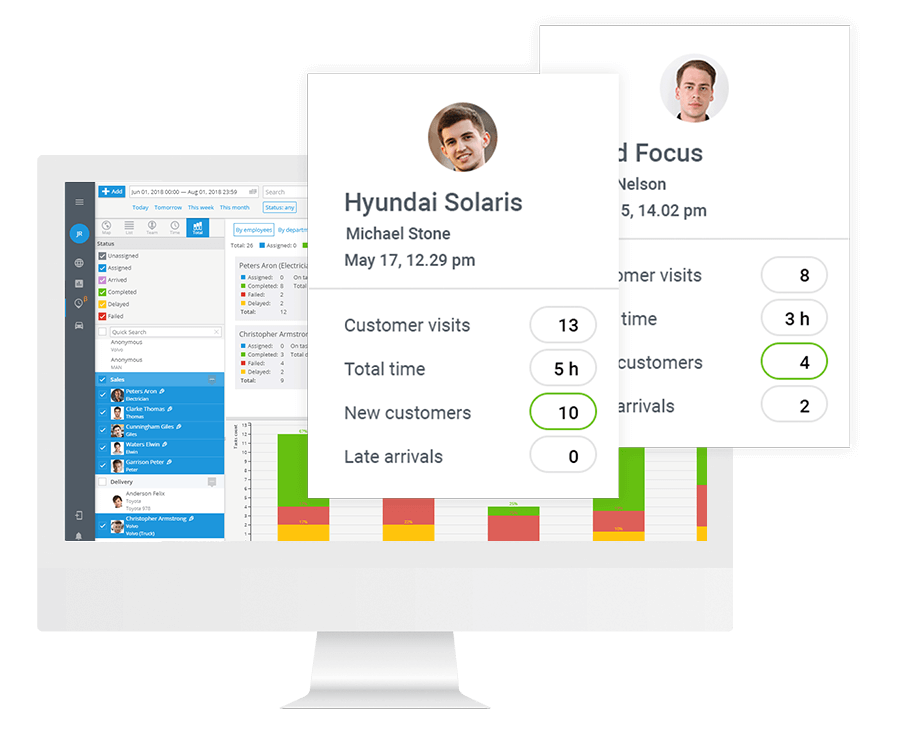 You can control:
The beginning and end of the work day. For instance, a representative must arrive before 9 am and leave after 6 pm.
The number of outlets visited during a certain period of time. The supervisor establishes that at 12:00, 3:00 and 6:00 p.m. the sales rep must report on the clients they have visited so far and on the results and amounts of transactions made.
The number of tasks completed per day. When analyzing this parameter, it is important to consider how efficiently the employee works. They can visit all the outlets but not make a single deal.
How many KPIs in retail is the norm?
As a rule, companies set 4-5 KPIs for sales reps. Whatever key goals the field specialist faces, it is important for them to understand what their plan for the day is and how much they need to sell daily in order to fulfill it.
How do you monitor KPIs for sales reps?
You can monitor how effectively your sales reps work with the help of B2Field. The service automatically records important data, such as how many outlets an employee has visited and how much time they have spent there.
On the other hand, B2Field's program for sales reps helps them when in the fields:
it contains a client card, provides access to files with up-to-date product information,
allows them to quickly report on the work done via mobile forms,
provides a secure chat with the office.