Administrators and managers can save crucial work hours and save money by implementing specialized mobile workforce management services. Using mobile workforce management software, you can quickly pinpoint how your work routines can be expedited and identify how to improve your quality of service. Learn exactly how mobile workforce management software will benefit your business operations.
Mobile staff management: planning out the workday
An elaborate work schedule for your mobile team means more tasks and higher profits. That being said, scheduling is a daunting task with numerous time-consuming factors to consider, like optimal workload distribution.
With this setback in mind, the B2Field team developed a scheduler so that managers can easily picture their employees' workdays on a calendar. The tool is based on an interactive Gantt chart, which means you can quickly make changes and easily find an opening in the schedule.
After the first step of tasks assignment, managers create the field employees' route for the day. B2Fied will streamline this process with route optimization. This intuitive tool automatically builds a route between locations by calculating the current location of an employee and the distance between the two points and the estimated time of arrival.
In seconds, the mobile workforce software will generate a route for the day based on the tasks you assign. Even the most in-demand last mile delivery services can select up to 50 points for optimization.
Employees will be able to access the readymade route via a mobile app. They will see the arranged to-do list and the shortest route between the locations right on their smartphone or tablet.
Solving the challenge: mobile workforce control
Once specialists have started performing their tasks, how can you supervise them? All of our clients request this, regardless of industry or business size — No business is complete without a means of mobile employee supervision.
B2Field's GPS location tracking feature is one of its most sophisticated. When you have control over employees' location, the number of completed tasks is multiplied. This is corroborated by the experience of a mineral water company Karachi Springs, where the number of visits to retail outlets per day increased from an average of 3 to 10.
All it takes to find out the whereabouts of a specialist is a few clicks. B2Field enables you to track mobile employees not only at the moment but even after the fact.
Online location. A mobile employee's location is displayed on the map and is refreshed in real-time. So when you open the map, you can always see where the employee is and where they are headed. With this tool, you can easily check the location of the whole team.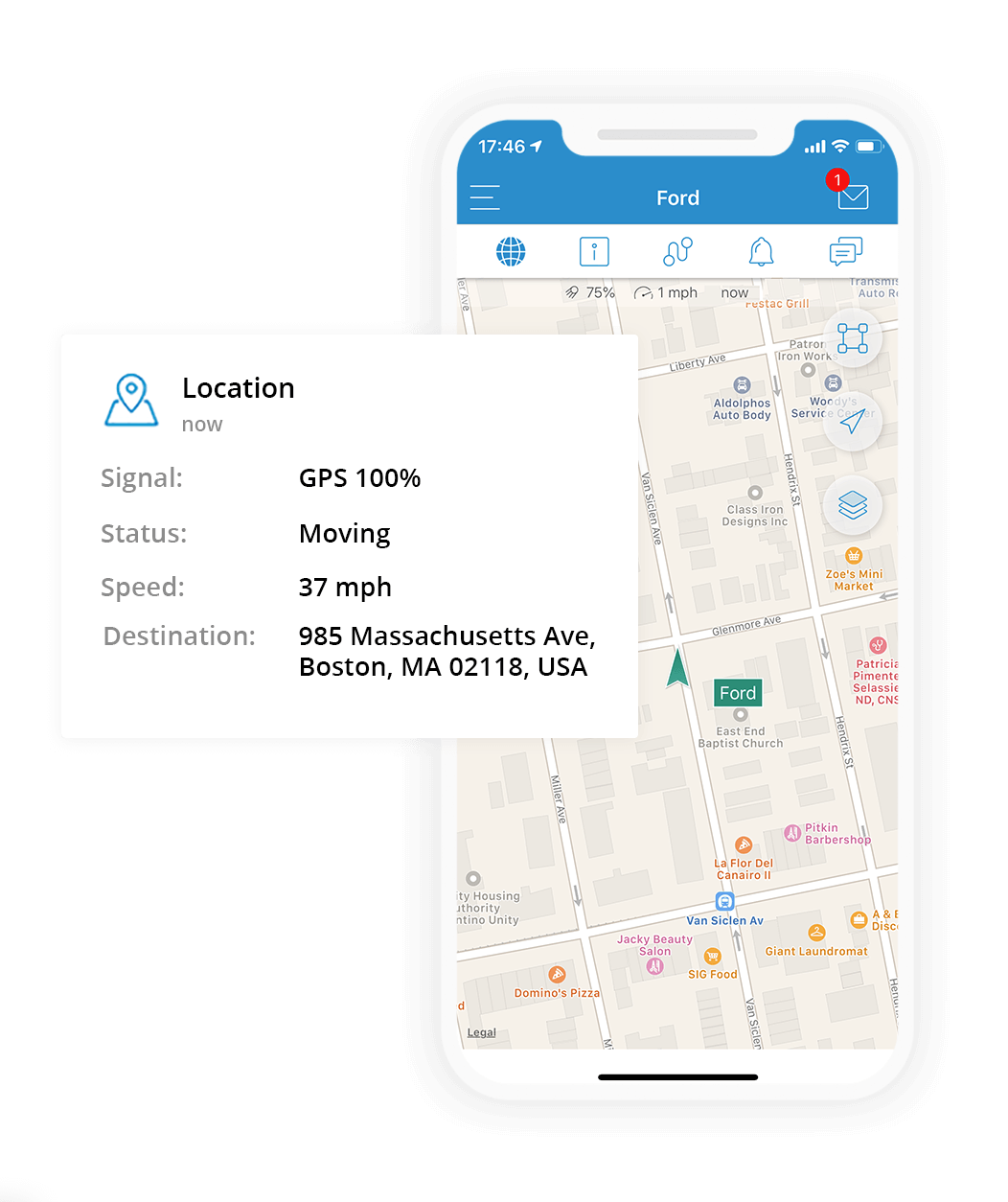 Trip history depicts a picture of an employee's entire workday: routes, duration of trips, mileage, and stops. With the help of the trip history feature, you can better understand how working hours are allocated and you will adjust your processes where necessary.
The main advantage of the B2Field's mobile workforce GPS tracking feature is its reliability and immediacy. In a matter of seconds, you will know where your employees are, unlike phone calls, which take longer and are less reliable.
In addition to location tracking, GPS ensures better task performance and allows you to know exactly where and when an assignment was executed. We explore more on this topic in our previous article.
Setting higher standards for mobile field employees
When managing mobile staff, it's not enough to know where they are and it can be difficult to determine how well they're performing the tasks and whether they're adhering to work standards. For instance, sales rep managers claim that if a sales rep follows all the steps of a visit to a retail outlet, the revenue can be increased by as much as 40%. The same is true for field technicians and delivery services: high-quality service ensures returning customers.
B2Field has developed a mobile application to make each task a success. It encompasses all the necessary work processes: from receiving a task to submitting reports. Let's take a look at a few of the app's features that will help you do well in the field.
Tasks. A visual to-do list will always be at hand in the smartphone: inform your mobile employee what they need to do, when, and where. Make the tasks as detailed as possible by adding attachments to them, like accounting or technical documents that help employees perform the task most efficiently and on schedule.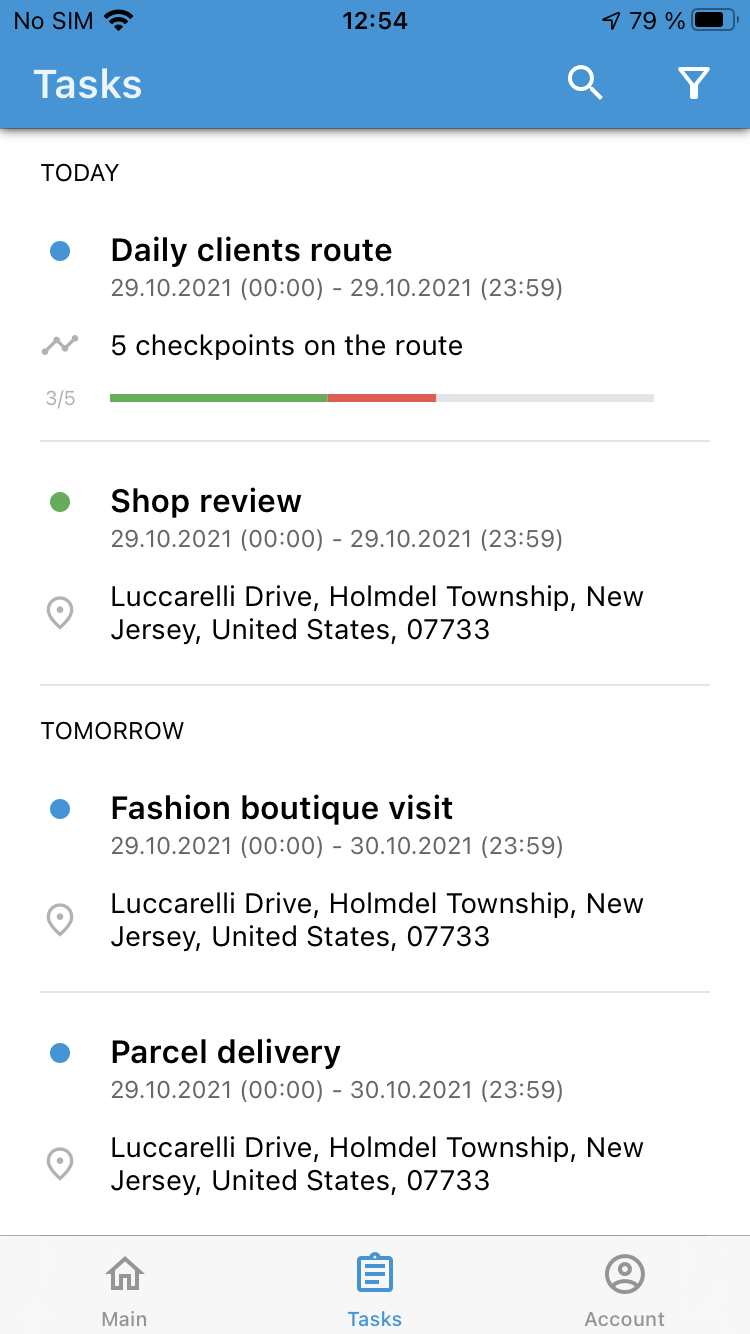 Checklists. Checklists will help you standardize the visit. These are step-by-step guidelines that will help an employee stick to the plan. A checklist consists of closed questions to which the specialist can only answer "Yes" or "No" and add comments and photos.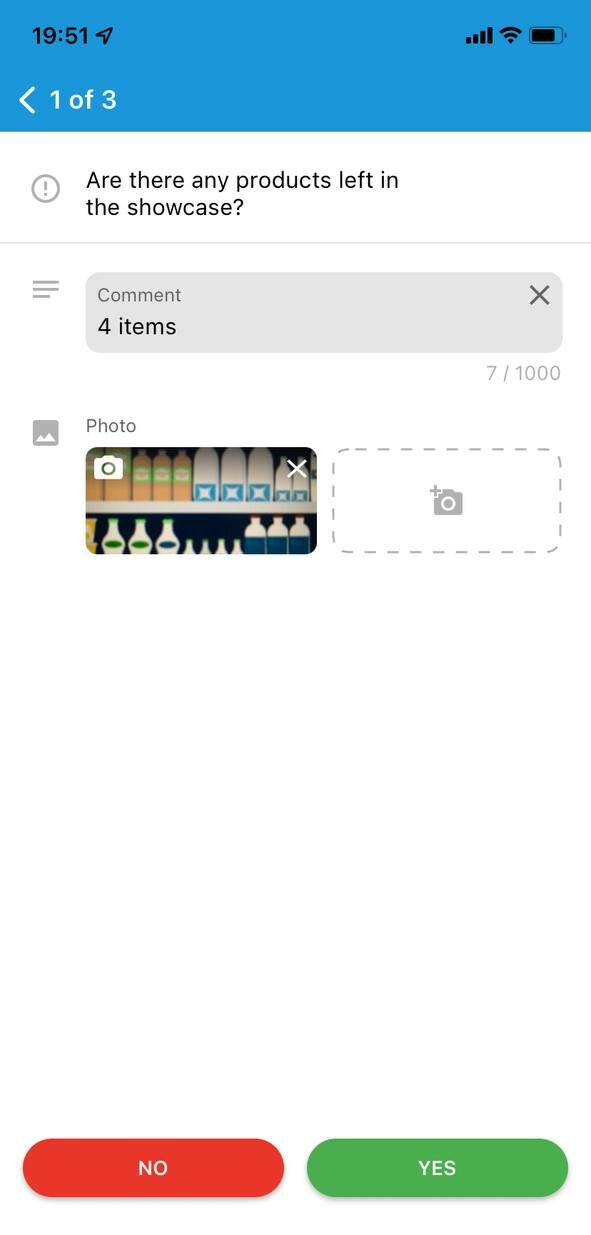 Mobile forms. This is a tool with broader functionality than checklists. Forms are a constructor that you put together to fit a specific business task: a customer survey or a report. You can add various elements to the forms: text and numeric fields, photos, lists, and even a field for a signature.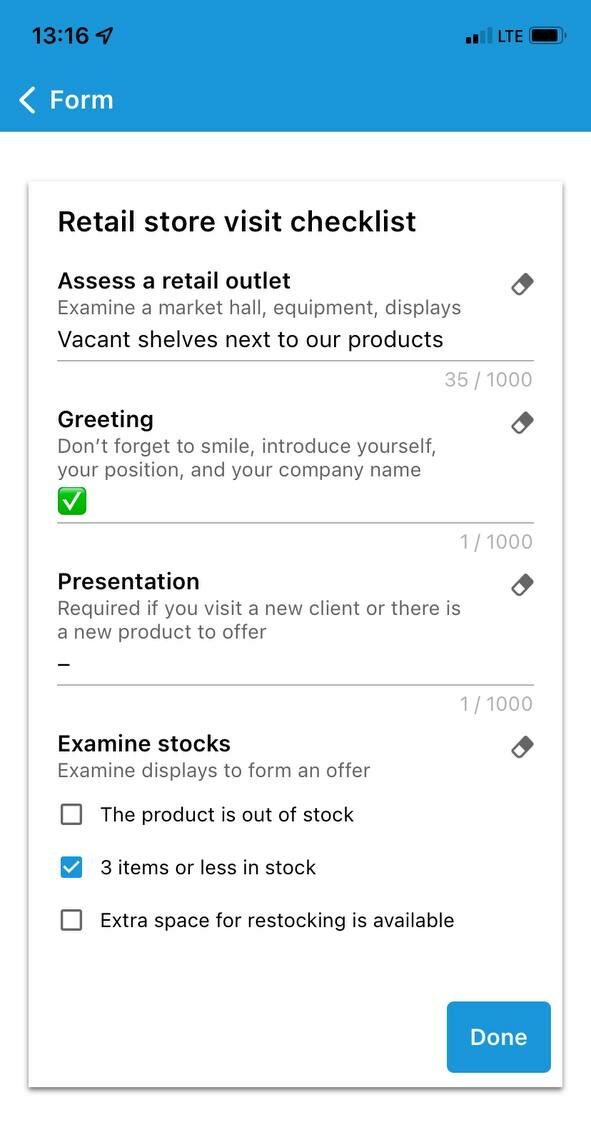 B2Field mobile workforce management software
Field employees have the option to use the B2Field mobile app and managers can use the web version if they prefer.
B2Field is the best option compared to alternative solutions because the software helps each step of the way when it comes to mobile workforce management and makes processes more convenient. With B2Field you will be able to:
Easily create tasks and distribute them within a team,
Optimize the workday of your mobile staff,
Track employees' locations and view their trip histories,
Get reliable data on task completion from the field,
View automatic reports.