Your customers communicate with your company exclusively through sales reps who work separately from the rest of the team. This is why it's important to provide your sales reps with a set of software tools to improve communication with colleagues in the office and enhance overall quality of work. Let's take a look at B2Field app for sales reps and see how it solves these issues and allows quality assurance, both internally and externally.
Daily task lists in the sales reps app
Sales representatives make their own lists of planned visits or obtain them from their supervisors. Often, they share task lists through messengers. This can be quite inconvenient as a manager has to look through an entire dialog to find a list and compare it to the actuals.
A task list for a day is always close at hand in the B2Field app for sales reps. Each task contains info on a retail outlet address and a planned time for a visit. Also, supervisors can add descriptions, catalogs, or presentations of new products to the lists.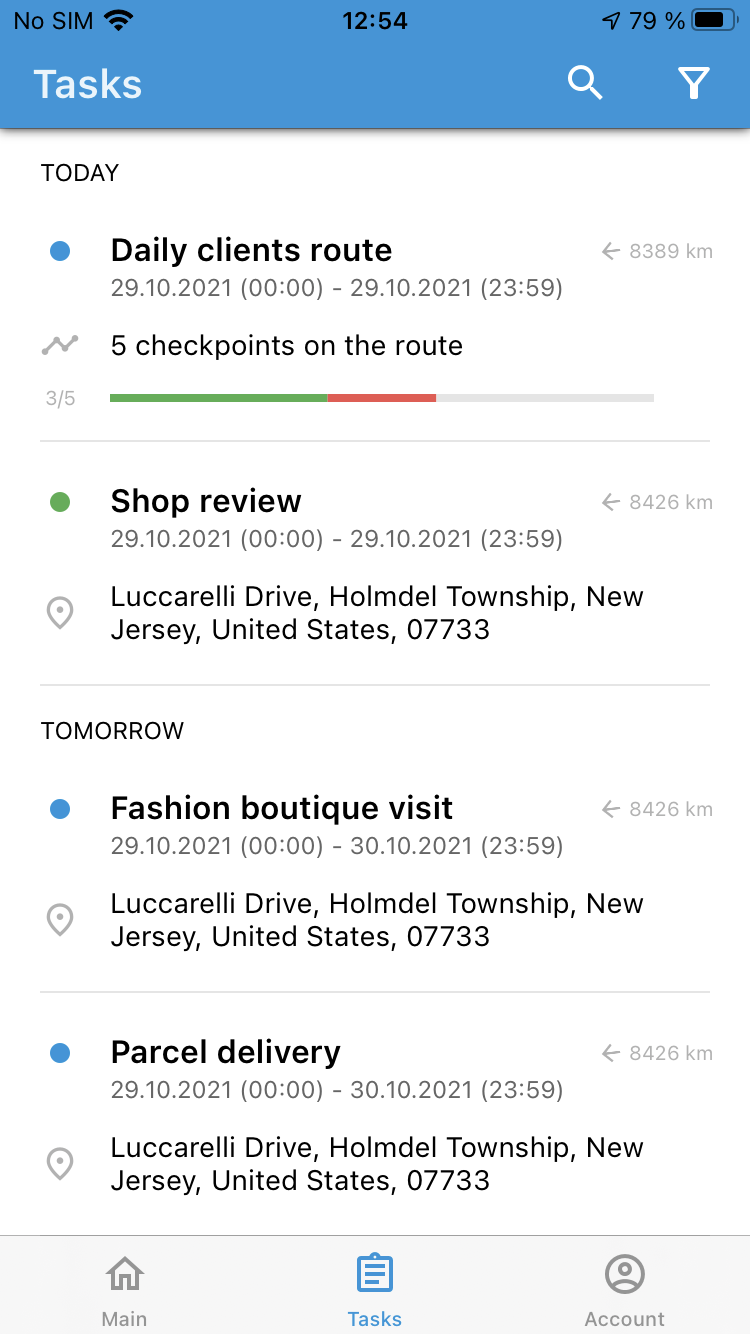 You can easily prioritize tasks in the app according to the urgency or the distance from the current location. It's helpful when your employee has only a list of addresses to visit with no exact schedule.
Productive visits to retail outlets
A sales representative can review a client card once they arrive to brush up on details of the client's history and previous visits to introduce a more personal touch.
Let your sales reps use the 8 steps system for a smooth visit. They can form these steps in the B2Field app with the help of mobile forms – a constructor which is built from multiple elements and adapts to various business needs.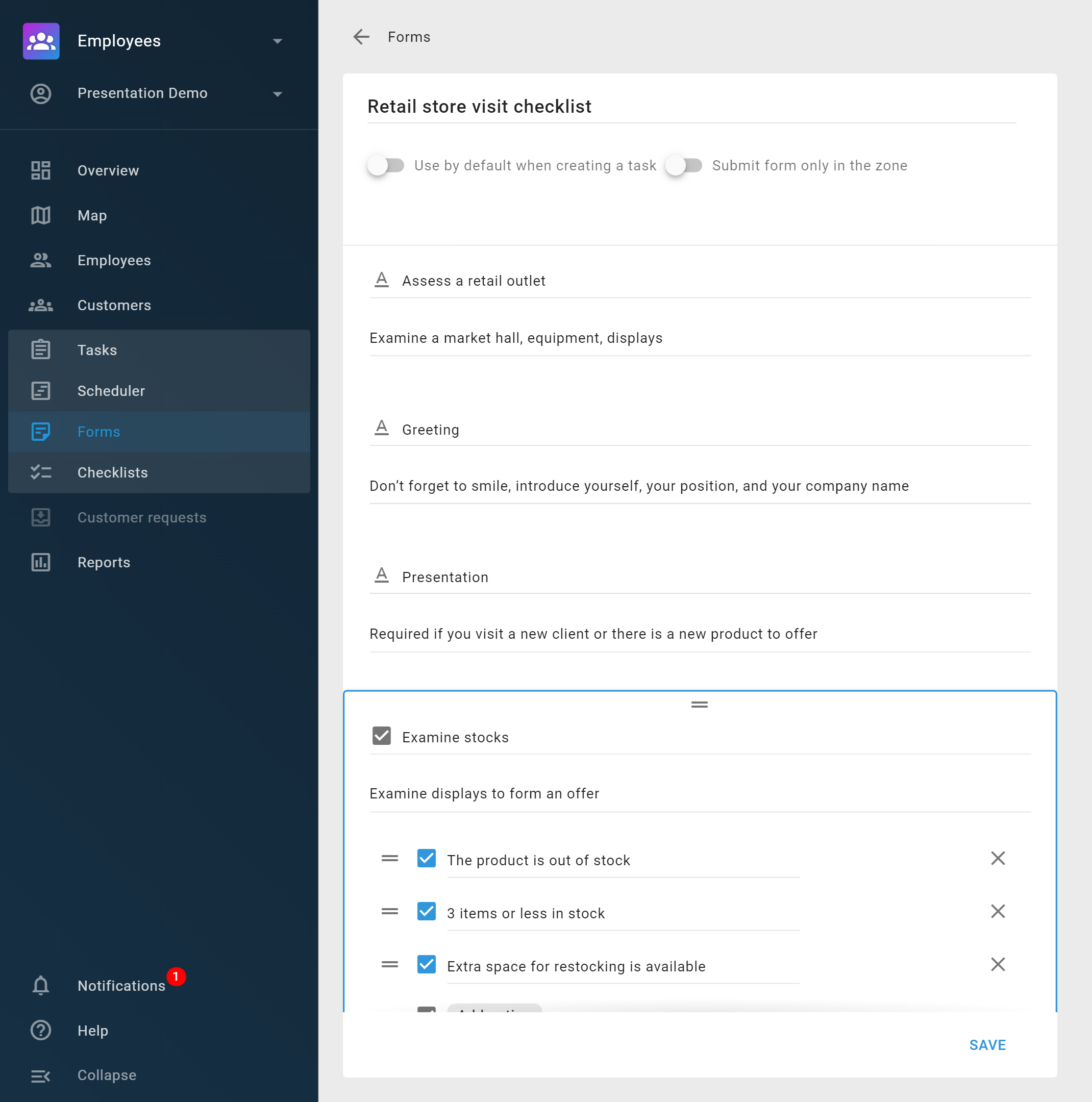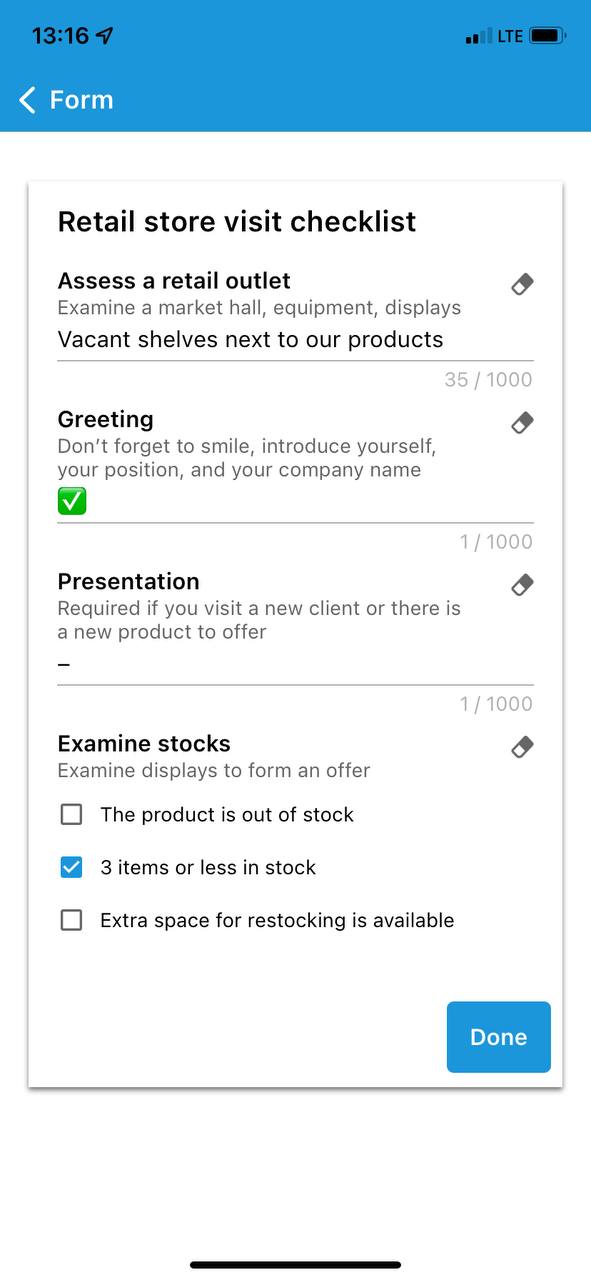 Creating and filling out a mobile form
Your sales reps can use mobile forms to create not only checklists but also reports on their visits to the clients. With the mobile app, they can transfer from the fields to the office the following data:
results of the visit;
photo reports;
signed customers' orders.
If a sales rep needs to get more details on the order or ask a question, they can easily contact an office manager in the built-in chat. You can be assured that sensitive information about your customers will never leak into any personal messages in messengers because all messages stay inside one mobile application.
To end a visit the sales rep needs to complete the task in the mobile app. Data will be shared with the office and the supervisor will receive a special notification.
Workday results
B2Field makes reporting on sales rep work easier. After completing every task, the supervisor in the office can learn detailed information on the visit, such as whether the sales rep arrived on time, how much time he spent at the retail outlet, and when he left it. B2Field shares this data automatically using the data from a GPS tracker, eliminating the need to insert information manually. This is also an absolutely trustworthy process as it makes it impossible to forge data regarding visits and duration.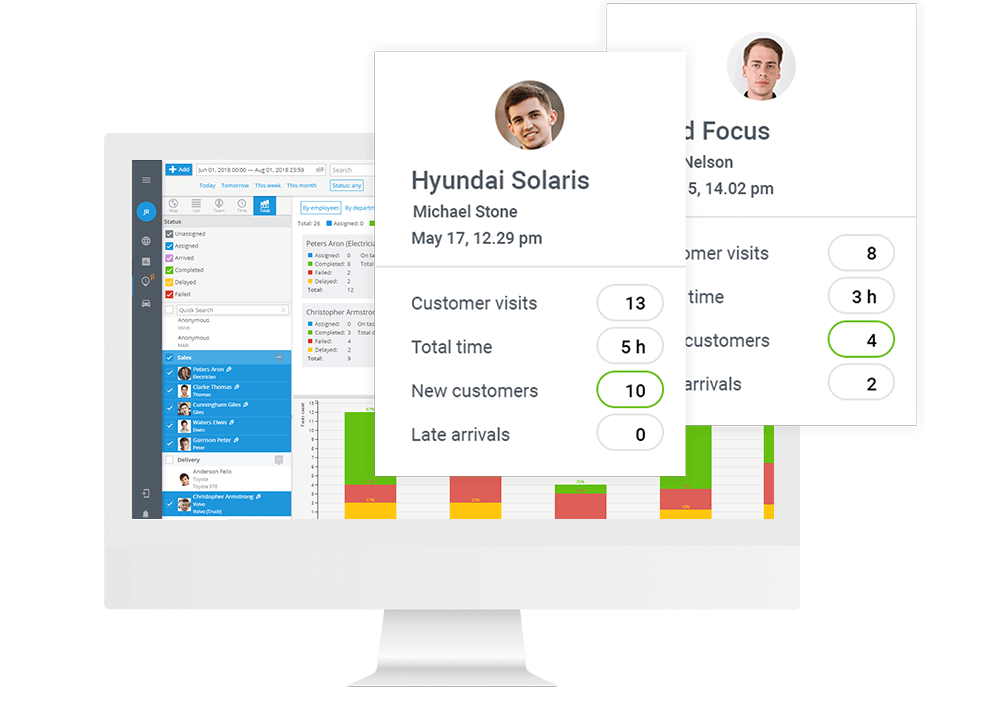 The mobile app has a built-in GPS tracker that records every visit during the day. This sort of control helped one of our customers to increase the number of visits per day from 3 to 10.
Automated analytics
It's crucial to analyze data from the field to track the dynamics of sales members and improve results. Using B2Field automatic analytics, you can monitor the productivity of your team and improve business processes. One of the main monitoring tools is a dashboard. With its assistance, you can check task completion statistics, an employee activity map, and employee rating over a given period.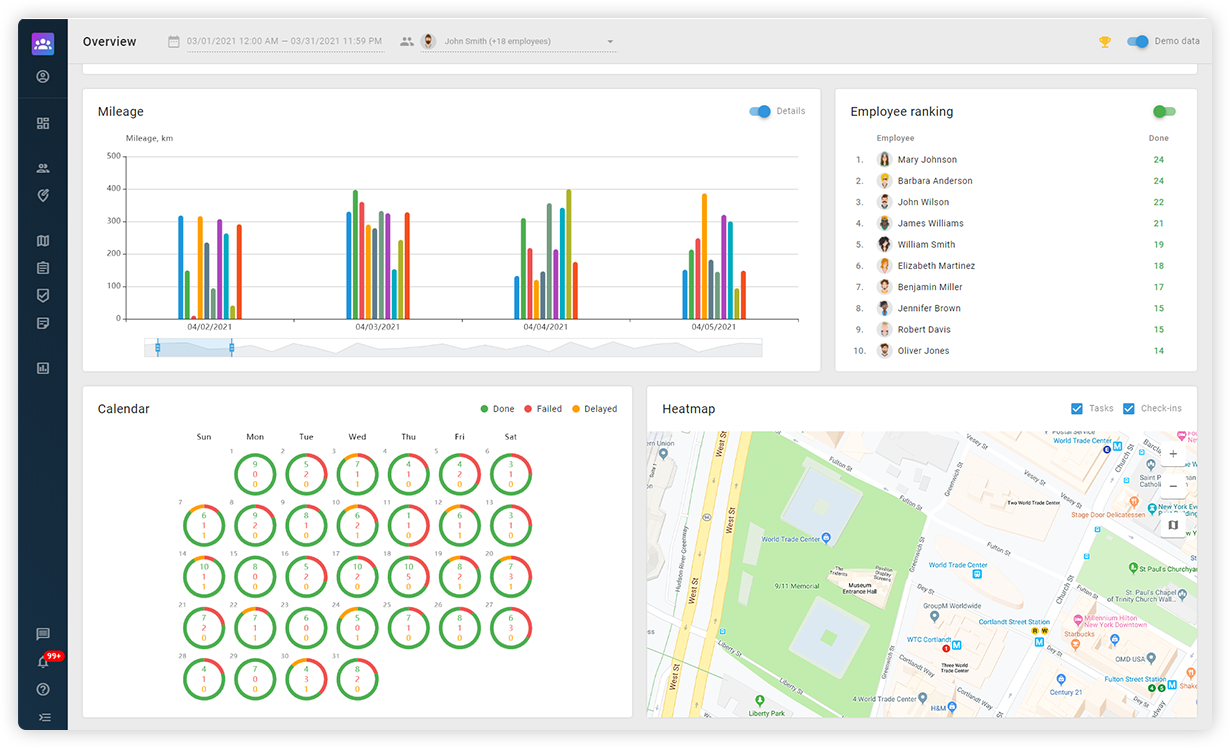 B2Field also generates reports for selected parameters. Use these reports to monitor the number of visits, average visit duration, and sales reps' trips. This might be extremely helpful if your employees drive official vehicles. Find out more about how the sales reps mobile app calculates fuel reimbursements in this article.
B2Field sales reps app
Your sales reps will have more productive visits once they have all the information required at their fingertips. It will be easier for them to stick to the corporate standards with ready-to-use checklists and to prepare standardized reports from retail outlets. In addition, office managers receive the data from the sales reps app immediately and can process it quickly as it is standardized.
With the sales rep's mobile app, workers are disciplined, and GPS control leads to better performance, as our clients have experienced. When a sales rep knows that their trips and visits are being tracked, they use their work day more efficiently.
It's easy to start using the sales reps' mobile app. Join B2Field and send out invitations to your employees so they can log in to the system. Install the app and manage your team through your smartphone or your desktop from any location.