An app that calculates work shifts is critical to any business, and when it comes to field staff management, it is one of the most essential tools of all. Since field employees are not constantly supervised by a manager, they can use working hours to run their personal errands or even take some side gigs using corporate fleet and equipment. In this article, we explain how to do without manual discipline checks and automatically record the hours worked.
Why track work shifts and hours
As per labor legislation, working time is the period during which an employee must perform their work duties in accordance with the internal labor regulations and the terms of their employment contract. Special equipment can be used to monitor work shifts and workdays.
Regular tracking and logging of the workday promote discipline among employees, which positively affects job performance. With such tracking you can:
detect late arrivals and absences,
control the duration of breaks and lunchtime,
promptly discover demotivated employees who do not fulfill the target plan and are often absent on personal matters.
In the case of office specialists, tracking work shifts is quite easy: it is mostly done through checkpoints and personal monitoring by the supervisor. But what about field employees who spend most of their days away from the office, moving around the city or working at a remote site? Let's talk about work shift tracking via B2Field, a mobile app specifically designed for businesses.
The ultimate tool for tracking work shifts: a GPS tracker app
A special tool, a GPS tracker, will be needed to track the work shifts of field staff. It captures the location with timestamps. The tracker can be hardware or incorporated into a mobile app. B2Field features the second option, which is more suitable for employees who use smartphones and tablets as a tool that is part of their job.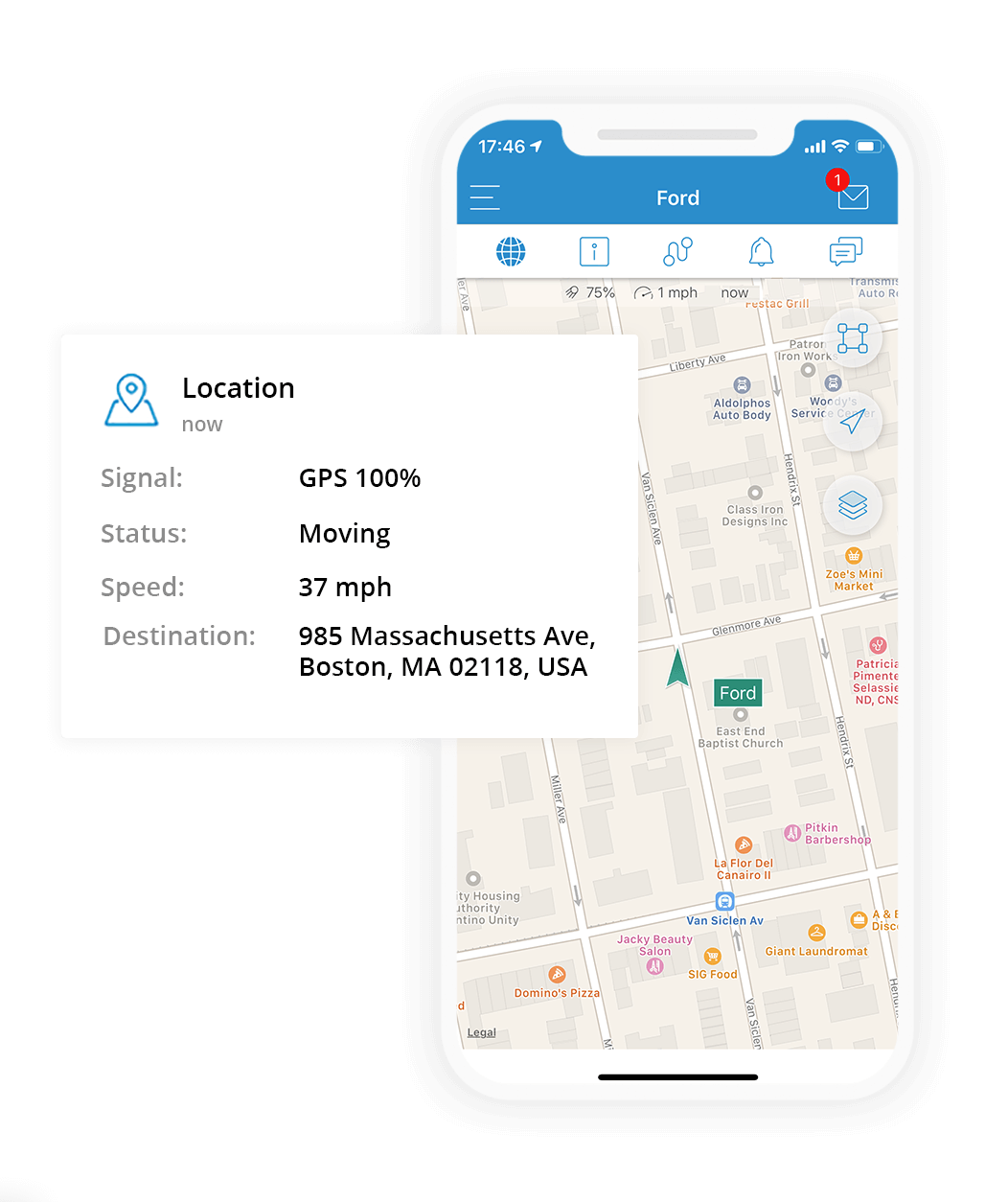 With the B2Field mobile app you can keep track of the work shifts and hours of two categories of employees: those who spend the day on the road and those who work at a remote location, such as construction and industrial sites, sensitive facilities and organizations. We'll roughly divide the two tracking methods by these employee categories, but you are free to combine them to effectively monitor performance depending on your business processes.
For employees on the move
With the B2Field app, you can easily monitor the start and the end of a workday and keep track of work shifts. If an employee starts their workday outside of your office you can see what time they turned on the GPS tracker and where they were at the moment thanks to a special mark on the map. The same goes for the end of the working day: find out where the employee was when they clocked off.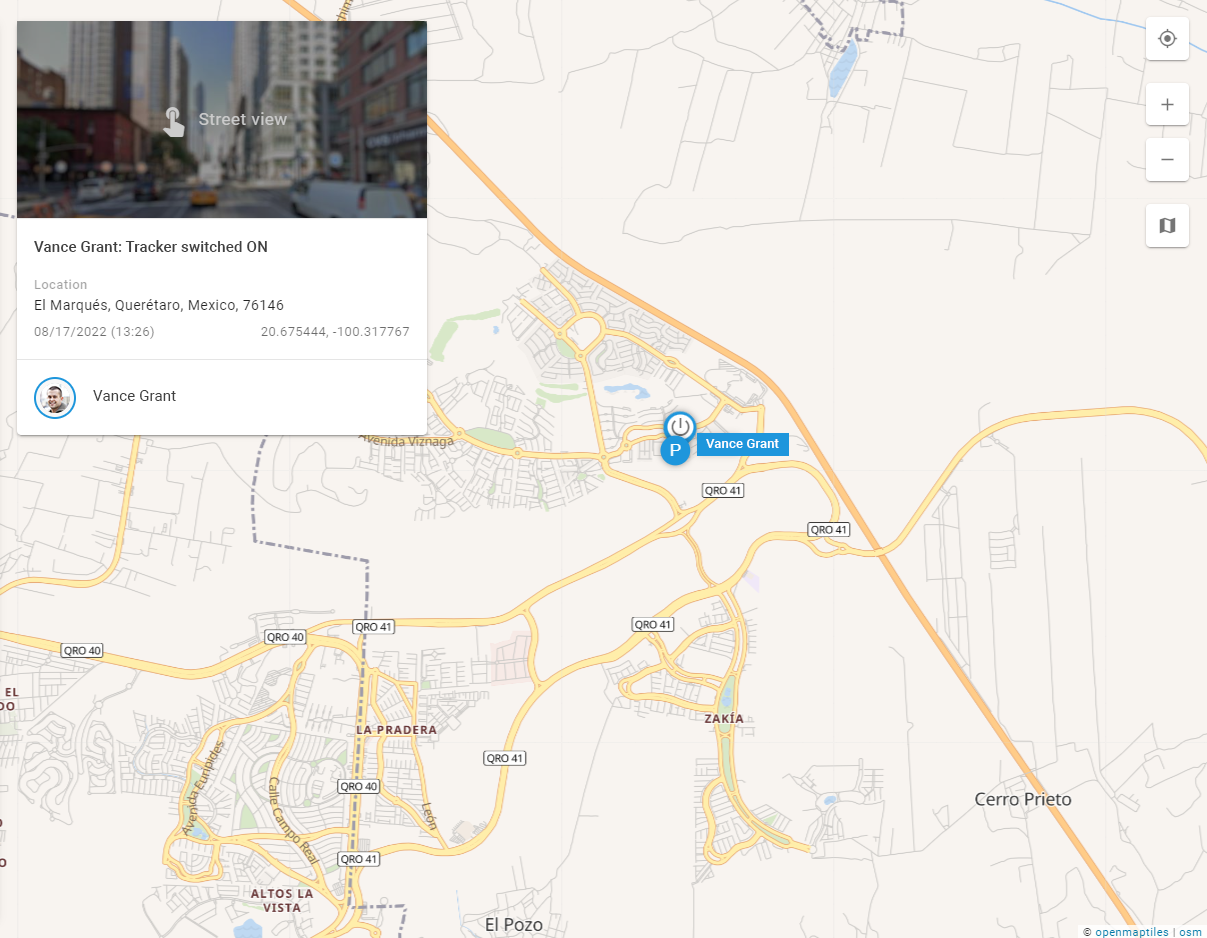 To ensure that field technicians do not forget to turn on the tracker, set up a schedule in your web account. That way, the app will send a reminder to the employee in advance.
Such an approach enables you to automate the tracking of working hours instead of counting shifts manually, which in turn will reduce the time otherwise spent on discipline checks among field specialists.
To accurately estimate the time it takes to perform a certain type of work, check the duration of task completion, which is recorded in the B2Field app as well. This will allow you to compare how long the same job takes for different performers, and set service rates or hourly rates. With shift logs and hour statistics, you can easily calculate wages or overtime pay.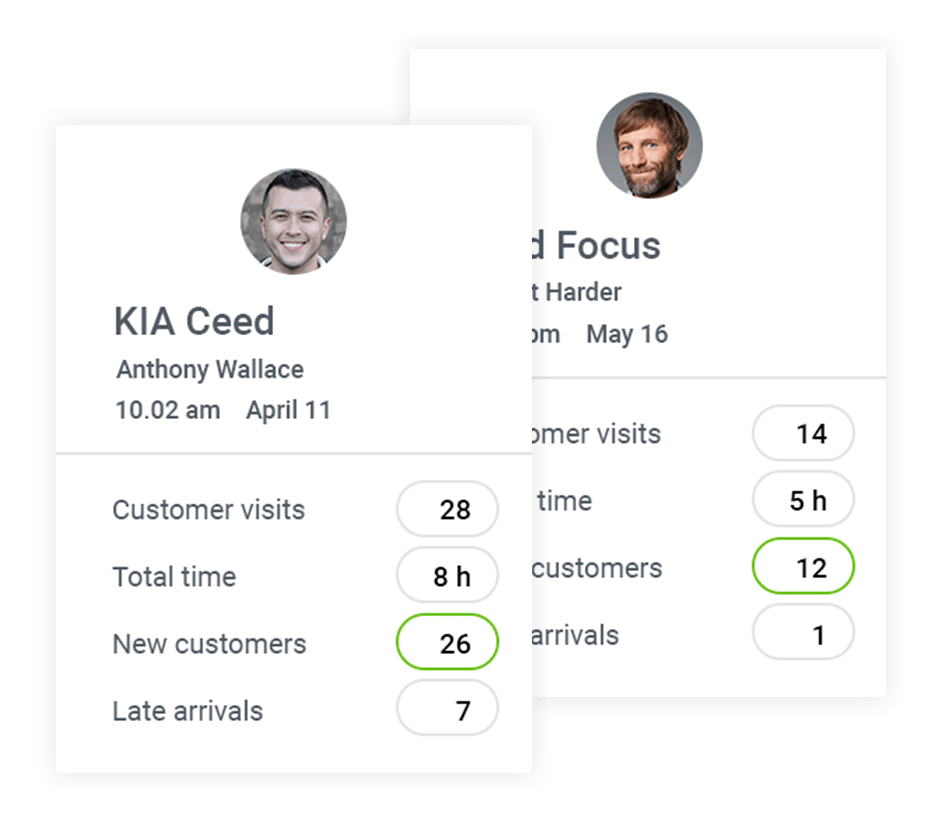 For employees at remote sites
To track the location of employees working on sites with well-established territories use geofences. To do so, our web interface features a map, where you can outline the boundaries of the area where the employees will be working. It can either be a circle or any other shape that would be a perfect match to the site territory. Then you can easily supervise employees within this geofence.
Whenever a specialist enters or exits the geofence, you will be instantly notified. That way you can learn in real-time about any misuse of working hours. Moreover, for each geofence B2Field generates a detailed report on the following:
total number of visits,
total time spent inside,
logs of each visit showing the time of entry and exit,
duration of stay for each new entry onto the site.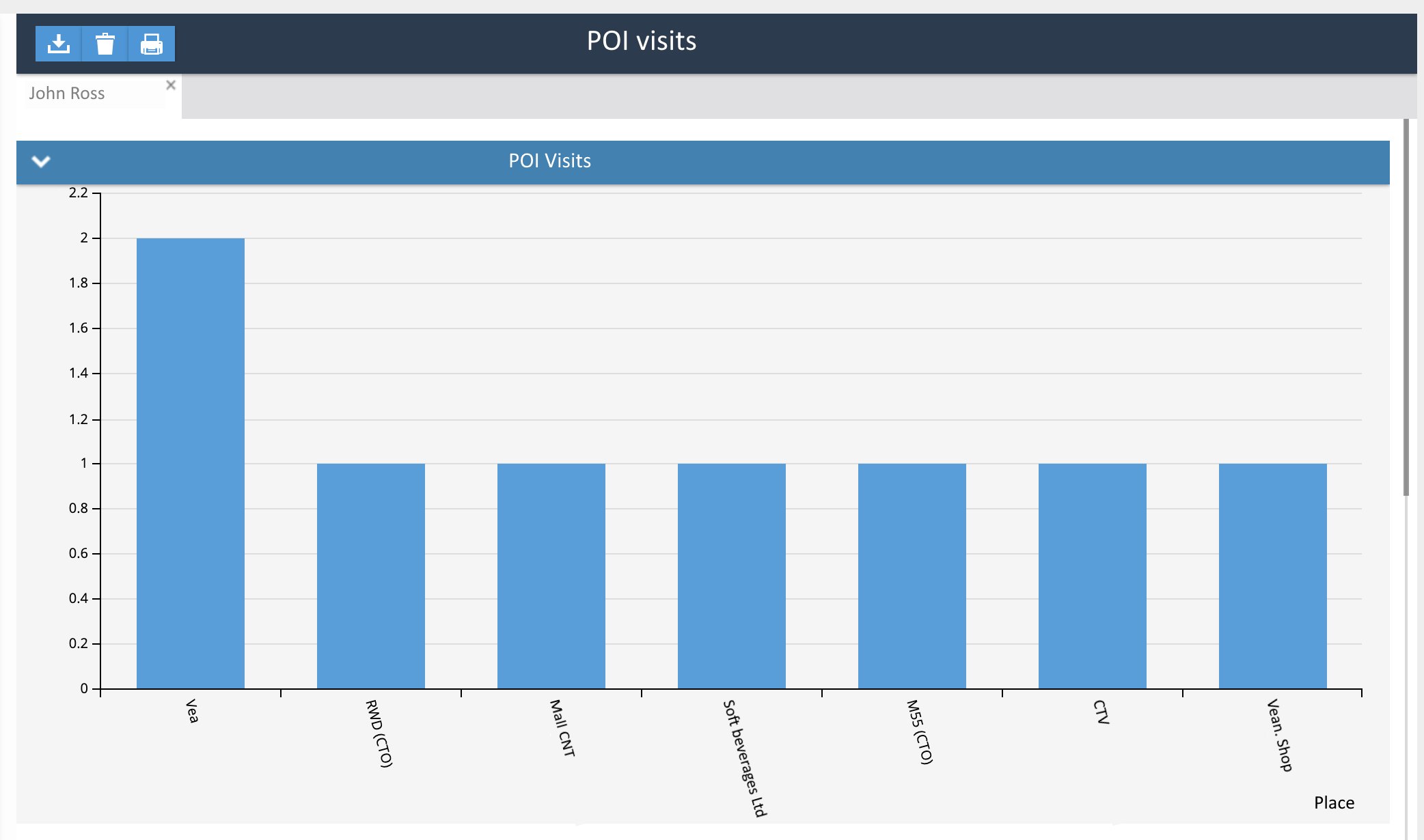 With this report, you can quickly find out how many hours a certain employee or the entire field team has actually worked. The report is generated in just a few seconds, and it enables you to automate the calculation of hours worked and identify negligent employees on the spot.
Automate supervision with shift tracking and counting app
All you need to track work shifts and hours is B2Field mobile app. It will help capture exactly when an employee started their workday, what time they proceeded to perform a task, and how long it took them. The time will be recorded together with a location tag, thus increasing the reliability of the information.
B2Field takes a comprehensive approach when managing field staff, so by using the web-based software and the app, you can also:
schedule field work,
assign tasks and check their completion,
track employees' locations,
receive progress reports,
monitor compliance with standards.