Field employees sometimes run personal errands during working hours. Staff location tracking might help avoid such a malpractice on their end. The B2Field mobile tracker app is the perfect solution for this task — with its help managers will always know where their employees are and what they are actually busy with.
The B2Field app is installed on smartphones or tablets: both corporate and personal devices will do. Since any modern gadget is already equipped with geolocation systems, there is nothing else you need to track your employees' movements.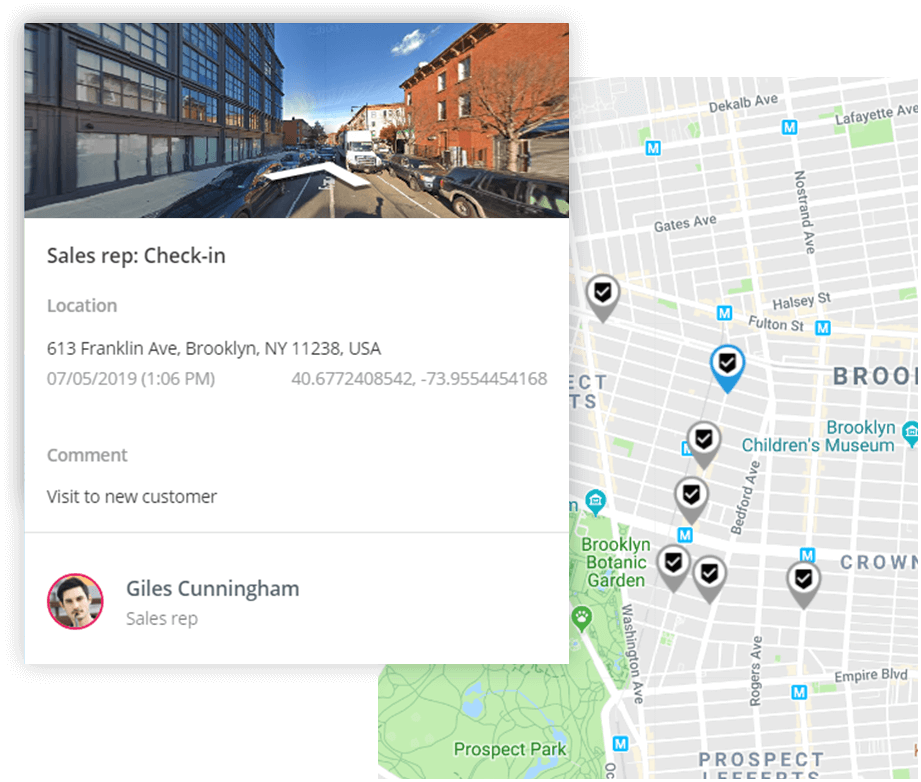 GPS tracker in a mobile app
The B2Field app is available on both Android and iOS powered smartphones. With its help, you can:
receive employee's location data online,
learn about the place of some significant task completion (e.g., order pickup),
get access to a detailed travel history for any period,
monitor mileage and get reports on fuel costs.
Employee location tracking technology
The B2Field mobile app makes use of a full range of geolocation methods to monitor employees' locations with the utmost accuracy both outdoors and indoors.
To do so, the mobile app comes with three GPS tracking modes that are best suited for driving, using public transport, or working within the assigned area.
In the «Auto» mode, location tracking is the most accurate (up to 5 meters), and the travel history is recorded in detail. This involves GPS and GLONASS signals. With this mode you can trace the mileage and calculate fuel compensation.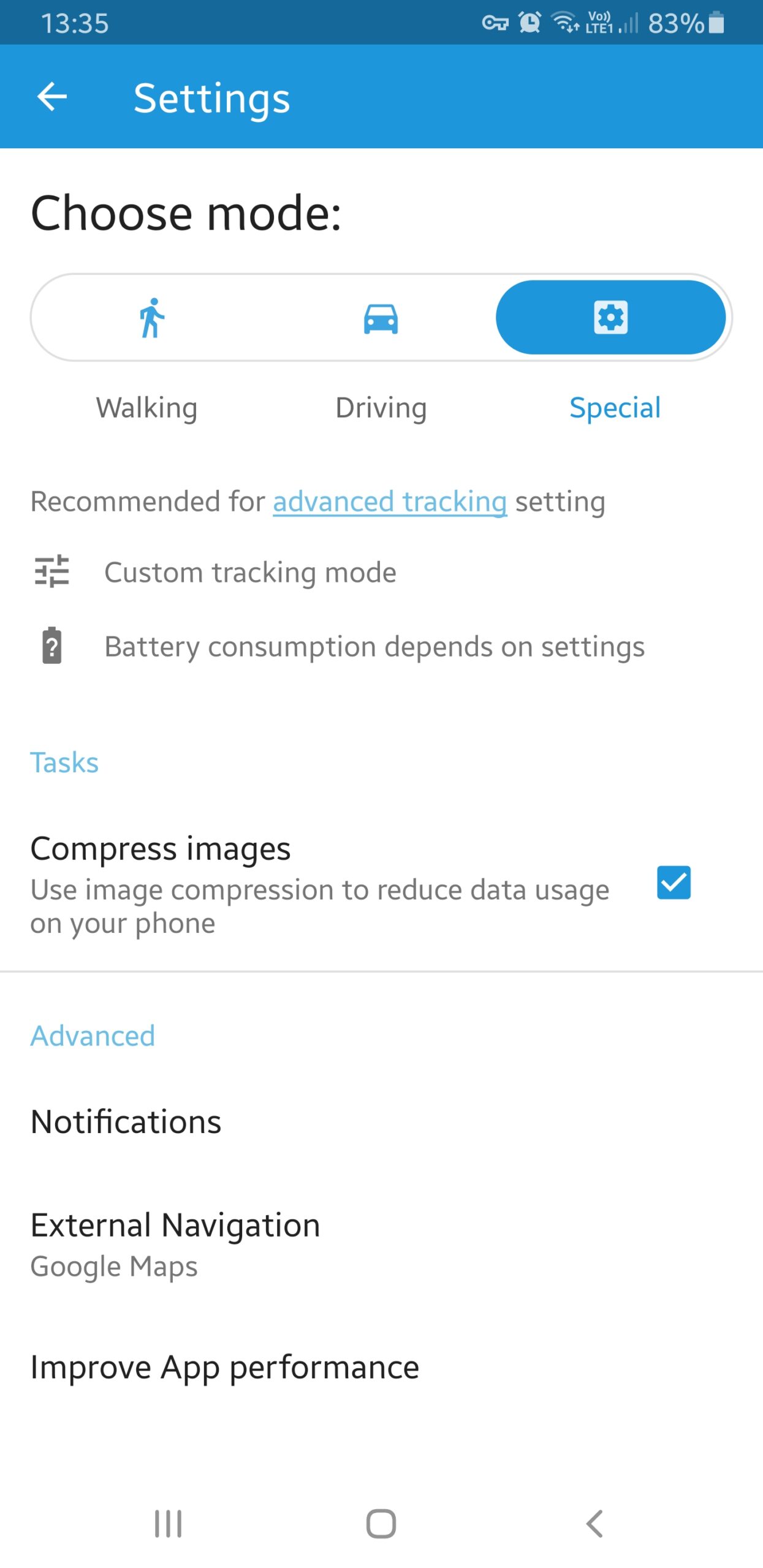 In the «Pedestrian» mode the employee's location is detected by using, among other things, cellular, Wi-Fi and Bluetooth signals: geolocation will be broadcast from buildings and surface transport with an accuracy of up to 30 meters. This should suffice to monitor employees traveling on foot or by public transport. At the same time, the battery does not get depleted faster than under normal use of the gadget.
Finally, the third mode is called «Special». It is well suited for monitoring employees at industrial and construction sites, and secure facilities. In this mode, you can manually select the accuracy of locating tracking and set the parameters for its update based on distance, time, and angle of rotation.
For the maximum energy efficiency, the system independently determines when and how actively it needs to collect location data. For instance, if an employee stays put for a long time, geolocation data is collected less frequently, which reduces energy consumption. When a specialist starts driving, location updates become more frequent with the help of GPS and GLONASS to ensure accurate travel and mileage data.
How to track an employee's location using a smartphone
The B2Field service is employed by companies of all sizes. It's easy to get started: sign up and send out invitations to field employees to install the mobile app. Once they have downloaded the app and given their permission for location tracking, the software is ready for use.
An employee's location is only recorded when they agree to it, so the staff location will not be broadcast after hours. You can activate the GPS tracker manually or create a schedule — that way the tracker will automatically turn on and off at selected days and times of the week.
Managers can use B2Field's web interface for staff location tracking or view the information they need via a mobile app. Thanks to the authorization system, all department heads can be given access.
The current location of employees can be checked in the "Map" section. You can easily coordinate the work of all subordinates on one screen, mark a list of clients and service locations on the map, as well as make use of tasks.
In the «Map» section you can also view the history of trips and stopovers for a selected period of time. In each trip details you can see its length, travel time, and average speed.
Start tracking staff location with B2Field
GPS tracker for employees is one of the key features in the B2Field mobile monitoring app. We've made the feature user-friendly and the track layout reliable so that managers back at the office could know exactly where their employees are.
A few benefits the GPS tracker provides for B2Field employees: 
The GPS tracker builds a continuous track: it records absolutely all street movements and location visits. Therefore, an unscrupulous employee would not be able to swap geolocation with a Fake GPS: it would be immediately noticeable, as if they had covered several kilometers in just one second.
If an employee manually disables the tracker on their smartphone, you'll learn about it from the report or via notifications. In the interface, you'll also see the battery percentage on the employee's device. So even if the employee says their battery died, you'll know what really happened.
Track accuracy also allows for fuel compensation calculation. Once you specify the consumption rate, the service will automatically calculate the compensation for each employee.
The best way to check out the B2Field service in action is to test it for free. We'll also give you a presentation and answer any remaining questions about the mobile location tracker for employees.