Last mile carrier management requires incredibly tight planning and execution, especially in today's world of on-demand delivery and increased customer expectations.
A last mile carrier is one of the most critical links between businesses and customers. Even though the last mile is one of the most important steps in the supply chain management process, which requires tight planning and execution from last mile carriers, it's also one of the most difficult to master.
With so many moving parts: drivers, schedules, routes, missed or cancelled deliveries, combined with unpredictable day-to-day factors like road conditions, weather, vehicle/driver performance, it's no wonder it's difficult to orchestrate.
And there's really only one constant: people need to deliver stuff, and the amount of stuff they need to deliver never seems to slow down.
Any weak link in the chain can throw everything else off so there needs to be a solution in place that helps manage core operations so you can achieve balance for your last mile business and focus on what matters most — satisfying customers and exceeding their expectations.
Read the guide to learn about last mile carrier management, last mile carrier tracking, and mobile solutions that can help modernize your last mile delivery business for the digital age.
First, let's start with the basics: what even is a last mile carrier and last mile carrier tracking?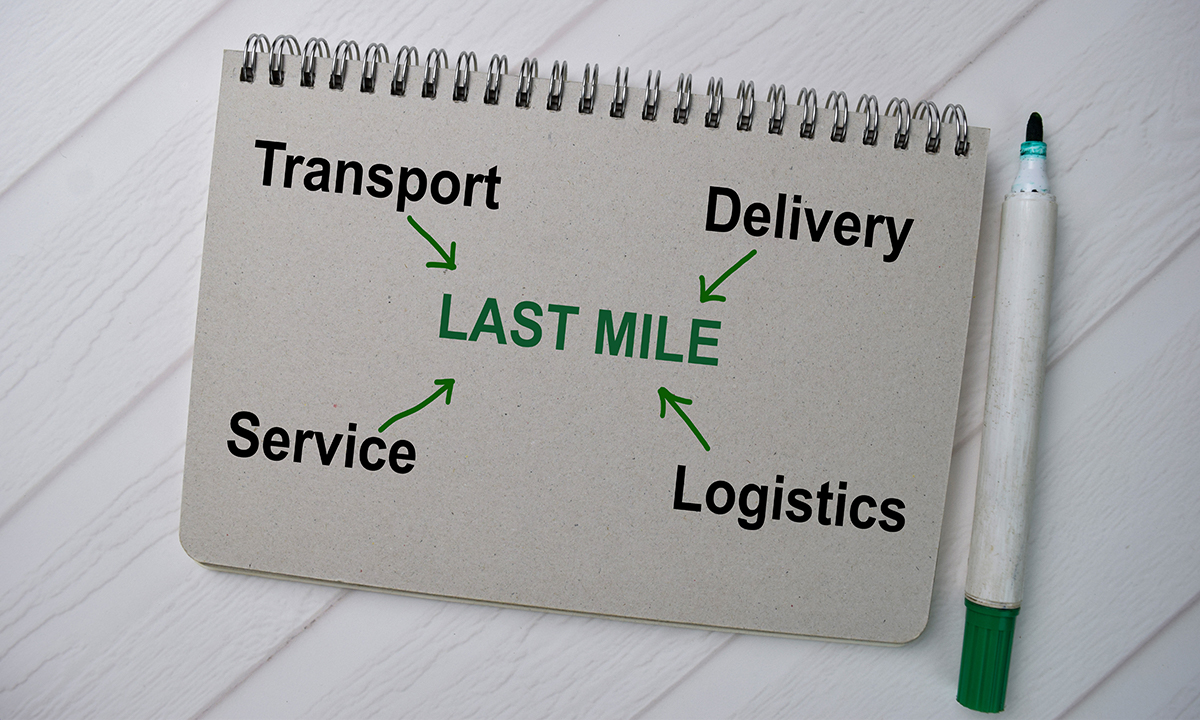 What is a last mile carrier and last mile carrier tracking?
Last mile carriers transport products and parcels from a storage facility (warehouse) or a transportation hub, where it's then loaded onto a vehicle to be sent to its final destination (a residence or business). The key objective of last mile carriers is to deliver products and packages to customers and businesses on time.
As we've discussed, it's a complicated process that involves many moving parts: optimizing vehicle capacity and planning optimum routes to minimize transportation costs, dispatching drivers to hit delivery schedules to minimize missed or late deliveries, and ensuring dispatch teams can communicate with customers and drivers to keep operations moving and in sync.
Last mile carrier tracking is the process of keeping track of the products and parcels that are in motion, or are sitting in a warehouse, ready to ship. Last mile delivery tracking is such an important process in the supply chain and it really is make-or-break for the last mile process and determines the outcome of the customer experience, positive or negative.
Modern last mile carrier tracking platforms offer last mile carriers and business stakeholders intuitive solutions to optimize fuel consumption (dynamic routing), increase fleet productivity, and these solutions help last mile businesses accurately calculate final mile KPI benchmarking with customizable reporting and analytics so they can always stay ahead of operations, making adjustments where needed.
The importance of last mile carrier tracking
Last mile carrier tracking gives last mile delivery businesses more control over the delivery process, but it's only one solution to overall operational oversight required in the last mile carrier management process.
The goal of every last mile delivery company is to get all the moving parts right and that includes scheduling, dispatching, real-time communication, real-time tracking, and analyzing the results of the entire operation — solutions that mobile software SaaS like B2Field offer last mile businesses.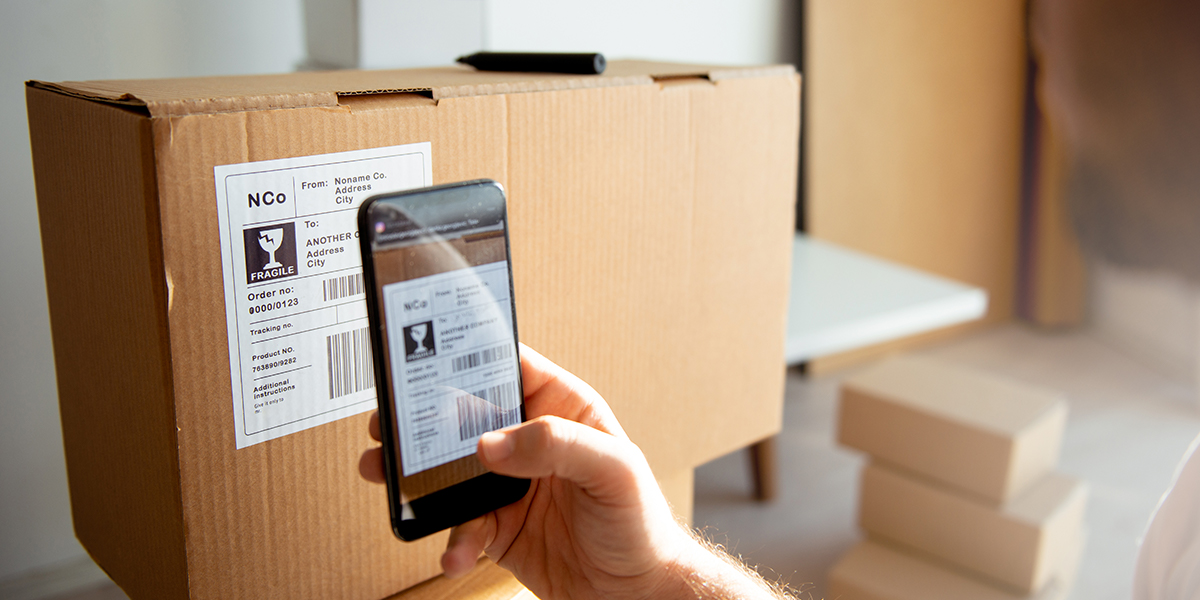 The benefits of last mile carrier tracking
The main benefits of last mile carrier tracking is enhanced productivity, which improves efficiency allowing last mile businesses to do more with less, saving them time and money.
Last mile software solutions allow you to track your fleet in real time to eliminate unnecessary diversions, get alerts when there are prolonged stoppages or vehicle idling, it allows your dispatch team to update routes based on delivery urgency or other factors, and it also gives your customers a level of insight and control that wasn't available to them before, which goes a long way to showing them that you care about their needs.
Last mile carrier tracking also helps with compliance and adhering to SLA standards. Real-time tracking helps supply chain and logistics stakeholders set realistic, accurate KPIs and benchmarks so SLAs are also accurate.
As past performance is reported on and analyzed, last mile stakeholders can review and determine with confidence what areas of the business are running smoothly and what other areas of the business need attention and improvement.
Modern last mile delivery solutions like B2Field can even help last mile carriers predict delays so the business can plan ahead to resolve the challenges perceived. Last mile solutions like B2Field can also offer real-time dynamic routing to execute more deliveries faster and set you up for improved services that today's customers expect, like two-day and same day delivery.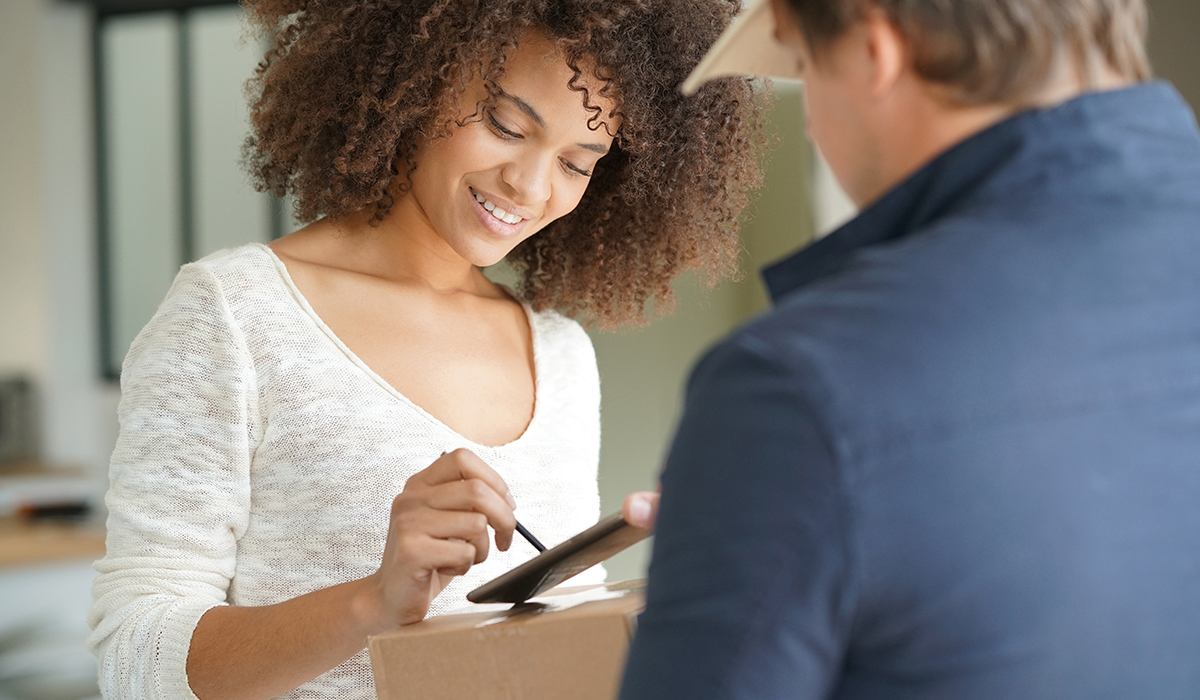 5 ways to improve last mile carrier operations
By evaluating your current last mile carrier processes you can identify areas of improvement to become more efficient and competitive.
When your teams are freed from mundane repetitive tasks that are often prone to human error, your business can increase delivery performance, shrink delivery times, save on expensive resources like fuel and mileage, and overall provide better customer experiences more often.
Here are a few tips that can help you improve last mile carrier operations for your last mile business:
1. Establish standard last mile operating procedures
The most basic question you can ask your business is "do we have established operating procedures?" The next question is "can they be analyzed?"
A modern last mile carrier business must be able to track, monitor, and report on every aspect of operations to establish past performance so it can be compared to future performance.
With established standards set in place, you will be able to analyze planned versus actual performance, and from there you can assess productivity of drivers and other team members so you can have confidence to make the right decisions that will improve last mile performance.
2. Put your customers in the driver's seat
Well, not literally. Give them the power to choose from various delivery windows. This can give your last mile carrier business a couple advantages: 1) you can increase the probability of first-time success, which will ensure customer satisfaction 2) it gives your business the flexibility you need to fulfill orders dynamically, which means knowing when to plan for capacity, and when there might be slower periods.
3. Incredible customer service = incredible communication
The #1 priority for last mile carriers should always be providing incredible customer service where possible. Giving customers the power to schedule their deliveries is a huge benefit to them, allowing them to set their deliveries based on their availability.
Keeping them up-to-date with the entire process from order to proof of delivery is the next step. With dynamic mobile last mile carrier solutions, you can automate the communications tools via email and SMS to send customers reminders that their orders are on their way, where they are in-route, and finally to confirm delivery.
Proactive customer communications go a long way to establishing the trust and confidence in your businesses — the first step to building long lasting relationships.
4. Implement an effective tracking system
One of the biggest red flags for a last mile carrier business is when parcels and packages are lost, misplaced, or go undelivered. It means there isn't an effective tracking process in place to monitor the movement of packages from one stage of the last mile process to the next.
From one stage of the supply chain management process to the next, last mile carriers must be able to track where packages are, how long it takes to get from one stage to the next, and finally overall delivery success so they can analyze what's working and what isn't so they can determine how to move forward with improvements.
5. Adopt a last mile carrier mobile software solution
If you identified any pitfalls in your last mile carrier business from the essential operating procedures above, adopting a mobile last mile carrier solution is a quick, cost effective  way to tie up the loose ends and bring your last mile business into the modern digital era.
With automated scheduling, dispatching and route planning, to real-time driver tracking and communications for customers and drivers, mobile last mile SaaS solutions like B2Field can give your last mile business the efficiency and transparency needed to remain competitive and set the curve for the future of last mile logistics.
On top of that, you get dynamic, real-time reporting and analytics that will offer a clear view into day-to-day operations that you can use for continued growth and success.
Want to learn more about how B2Field can help your last mile carrier business do more with less to save you time and money? Get in touch with one of our customer service representatives today.