The cost of doing field service business is increasing annually. In case you don't have accurate accounting, you might get a lower profit than expected. Here's the list of recommendations for those business owners who want to assess the field service costs and profitability. If you are a small business owner at the very beginning of your journey, this article will help you find solutions to cut field service operations costs in the early stages.
What are overhead costs and how do they affect field service profit?
Overheads are all indirect expenses of running a business, they are not related to labor or materials. Here are some examples of overhead field service costs:
office rent,
public utility,
cellular communication, internet service providers,
fleet maintenance,
marketing activities,
office supplies,
equipment maintenance and repair.
Overheads affect the profit and must be taken into account in setting service prices for customers. The amount of money your company receives for its services should:
cover the costs for the particular work: costs of labor and material,
partially cover overheads,
include profit.
So, if you have a clear view of overall costs, you can set service prices and assess the work to gain profit.
How to cut overhead costs for a field service business?
You may be surprised how big your overheads are when you finish the calculation. Insignificant costs like cellular communication expenses for field service employees become a huge cost item.
Here is the set of tools to audit your field service costs and cut some of them.
Analyze your subscriptions
One part of overhead costs is phone, internet and software bills. One way is to analyze what is really used by your field service team to cut the costs.
Say, you can do a one-time purchase for those services you don't use on a regular basis instead of purchasing a subscription. To cut cellular communication costs, choose corporate rates and get rid of the services that are not vital for your field service business.
The other way is to replace the multiple apps you use to solve one problem with a complex solution. For instance, B2Field app is there to manage your field service operations and employees: plan and assign tasks, share data, download reports, and analytics. By choosing B2Field you no longer have to purchase apps with limited functionality, e.g. only to plan your work schedule or only to manage your mobile workforce. Get more tools and pay less.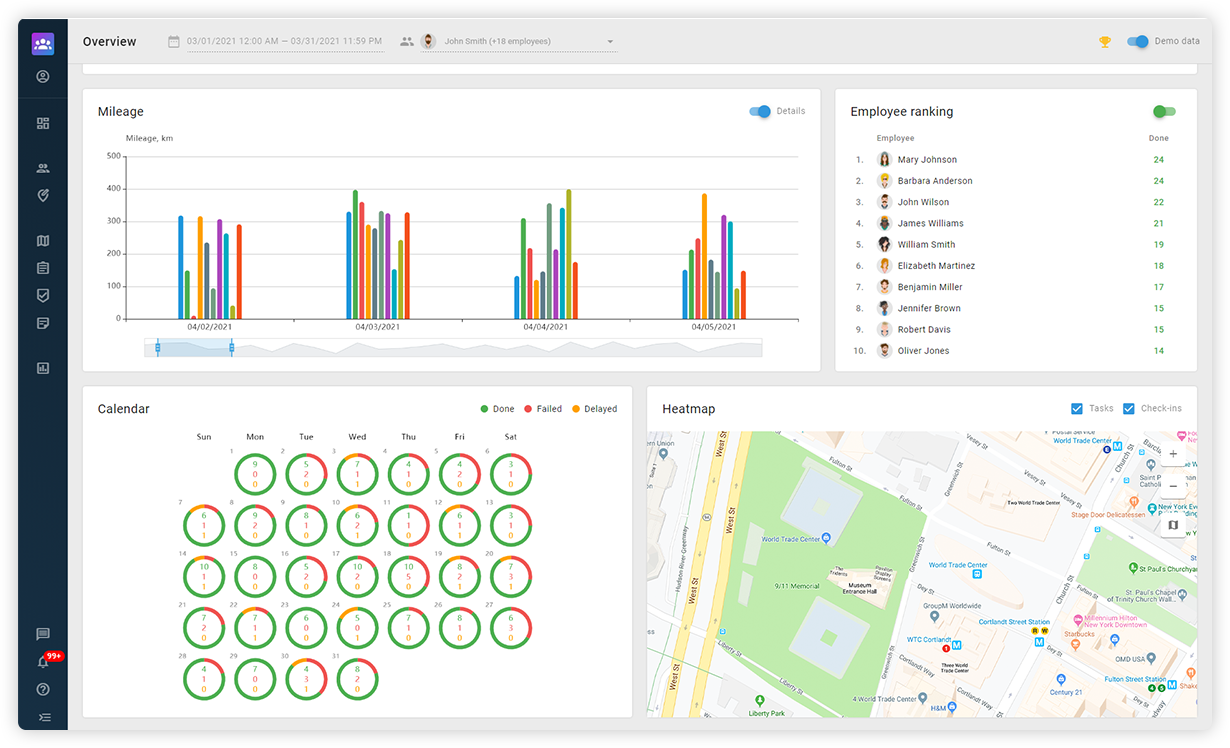 Use field service software instead of hiring extra people
Automation of routine field service business processes leads to hiring fewer employees. With B2Field app, you no longer need lots of operators to assign new orders, schedule visits and monitor deadlines. Using specialized field service tools each employee can complete more tasks.
Implement a set of tools for those processes that used to be done by your employees, for example, accountants. Instead of hiring new people to create general reports and run analytics, just use the software to automate those processes. Your team, meanwhile, will be engaged in more advanced tasks.
A monthly subscription is much cheaper than an FTE. "I don't have the time to onboard a new software", you might say. But you can always hire a contractor to do that for you. And it would still be cheaper than paying a salary to one or two staff members.
Give up paper workflow
It's much more expensive to print out contracts, forms, and guidelines than it seems. Costs of equipment, cartridges, and paper are increasing, let alone costs of document shipment. Moreover, a major issue with paper workflow is that it's possible to lose important business data.
Imagine that one service engineer visits 4 or 5 clients per day. And after every visit, they sign a certificate, so there are 20 certificates per working week. And that's just one engineer we're talking about. You have to store each of the certificates for a period of time in case of claims or to understand what services have already been provided to a customer.
You can cut the costs and organize information flow in a more convenient way to store and analyze data using just email and messages within an electronic workflow.
The main B2Field tool to engage with your field service employees is mobile forms. You can use them to: create checklists to track tasks completed, create reports and receive confirmation documents from your customers. Create lists, text fields, upload photos, files, and master's or client's signatures while working with mobile forms.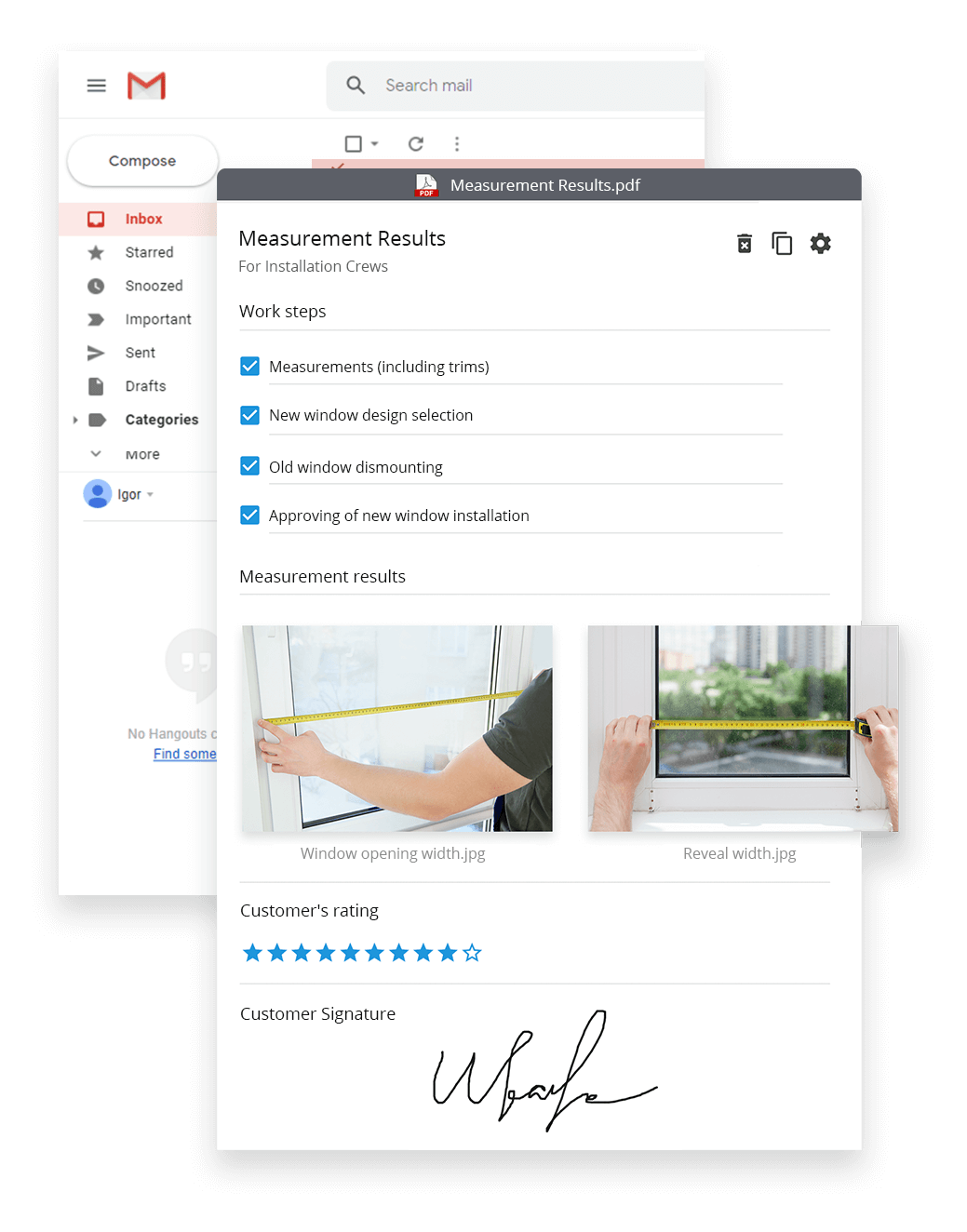 Rent equipment
Whether you provide repair and maintenance of machinery in-home or provide cleaning services, your specialists work with a set of tools and equipment that they use on a daily basis or occasionally. But why buy your own equipment for very specific and very rare orders when you can rent it?
You benefit from it since you eliminate the one-time cost of purchasing equipment when you launch the business and get rid of maintenance and repair costs later.
Cut and manage field service expenses to optimize your business growth
Once you finish analyzing field service business costs and cut them, it's crucial not to stop there but make financial flow monitoring a good habit. That's how you'll always be ready to adjust and cut costs if needed. And that is the way to provide competitive prices to your customers and scale your field service business.