The global market for field service stood at $3,58 bln in 2019 and is expected to increase to $10,78 bln by 2027. To lead such a highly competitive market one must know existing trends.
There are 4 main field service trends that affect work with your clients. Some of those trends entail major transformations of business processes; others require just some painless improvements. Choose the best option for your business from the list below to meet the challenges of today.
Business optimization to bridge a fall in consumers' income
According to a study carried out by Raiffeisenbank and analytic agency B2B International, about half of SMBs and large companies have cut their spending to overcome the economic consequences of the pandemic. This has an impact on service companies working with the B2B sector: the income of field service businesses decreases as their customers cut expenditures.
To keep attracting the right customers, a service company has to provide good quality for reasonable money. The best way is to revise business processes to identify inefficient operations, automate routine processes, and improve mobile workforce management.
Following this attitude, companies start using field service software solutions instead of habitual tools like paper forms, messengers, and Excel tables. Once a company optimizes processes and implements new up-to-date tools, it will meet clients' expectations, and its services will be in demand even under the conditions of a low budget.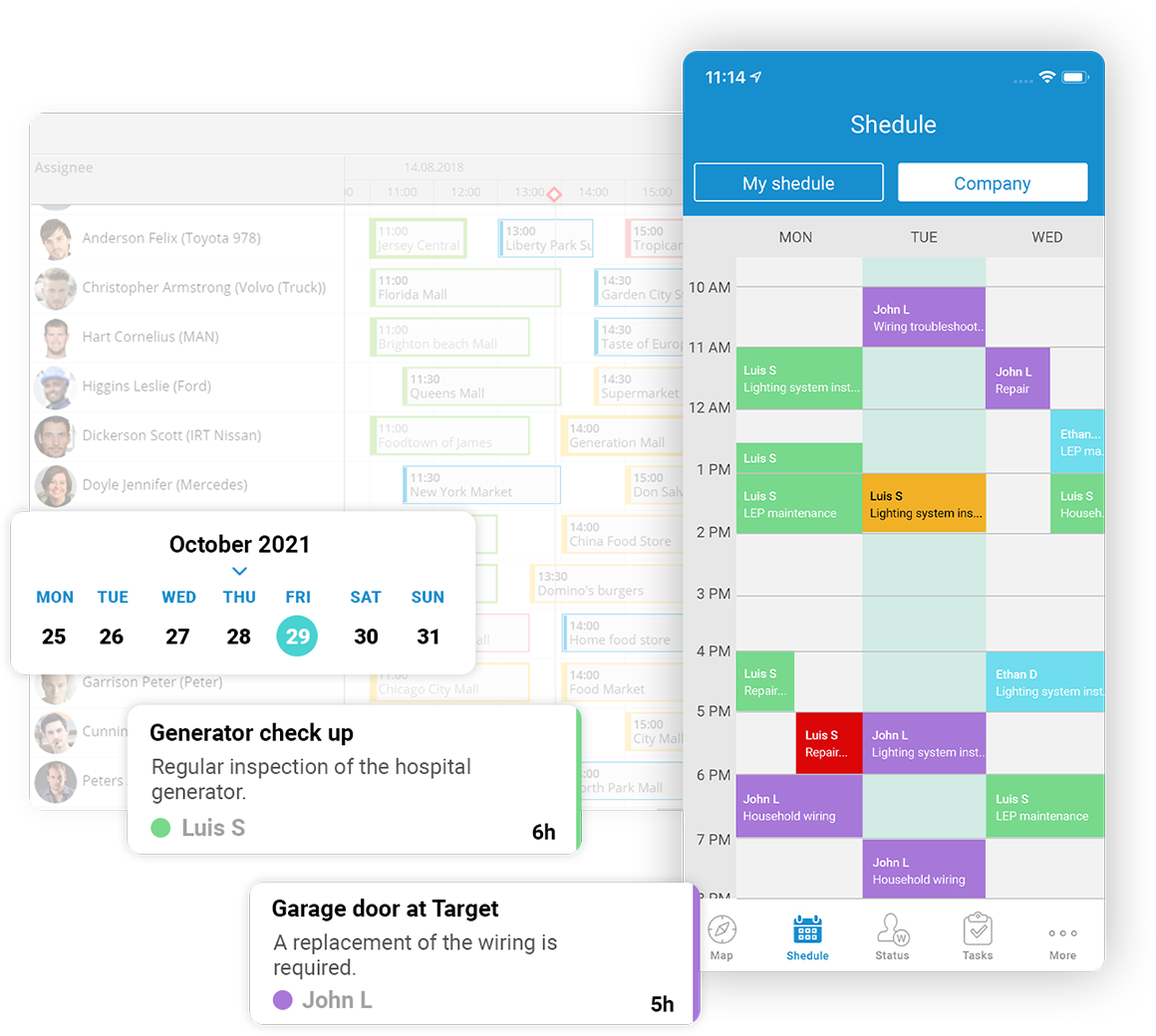 Preventive maintenance is key
Experts say that preventive maintenance is the future of the field service industry. This trend makes the main goal of any contract not to increase the number of routine maintenance visits but to increase the time of smooth operation.
Preventive maintenance is in-between planned maintenance and troubleshooting. It aims to avoid equipment breakdown and thus minimize equipment downtime. It's crucial for every business: a broken air conditioner makes employees and clients uncomfortable; a broken vending machine yields no profit.
Preventive maintenance is not only about timely visits but also about using modern technologies such as IoT sensors. These sensors track usage time, temperature, humidity, voltage fluctuations, and other parameters. Field service engineers can use this data to monitor the condition of equipment and forecast further exploitation.
Preventive maintenance helps field service businesses maintain a stable workload for their employees, secure their income, and increase the time of smooth operation for their customers.
Zero effort concept for customer retention
Experts say that the fewer actions a customer has to take, the higher the possibility of purchase. That's how 1-click ordering appeared on Amazon back in 1999.
This lies at the heart of the zero-effort concept. It implies a subscription system and automatic orders, like cleaning subscriptions or automatic orders of pet food.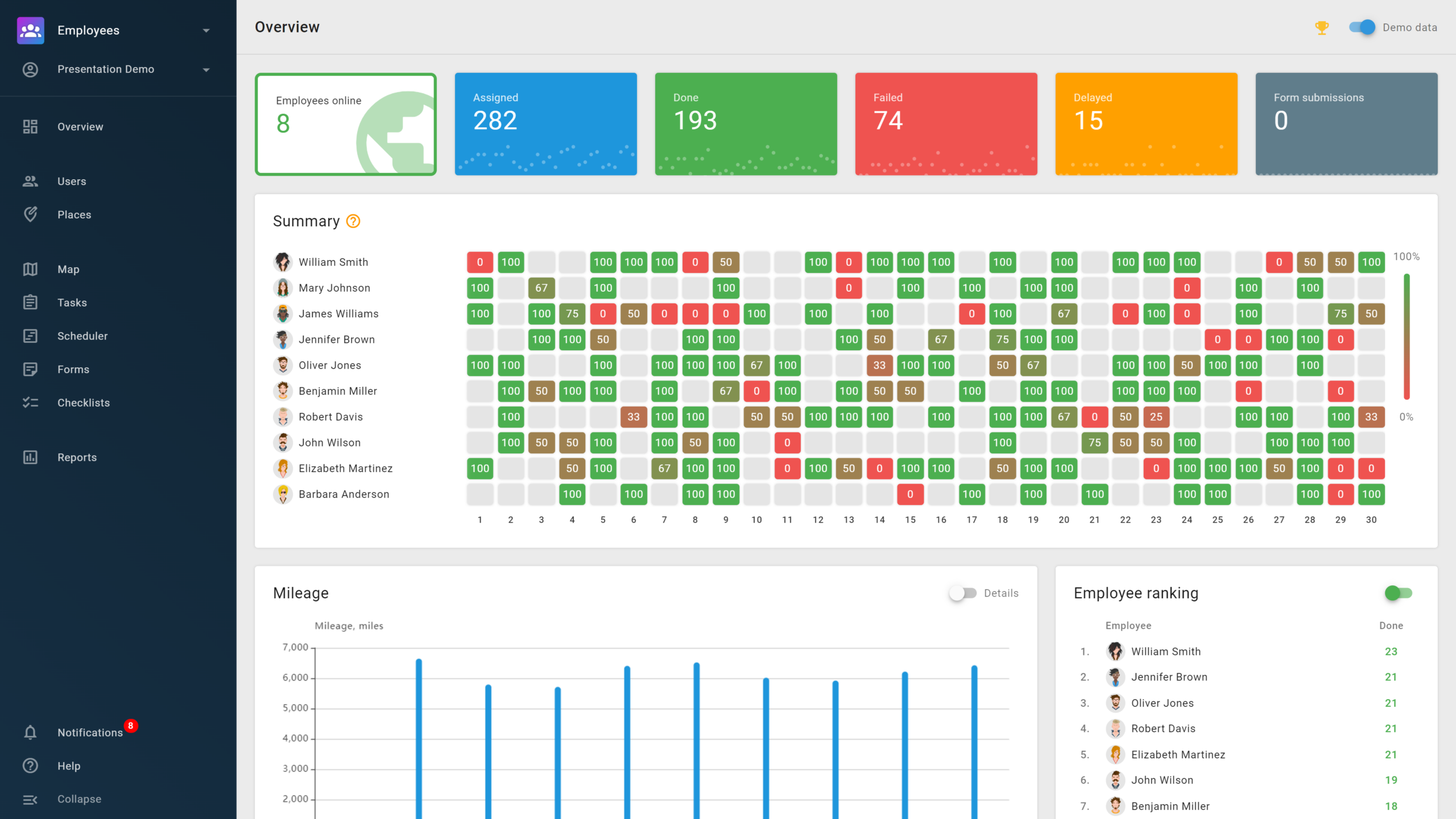 It means that your clients will no longer have to create a series of separate requests for routine services such as cleaning, pests control, air conditioner cleaning, and so on. Preventive maintenance fits the zero-effort concept perfectly: all you need to do is to sign one long-term contract with a customer.
In the end, this attitude increases Lifetime Value – the total worth to a business of a customer over the whole period of their relationship. In the context of reducing demand for services that could be one of the principal ways to do business.
Matching customer's demands and agility
If the budget is limited, the best price-quality ratio comes to the fore when choosing a service company — including decisions on further cooperation. When we talk about good service we talk not only about well-executed services but about a readiness of a company to adapt to new challenges and reality.
Customers today are used to ordering everything from coffee to smartphones with just a few clicks. It makes sense that they expect the same when submitting requests for services, tracking service engineers' ETA, or interacting with a service company on other issues.
It means that a company gives its customer an option to submit requests via the internet, pay online and give feedback once the services are provided.
Also, customers expect their service company to do its best to protect the health of their employees and clients. If possible, consult your customers over the phone or via a video call to solve the problem remotely or to get fully prepared for the job and ultimately get the work done within one visit.
How to turn the trends into your competitive advantage
Developed during the pandemic these field service trends will not disappear once the pandemic is gone. In fact, they will be enhanced and used in many other ways. Companies that implement new technologies (like IoT, remote support, service subscriptions, and automation) and find new ways to make money will lead the market in the future.
B2Field solution will make your company a market leader. B2Fireld is a service to monitor the performance of field service employees.
Process automation. With B2Field your field supervisors no longer need to constantly monitor upcoming routine maintenance — all they need to do is to assign the task once and set the frequency.
Quality control. You can easily monitor your field engineers' performance and adjust the processes with the help of checklists, uncompromised reports, photos, and ratings. It will also help you to respond to customers' feedback quickly and to resolve complex issues.
Analytics. Control productivity and discipline of your employees, and use team performance analytics to find points of growth.
B2Field is a web interface for a manager to assign tasks and monitor the progress and an app for field employees to check information on a task, control performance using a checklist, and share reports with an office.